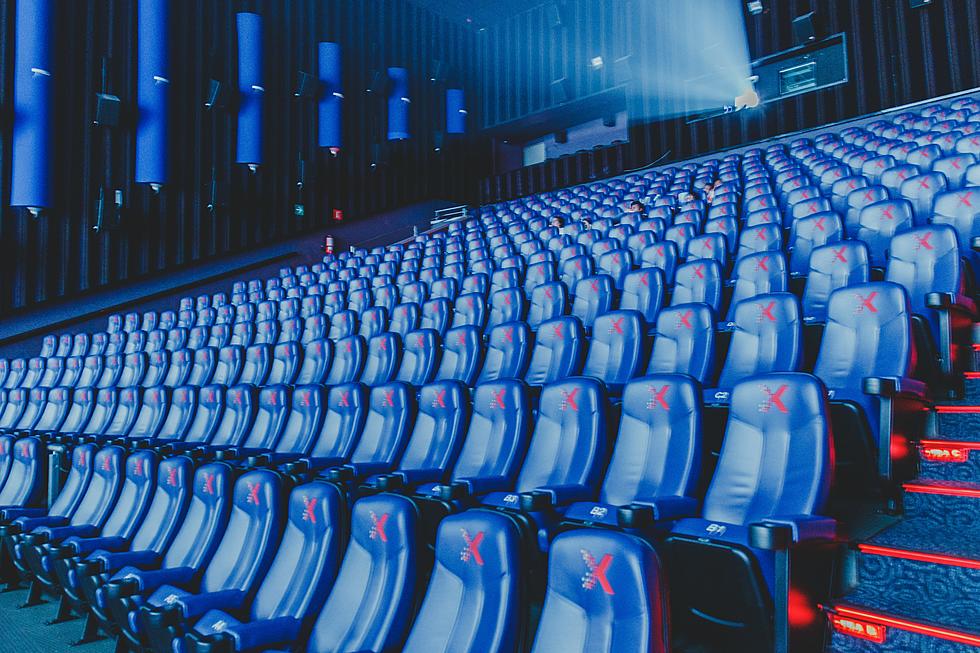 Boise Theater Will Treat Movie Goers to $3 Tickets for 4 Awesome Movies Next Week
Photo by Michel Caicedo on Unsplash
Shortly before the pandemic hit Idaho, one local movie theater invested some serious cash into improving the movie-going experience. This particular theater offers three different types of screenings that you can't enjoy at any other theater in the Boise area!
In March 2019, we found out that the Regal Edwards at the Boise Spectrum would be getting a $200,000 facelift. This particular theater already offered IMAX movies, something you can't find anywhere else in the Treasure Valley. The remodel would bring two other unique movie-going experiences to town.
The 4DX Movie Experience
One of their theaters was remodeled to install 4DX technology. The immersive experience puts the viewer in the movie by moving and shaking their seats, as well as incorporating flashing lights, puffs of smoke, scented vapors, wind, rain or bubbles into the movie in real-time. Many of those screens are also in 3D to make what you're seeing on the screen come to life. We've tried it twice once for Disney's Onward and once for Venom 2: Let There Be Carnage. It was a cool experience for the kids' movie, but intense for the anti-hero action flick.
If you try a 4DX movie, you may want to finish your popcorn before the movie starts so that it doesn't get shaken out of your hand. Tickets for a 4DX movie are usually around $21 for an adult. Right now, Boise's Edwards is showing Super Mario Bros: The Movie in 4DX.
What is ScreenX?
ScreenX is the other type of technology that the theater rolled out about two months before having to shut down during the pandemic. Quite frankly, this is our new favorite way to see movies. (We'd like it more if they had reclining seats like most of the other theaters in town, but hey... beggars can't be choosers.)
ScreenX ALSO puts you in the movies but in a far less dramatic way than 4DX. During a ScreenX showing the movie screen extends to 270º, putting images on theater walls. We tried it out when Bad Boys for Life came out and the easiest way to describe the experience is that it's like you're sitting against the back wall of a cube, making you feel like you're in the center of it all.
Typically, a ticket for ScreenX is around $16, about $4 more than seeing the film in regular 2D BUT on Saturday, April 29 you can experience a ScreenX movie for just $3!
And we know what you're thinking…are they trying to win over customers because ANOTHER new movie theater (BoDo Cinemas) in Downtown Boise just opened? The answer is no. The $3 ScreenX Day Festival is happening at all the Regal theaters in the country that have a ScreenX theater.
Which Movies Are $3?
You won't be seeing anything new, but the four movies they're choosing to bring back are, in our opinion, some of the best movies to come out in the last five years. Here's a look at what's playing and when:
Spiderman: No Way Home
11:30 a.m.
Bohemian Rhapsody
3:00 p.m.
Top Gun: Maverick
6:30 p.m.
The Batman
9:40 p.m.
Can't wait until April 29 to give it a shot? Dungeons and Dragons: Honor Among Thieves is playing in ScreenX this weekend.
KEEP READING: 5 Throwback Boise Movie Theaters We Miss
6 Idaho Dream Homes With the Coolest Home Theaters
Whether you're into super hero movies or romantic comedies, these homes give you unique places to gather the fam, girls, whoever to watch a few movies!
Where are the Remaining Drive-In Movie Theaters in Idaho?
Idaho has one of the highest number of remaining drive-in theaters per capita. Here's where you can find them!