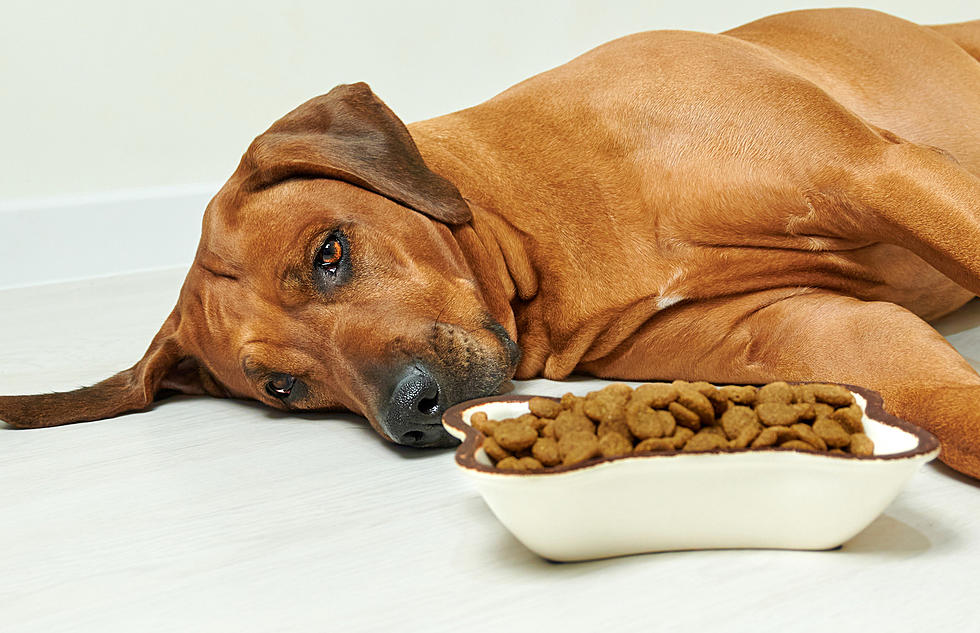 Idaho, Utah and Washington Pet Owners Told to Destroy Popular Pet Food
Zontica
When you were growing up, how often did your parents tell you not to eat raw cookie dough because the eggs could make you sick with a salmonella infection? If you feed your pet this food, they face the same risk. 
The U.S. Food and Drug Administration says that Mid America Pet Food is recalling three lots of one of their popular dog foods because it may have come in contact with salmonella bacteria at the production facility. The manufacturer became aware of the contamination after a third party reported positive tests they found during random sampling. 
The recall alert tells pet owners to destroy the food in a way that ensures that pets, wildlife and children cannot get ahold of it. Any bowls, cups or storage containers that came in contact with the food should also be sanitized before you use them again. 
How Does Salmonella Affect Pets?
The symptoms of salmonella infection in dogs are similar to symptoms in humans. They can be as mild as a lack of appetite, fever or abdominal pain or as serious as diarrhea, bloody diarrhea and vomiting. Even if your pet isn't showing symptoms, it can still pass an active infection onto other animals or humans. You should contact our vet if your pet ate this food and is showing symptoms. 
Contaminated Food Can Make Humans Sick Too
The notice on the FDA's website says it's possible for humans who touched the contaminated food to contract an infection if they didn't thoroughly wash their hands afterward. In some serious cases, salmonella infections in humans can lead to eye irritation, muscle pain, urinary tract issues, arterial infections or endocarditis. If you touched the food and have these symptoms, call your doctor. 
Which Food is Included in the Recall?
Mid America has recalled three lots of Victor, Super Premium Dog Food: Select Beef Meal & Brown Rice Formula sold in several sizes. 
Affected products include:
Five-pound bags with lot number 1000016890 and best by date of June 12, 2024

15-pound bags with lot number 1000016891 and best by date of June 12, 2024

40-pound bags with lot number 1000016892 and best by date of June 12, 2024
At this time, no human or animal illnesses have been reported. A quick search of Victor Pet Food's website shows that this variety is carried at over 20 stores in Southwest Idaho and across the rest of Idaho, Utah and Washington State. 
KEEP READING: The Idaho Humane Society Says These 14 Thanksgiving Foods Could Make Your Dog Sick
If your dog is naturally curious, chances are that they're going to give you big sad eyes while you're eating Thanksgiving Dinner in hopes that you'll toss them something yummy from the table. Here's what you should AVOID sharing for your pet's own good!
Gallery Credit: Michelle Heart
Adorable Boise Dog Photos
11 Dog Names That Are So Idaho
Finding the perfect name for your new pup can be a challenge because it needs to be cool, and also have good consonants for emphasis when the dog gets in trouble. If the name gives Idaho some love at the same time, even better!
Gallery Credit: Jen Austin