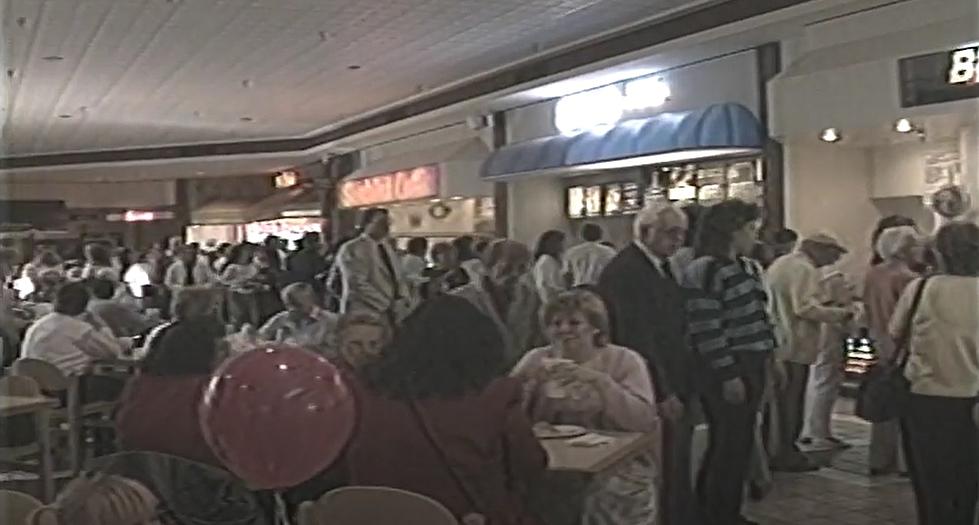 Vintage Footage of Boise Towne Square Mall Sucks You Back Into the 1980s
Image via YouTube/Max Wilson
There's no denying it, Boise Towne Square Mall has changed a lot since it opened almost 35 years ago!
Back then, the mall looked like many other thriving malls of the era. Bright neon lights glowed from the Food Court, tile floors that were equal parts eye-catching as tacky, full sized trees that climbed toward the second floor and greenery cascading from the balconies. A lot of the décor remained in place until the mall was retrofitted with a more modern, minimalist aesthetic in 2008. (We're suckers for nostalgia, so we'd use the word sterile instead. Malls of the late 80s and 90s just had so much more character!)
Which original tenants have survived into 2022? Orange Julius, Claire's, JCPenney, Merle Norman Cosmetics, Victoria's Secret, Zales, Footlocker, Lane Bryant and Spencer Gifts...but some of their locations have shifted around since the grand opening decades ago.
If you're having a hard time picturing what the mall looked like all those years ago, we invite you to take a trip down memory lane with this vintage footage we found of the mall's grand opening in 1988! YouTube user, Max Wilson, dug up this archived footage of the festivities that originally aired on Channel 6.
BTW, we also dug up a list of the original restaurants and food stores that were in the mall when it opened after you watch these vintage videos hop over HERE to see how many YOU remember! 
25 Stores That Are No Longer at Boise Towne Square Mall
In April 2022, we counted 20 vacant storefronts at the Boise Towne Square Mall. Since it opened in 1988, a lot of stores have come and gone. While this is in no way a complete list of the stores that have moved on from the mall or closed completely, these are 25 that are no longer there.
5 Throwback Boise Movie Theaters We Miss
7 Treasure Valley Hole In the Wall Restaurants with Exceptional Food