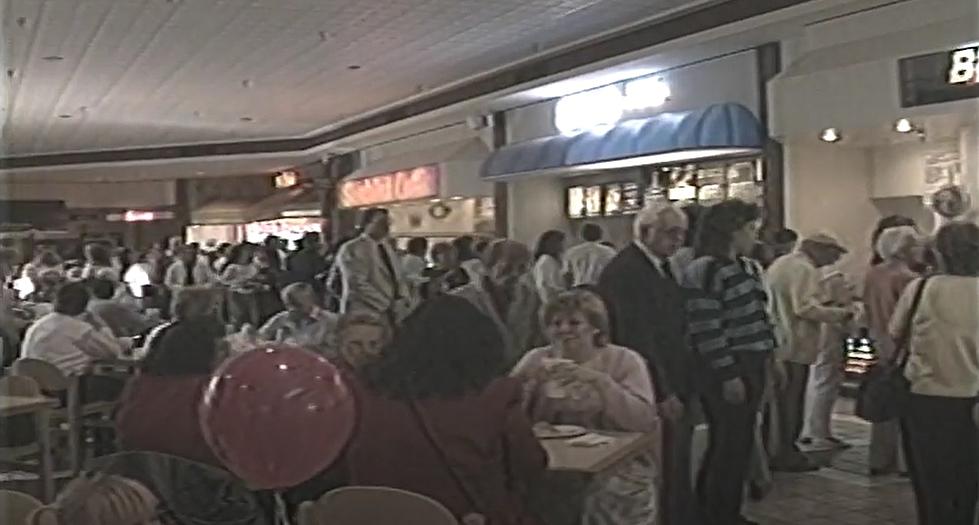 Vintage Footage of Boise Towne Square Mall Sucks You Back Into the 1980s
Image via YouTube/Max Wilson
There's no denying it, Boise Towne Square Mall isn't what it used to be when it opened 33 years ago. Heck, thanks to the COVID-19 pandemic, it isn't even what it used to be two years ago. 
A few Fridays back, we ventured out to the mall to grab a late dinner at Old Chicago. My husband instinctively started walking toward the mall entrance between H&M and the restaurant. I had to stop him. "You can't go in that way." He looked at me in utter confusion. "It's after 8 o'clock. Mall's closed. You have go in through the patio."
He thought I was kidding. While Old Chicago's been open operating on their normal hours for months, the mall's hours have been scaled back for a while. For the first half of the year, the hours were 11 a.m. - 7 p.m. on Sunday-Thursday and 11 a.m. - 8 p.m. Friday-Saturday. They recently expanded their hours to 10 a.m. - 7 p.m. Monday-Thursday and 10 a.m. - 8 p.m. Friday-Saturday. Sundays have been reduced back to 11 a.m. - 6 p.m.
Pre-pandemic they were open 10 a.m. - 9 p.m. Monday-Saturday and 11 a.m. - 7 p.m. on Sundays. So, there are certainly fewer opportunities to shop. There are also fewer places to shop. At least eight stores at the mall have closed since the beginning of 2020, including Fred Meyer Jewelers, one of the few original tenants from when the mall opened in 1988.
Listen to Michelle Heart mornings on 107.9 LITE-FM and download the free LITE-FM app. 
Back then, the mall looked like many other thriving malls of the era. Bright neon lights glowing from the Food Court, tile floors that were equal parts eye catching as tacky, full sized trees that climbed toward the second floor and greenery cascading from the balconies. A lot of the décor remained in place until the mall was retrofitted with a more modern, minimalist aesthetic in 2008. (We're suckers for nostalgia, so we'd use the word sterile instead. Malls of the late 80s and 90s just had so much more character!)
Which original tenants have survived into 2021? Orange Julius, Claire's, JCPenney, Merle Norman Cosmetics, Victoria's Secret, Zales, Footlocker, Lane Bryant and Spencer Gifts...but some of their locations have shifted around since the grand opening decades ago.
If you're having a hard time picturing what the mall looked like all those years ago, we invite you to take a trip down memory lane with this vintage footage we found of the mall's grand opening in 1988! YouTube user, Max Wilson, dug up this archived footage of the festivities that originally aired on Channel 6.
25 Stores That Are No Longer at Boise Towne Square Mall
5 Throwback Boise Movie Theaters We Miss
7 Treasure Valley Hole In the Wall Restaurants with Exceptional Food