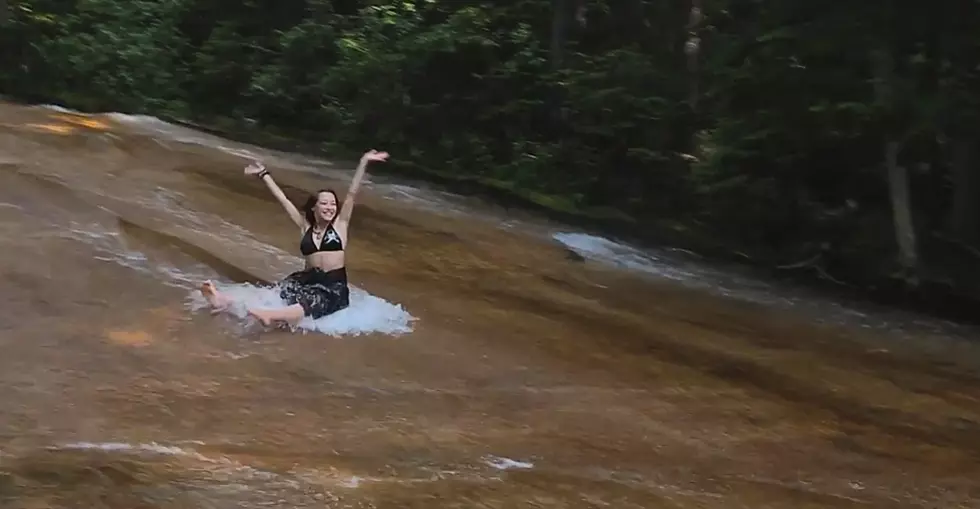 Road Trip Worthy: Northern Idaho's Hidden Water Slide
Image via YouTube/Weekend Getaways Show
Summer in the Gem State, there's nothing quite like it!
With it being so hot, so early this summer you may burn through all the ways to cool off in and within a quick day trip of the Treasure Valley even quicker than normal! Once you check off Roaring Springs, Eagle Island, Lucky Peak, Payette Lake and Lake Cascade this could be something for your summer bucket list. I stumbled across a video of something a little further away that might be worth making a weekend out of!
If you make the nine-hour drive north to Priest Lake, you've got the opportunity to take a ride on a wild, natural waterslide under the shade of one of Idaho's lush green forests! Located not far from the Lion Head Campground, the slide's been a local favorite for years.  According to the Spokesman-Review, it's believed that a logger stumbled across it on the job and after giving it a few test runs, spread to words to Idahoans living in the area!
Getting There:
When you get to the Lion Head Campground at Priest Lake State Park, don't turn left.  Instead, you'll see a sign-less gravel road. Take a right on that road and follow it for five(ish) miles.  When you come to the trailhead, park and follow the trail for 1.5 miles until you come to the slide.  If you don't want to rough up your bum on the rocks, bring a trash bag with some padding in it to enjoy the ride as the current pushes you down the slide.
Listen to Michelle Heart mornings on 107.9 LITE-FM and download the free LITE-FM app.
The Weekend Getaways Show on YouTube took a trip to the waterslide in 2016! If you want to check out what the road to get there looks like, you can see it in this video and see the perfect technique to get the best ride out of this natural beauty!
Valley Village Glamping is Perfect For People Who Hate Camping
Valley Village is a tiny home and RV park located in Irwin, Idaho. It's about a five hour road trip from Boise. A stay in one of their "glamping" tents is about $115.
This Eastern Idaho Cave is a Cool Trip for Beginning Spelunkers