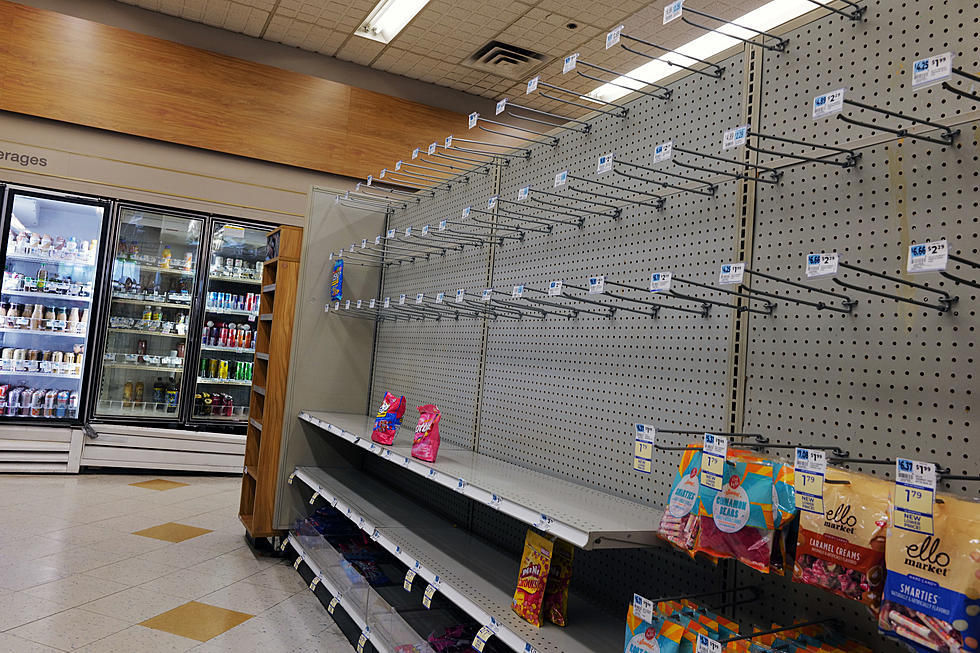 Will This Beloved Store Be the Next to Close All Locations in Idaho?
Getty Images
Over the last few months, we've seen several brands exit the Boise market for good. Bed Bath and Beyond. Tuesday Morning. Sizzler. Most recently, Cluck's Nashville Hot Chicken. Could another brand find themselves in the same position?
Rumors that a well-known pharmacy chain is getting close to filing for bankruptcy have been swirling for weeks. Things got even bleaker for Rite Aid when news broke that the company is in danger of being delisted from the New York Stock Exchange for several reasons. Perhaps the easiest for someone with little to no knowledge of the stock market to understand is that Rite Aid's stock price has been below $1 for 30 trading days in a row. It appears the last time the stock cost over $1 was on August 24. At press time on October 12, it's around 85 cents.
Retail Dive explains that after receiving the notice, Rite Aid has about six months to turn things around or it will be involuntarily delisted.
Just a few weeks ago, the Wall Street Journal reported that the company is more than $3.3 billion in debt and embattled in lawsuits for illegally filing prescriptions for opioid painkillers. The publication expects Rite Aid to file for Chapter 11 bankruptcy and close 400-500 of their 2,100 locations. The threat of being delisted seems to be adding fuel to those rumors. 
There's been no formal announcement of which locations will close, but BoiseDev reports that the location at Eagle and Victory in Meridian has closed. According to its website, Rite Aid currently has six locations in Boise, one in Caldwell and one in McCall. Further north, they have single locations in Couer d'Alene,  Hayden, Lewiston and Moscow. 
Rite Aid Is Not the Only Pharmacy Struggling
Earlier this year, Rite Aid competitor, Walgreens reported their Q2 earnings were down almost 60% year-to-year. They attributed the downturn to a lack of demand for COVID-19 testing and vaccines, as well as economic uncertainty. Walgreens was expected to cut 150 underperforming stores by August 2024. As far as we know, we haven't lost a Boise area location yet. Walgreens is the sixth largest retailer in America with more than 9,000 locations. 
LOOK: These Are the 50 Biggest Retailers in America; 2 Are Based in Idaho
Stacker
recently put together a list of the top 50 biggest retailers in America using retail sales data from Kantar, provided by the National Retail Federation. They were ranked by the dollar amount of retail sales they did in 2021. We took it a step further to see how many locations they have in Idaho and across the United States.
Total stores were based on figures from Scrapehero. The number of Idaho stores is based on information collected from a brand's website. It was easier to find that info for some and difficult for others. So cut us some slack if we're off by a store or two. It was hard to count all those little dots on the map. (We're looking at you Ace Hardware.)
Gallery Credit: Michelle Heart
KEEP READING: Businesses the Boise Area Lost in 2023
Each year we put together a running list of businesses that have closed in the Treasure Valley. This is the 2023 list. Did we miss one? Send us your tips
HERE.
Gallery Credit: Michelle Heart
22 Cars Under a "Park Outside" Recall Due to Fire Risk
The NHTSA advises drivers to park these vehicles outside and away from structures until they've been repaired. For more on the recall click
HERE
.
Gallery Credit: Michelle Heart