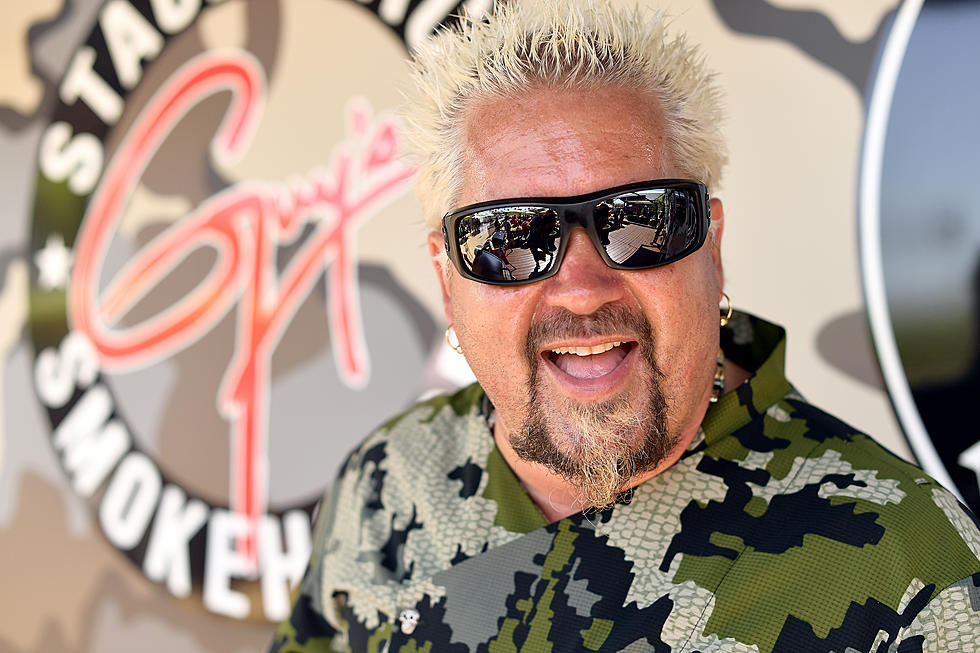 Every Idaho Restaurant That's Been Featured On Food Network
Matt Winkelmeyer, Getty Images for Stagecoach
For a state that many people believe doesn't actually exist, we sure have been on Food Network quite a few times!
I never quite understood why some people truly believe that the Gem State doesn't exist. Is it because they think we're in the mid-west? Is it because we're constantly mixed up with Iowa, Indiana and Ohio? Or is it because one of Urban Dictionary's definitions of the state that we call home reads:
One of the best conducted hoaxes in history. Idaho does not exist, nor does anyone 'from Idaho' exist. It is suspected Idaho is a black hole.
Perhaps we should thank Food Network for putting us (back) on the map, because hosts Rachel Ray and Guy Fieri certainly know where we are. Both of them showed off some unique and delicious dining options in Idaho on their shows. We dug up the restaurants they visited and their current status.
Enter your number to get our free mobile app
$40 a Day (Hosted by Rachel Ray)
Grumpy's Sun Valley | 892 Warm Springs, Ketchum
The Kneadery | 260 Leadville, Ketchum
Status: Open. We stopped there for breakfast the day after the Sawtooth Relay a few years back and it's fantastic! Visit them online HERE.
Duchin Room at Sun Valley Lodge | 1 Sun Valley Rd, Sun Valley
Diners, Drive-Ins and Dives (Hosted by Guy Fieri)
Bar Gernika | 202 S Capitol, Boise
Westside Drive In | 1939 W State, Boise
Donn's Hilltop Kodiak Grill | 12342 East HW 21, Boise
Status: Closed. Kodiak Grill served their last meal in 2013. The location is still a restaurant. It's now branded Hilltop Station. You can visit them online HERE.
Donnie Mac's Trailer Park Cuisine | 1515 W Grove, Boise
Status: Closed. Donnie Mac's also closed in 2013. It's now A'tavola, a gourmet market place and cafe. You can check them out online HERE.
PizzalChick | 7330 W State, Boise
Status: Closed. The pizza restaurant closed following the unexpected death of their chef and owner, Brad Breakell, in late 2018. As far as we know the location is still vacant.
Rick's Press Room Grill & Bar | 130 E Idaho, Meridian
Status: Closed. Rick's closed their doors in 2016, but has since re-opened under new ownership as Pauly's Bar Room. You can visit them online HERE.
The Orchard House | 14949 Sunnyslope Rd, Caldwell
Status: Open. You can visit them online HERE.
Capones Pub & Grill | 751 N 4th, Coeur d'Alene
Jimmy's Down the Street | 1613 East Sherman, Coeur d'Alene
KEEP READING: Here are 6 foods from your cookout that could harm your dog