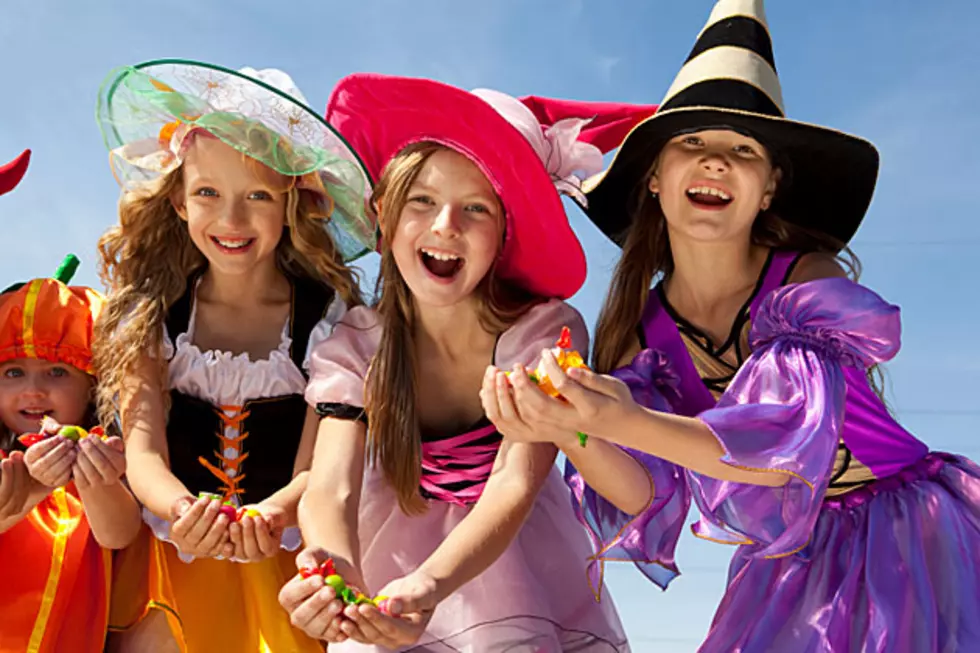 Will COVID-19 Lead to an Unhappy Halloween in the Treasure Valley?
Alexander Novikov
As 2019 came to a close, people got really excited about how some of our favorite major holidays laid out on the 2020 calendar. COVID-19's already sucked the fun out of several of those.
Cinco De Mayo fell on Taco Tuesday. Well, thanks to Idaho only being in Stage One of the Idaho Rebounds plan at that point trying to track down tacos for curbside pick-up or delivery was an absolute nightmare. Some of the best Mexican restaurants in the Treasure Valley felt so bad that they offered apologies and refunds to customers. After not being able to place to-go orders through Uber Eats or over the phone, our small group settled for Taco Bell's "Taco Bar To-Go."
Enter your number to get our free mobile app
The Fourth of July fell on a Saturday. With the number of confirmed COVID-19 cases climbing rapidly, major fireworks shows in Boise, Meridian and McCall got the axe. Boise's mandatory mask order went into effect on July 4, leading to a protest were people burned face masks while complaining that our freedoms had been taken away.
Looking back, I'm a little nervous looking forward to one of my favorite holidays: Halloween. October is still months away and it's radically unclear what our COVID-19 numbers will look like by then. During today's coronavirus press conference, we learned that right now the positivity rate for tests in the Gem State over the last two weeks is 10.8%. In order to move out of Stage 4 restrictions (which every county beside Ada is currently in) that number needs to drop to 5% or less. We've got a long way to go to get there, especially after several days of posting more than 400 new cases this week.
According to NBC News, Dr. Fauci, who's been one of the United States leading experts on this strain of coronavirus, doesn't expect to find out if there's a safe or effective vaccine available until the end of this year or early 2021.
With that in mind, we've got some questions for you:
Would you feel comfortable letting your child participate in trick-or-treat or trunk-or-treat events this year?
If so, what safety precautions would you need to see in place to set your mind at ease?
Are you comfortable passing out candy to neighborhood children?
Friends on the east coast are already seeing their Halloween parades and trunk-or-treat events being called off as early as this week. If that happens here, we'll be really crushed to not get to see all of the kids in their costumes at events like Meridian's "Trunk or Treat and Dance to the Beat" or Indian Creek Plaza's Great Downtown Harvest Festival. These events HAVE NOT been canceled, so let's do our part to crush this thing so that they don't have to be.
Another reason I'll be super bummed if COVID-19 ruins Halloween? One of my newer hobbies is cosplay. With all of the major comic conventions I was planning to go to canceled, I've saved a lot of money on passes, photo-ops and airline tickets. I used some of that money to start building up my character roster for when I can play dress-up again and I'm dying to wear one of my two Black Widow suits downtown this year. (Although, if the bars are still closed that means I'll be spared the utter disappointment of making it to the finals of the costume contest only to be beat out by some scantly clad 20 something for the third year in a row.)
In the event that we're still doing the mask thing by October, I've already thought of a back-up costume. There's a character in the Marvel spider-verse by the name of Cindy Moon. She was bit by the same spider as Peter Parker and developed similar powers. She also developed the ability to create organic webbing with her fingers. As a vigilante, she goes by the name of "Silk." This is her costume. Slam dunk.
KEEP READING: 50 activities to keep kids busy this summer