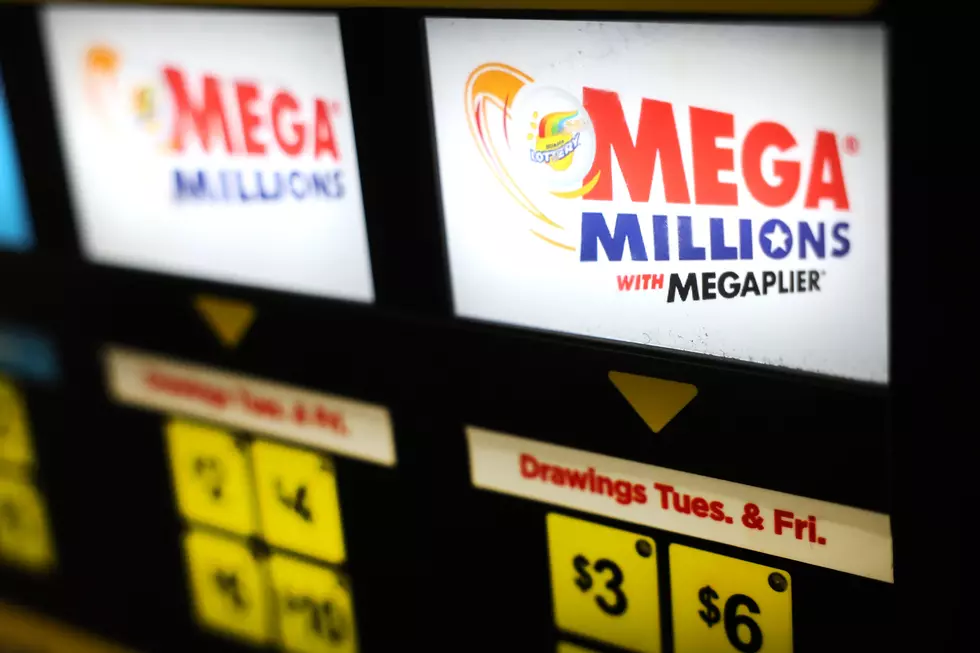 The Mystery of Idaho's $1 Million Mega Millions Ticket is Solved
Getty Images
The Mega Millions wrapped up a historic run after Friday's $1.35 billion drawing. 
The jackpot for Friday, January 13 was the second-largest jackpot in the game's history. A single jackpot-winning ticket was sold at Hometown Gas & Grill in Lebanon, Maine. We still don't know who the winner is, but according to lottery officials, it's the first time the Pine Tree State has produced a Mega Millions jackpot winner. 
Are we crushed that ticket wasn't sold in Idaho? Yes. Are we equally as crushed that none of the 14 second-tier tickets worth $1 million were sold in Idaho? Also, yes. 
But, saying that out loud makes us sound greedy because the truth is, Idaho did get lucky during this historic run that began back on October 18. Since the jackpot started rolling, 82 second-tier prizes worth $1 million or more were sold in 25 different states. You may remember us telling you that not only was one of those $1 million tickets sold in Idaho but it was also sold close to home! 
Just before Christmas, the Idaho Lottery revealed that a $1 million Mega Millions ticket was sold in Ada County for the November 15 draw but no one had come forward to claim the prize. It wasn't until that announcement started making its way around social media and local news outlets, that the winners (yes, plural) found out that they had the winning ticket. 
According to the Idaho Lottery, a group of nine people came to their office on January 9 with the winning ticket. They call themselves "The Big Friend Group" and have been playing the lottery together for over a decade. 
Their pool works a little differently than the one you play in your office. You know what we're talking about. That office pool where the office "bookie" comes to your desk to ask you if you want to put some cash in to buy tickets when there's an enormous jackpot. They go buy all the tickets and then texts photos of them to everyone in the pool. You almost always say yes, because you have this gut feeling that the one time you decline will be the one time the group wins and you'll be the only one not putting in your two-week notice after the draw. 
In a Facebook post about the win, one of the friends explained the way their pool worked like this:
"We each take turns buying tickets every month. Each ticket has 9 lines, so every member can participate. We've been friends for 12 years now, and this is a fun way for us to keep in contact. Of course, we never thought we'd win this big!"
In the press release, Idaho Lottery Director, Jeff Anderson reminded players that it only takes one ticket to win. Each individual ticket has a 1 in 302,575,350 shot at winning the jackpot.
This winning ticket was sold at Jacksons #195, which appears to be one of their ExtraMile branded locations on Overland in Boise.
KEEP READING: The Most Expensive Home in Idaho and Its 6 Surrounding States Are Spectacular
As of January 2023, these are the most expensive homes for sale in Idaho and its neighboring states. Their stories are almost more interesting than the price tag!
15 Luckiest Lottery Locations in the Treasure Valley
If you believe where you buy your tickets matters, these are fifteen Idaho Lottery retailers that have cranked at least one, if not multiple, winners of $100,000 or more!
See Inside The Boise Boys' Latest Massive Luxury Airbnb