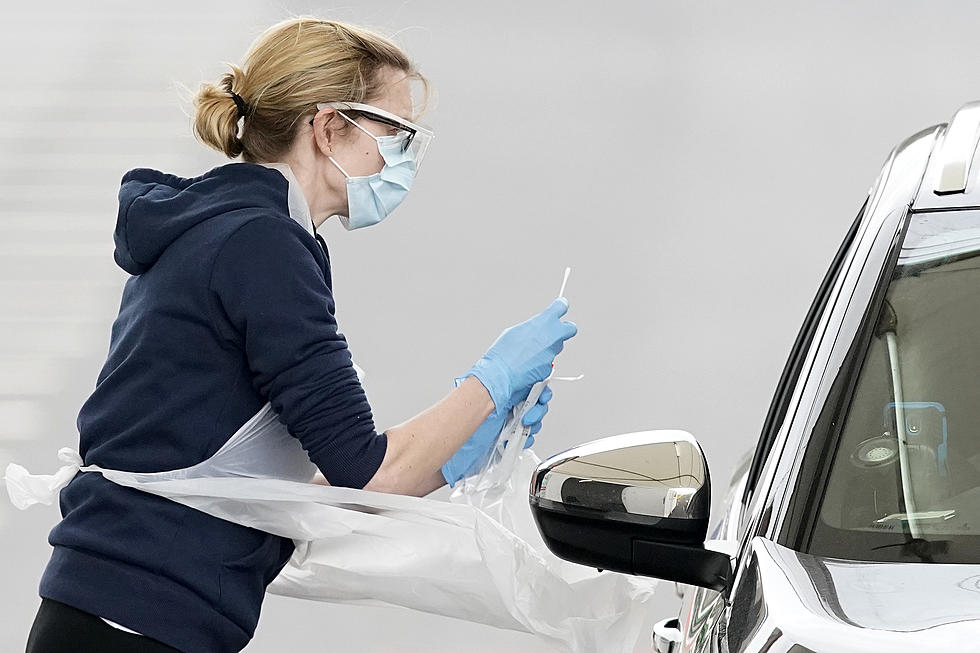 Idaho Counties with the Most Deaths from COVID-19 Per Capita
Credit: Getty Images/ Christopher Furlong
Recently Govenor Brad Little pleaded with Idahoans to get Vaccinated and take the Delta variant seriously. He also called on the Idaho National Guard to help relive the strain and stress that Idaho hospitals and staff are experiencing. Read more on that here. 
According to Samuel Stebbins with 24/7 Wall St analyzed numbers and COVID-19 data as current as just two days ago,  August 30 2021. According to those numbers, so far, 629,782 Americans have died from the COVID virus, all variations of it. In the Boise City metro area a total of 927 deaths have been attributed to the virus. That comes out to 134 fatalities for every 100,000 people. Less than nationwide statistics which the latest numbers show are 192 deaths per 100,000 people in the US.
While the overall Boise metro the numbers are below the national average, some of the counties that make up the Boise metro are FAR above the average than the rest of the country. Here is what the breakdown looks like for the broader Boise metro area counties with the most confirmed cases and total Covid related deaths so far per capita, according to the 24/7 Wall St study.
Boise County has 457 Total Confirmed Cases equaling 6,380 per 100,000. Boise County had 4 total Covid attributed deaths totaling 56 per 100,000 people.
Ada County has 59,934 Total Confirmed Cases equaling 13,437 per 100,000. Ada County had 510 total Covid attributed deaths totaling 114 per 100,000 people.
Canyon County has 30,963 Total Confirmed Cases equaling 14,589 per 100,000. Canyon County had 335 total Covid attributed deaths totaling 158 per 100,000 people.
Owyhee County has 1,181 Total Confirmed Cases equaling 10,310 per 100,000. Owyhee County had 31 total Covid attributed deaths totaling 271 per 100,000 people.
Gem County has 2,098 Total Confirmed Cases equaling 12,304 per 100,000. Gem County had 47 total Covid attributed deaths totaling 276 per 100,000 people.
41 Treasure Valley Businesses We've Lost Since March 2020
The pandemic. Staffing issues. A struggling parent company. Deciding to re-brand. Those are all reasons over 40 local businesses called it quits over the last two years.
12 Ridiculous Myths About Idaho That People in Other States Believe
When you tell people that you're from Idaho, do they look at you funny and immediately follow up your introduction with a question that makes you shake your head? These are 12 of the common responses our listeners tell us they get!
15 Signs Boise Could Be in For a Harsh, Unforgiving Winter
According to the Farmer's Almanac, these are some mostly non-weather signs that Boise could be in for a harsh winter. Have you noticed any of them happening?