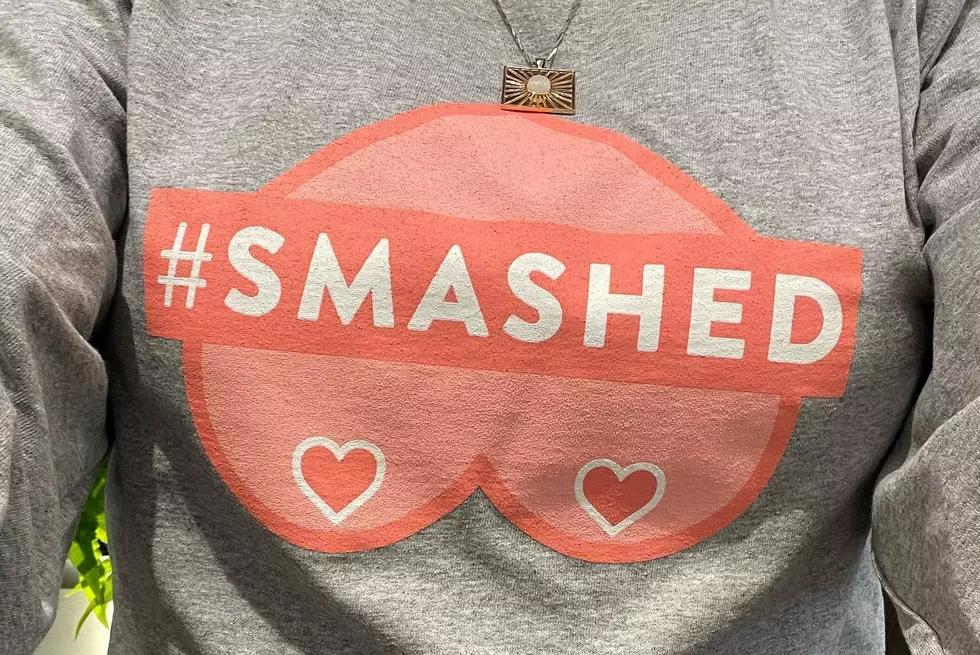 Brave Boise Cancer Warrior Organizes Life Saving Event in Meridian
Facebook/Feather and Fern Realty Co. part of Better Homes and Gardens 43 North
More than 1,500 Idaho women are estimated to be diagnosed with breast cancer in 2023. The good news? If caught early, these women have an incredible five-year survival rate. 
But in order to catch breast cancer early, you need to actually have your screening and that's something that Idaho women aren't great at doing. Through our involvement with Stampede for the Cure, we learned that Idaho still ranks almost dead last for the number of women 40 and older who are actually getting their regular screening mammograms. 
There are a lot of reasons for that. For one, there's a significant number of women in Idaho who are uninsured or underinsured. They fear that getting these screenings will put a financial burden on their families. Others live in rural areas where access to mammograms is difficult to come by. And then there's the obvious fact that cancer is scary. Some women are just so anxious about what their mammogram results could possibly show that they put off having one until it's absolutely necessary.
"I Should've Gotten My Mammogram Years Ago"
Our friend, Amber, admits that she was one of those women who put off her mammogram. She was healthy. She was active. She did self-exams. But during one of those self-exams, she felt something she hadn't noticed before and decided to bring it up at her regular OBGYN appointment. That led to a diagnostic mammogram, ultrasound, a referral to a breast surgeon and eventually a diagnosis of Invasive Ductal Carcinoma, a breast cancer that most women get at a later stage in life.  
Those things didn't happen quickly. She found the lump in late November/early December 2021. It took almost six months to get in front of a breast surgeon and an additional three to find out that she had cancer and would need to go through five months of chemo. It's a journey she openly shared on social media, to encourage her friends to just get their mammograms. She said "You don't have to get to whatever base l got to, to understand your breasts, just get the mammogram and I should have gotten one years ago given my family history"
Her story hit home with more people than you can imagine. It hit home for this author. Amber was my second friend on social media to post a message like that in a matter of days, so I took her advice. I did a self-check and found something that didn't feel right. I'm incredibly doctor-phobic, so Amber was the first person I told. Before my husband. Before my best friend. Before my coworkers. She gave me the courage to move forward and seek care. I'm blessed that it turned out to be a benign cyst. 
Turning a Diagnosis into Something Better
Amber heard from more friends than me and quickly realized she could do more to spread the important message to "just get the mammogram." She and her business partner, Ashley, organized an event called #Smashed that's happening at The Village at Meridian this Friday, February 10 from 4-7 p.m. The purpose is twofold.
Purpose 1: Give women easy access to mammograms. Amber, Ashley and their team organized for the St. Al's mobile mammography unit to set up across from Fleet Feet at The Village. They will be doing screenings at The Village and you can get the information on how to schedule by texting the word "smashed" to 35620. We all know that getting a mammogram can be scary, so they've arranged for some treats for participants. If you get your mammogram during the event, you'll get a BoDovino gift card and a Chip Cookie while supplies last. There's also going to be a concert by the band Allegedly.
Purpose 2: Raise money to help those uninsured and underinsured women get access to life-saving mammograms. They hope to raise enough money to fund at least 100 mammograms. You'll have the opportunity to donate at the event or if you can't make it, you can get the link to donate by texting "smashed" to 35620. 
You can learn more about the event through the event they've set up on Facebook.
KEEP READING: 14 Boise Businesses That Nailed It With Hilarious Signs
When you need a good laugh during your commute, you can always count on these Boise area businesses for a smile!
10 Local Boise Area Restaurants So Good That We're Begging for a Second Location
It's hard to do food better than a restaurant born and raised right here in the Treasure Valley! The only draw back to some of those local favorites? There's only one location! These are a few that we think deserve a second location and a chance to grow!
Idaho Goodwill Stores Will Not Accept These 27 Items