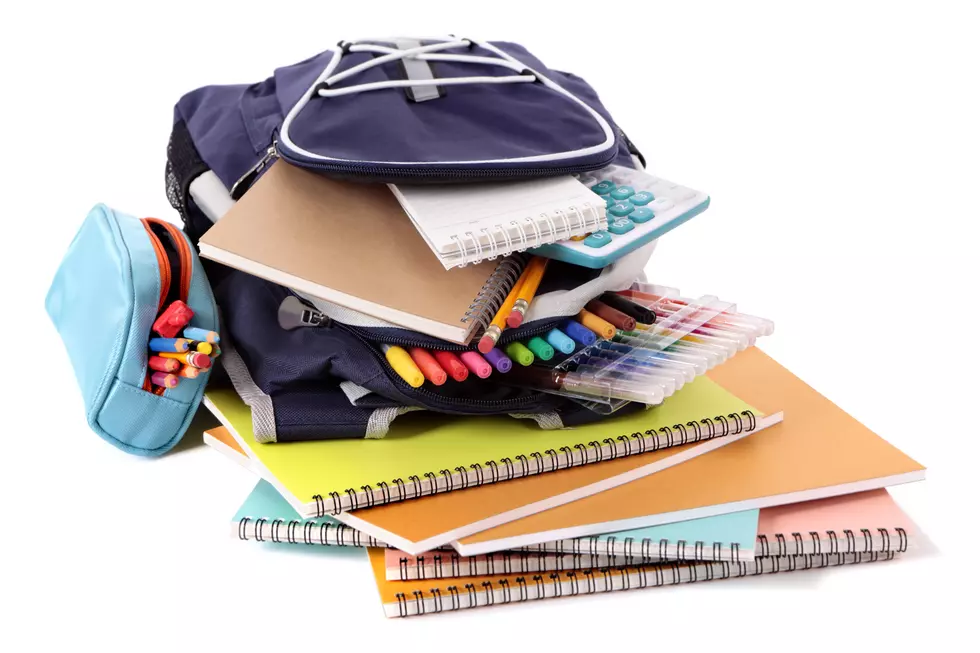 5 Secrets That Will Save You Money on Back-to-School Shopping
david franklin
Buying all of our school supplies at one store won't lead to the biggest savings.  There are ways to score cheap markers and free pens and dramatically reduce the back-to-school bill, but we've got to know the tricks before we head out.  
It ain't cheap.  USA Today said back-to-school spending for kids K-12 is supposed to inch up by almost 2% this year and hit $27.8 billion, or an average of $519 per student.  And since a lot of us have more than one child, well, that's a boatload of money going toward school supplies.  It's not just pens and glue, but it's new shoes and iPads too.  For parents sending kids off to college, the cost jumps up to $1,362 per student.
Coupons are going to be key.  From mid-July until the end of August, the stores will be packed with school supplies, and manufacturer coupons will help us get things like pens, pencils, markers, and glue for the best possible price, and now is the time to start planning a strategy.  USA Today and The Krazy Coupon Lady offer a few tips, and I've got a few hints from my own personal experience too.
5 Secrets That Will Save You Money on Back-to-School Shopping
1.  Use manufacturer coupons.  The Krazy Coupon Lady points out that a $1 manufacturer coupon for Bic pens can lead to a freebie if we get the pens from the dollar store.  Other manufacturer coupons that I've seen combine several items and offer $5 off of the whole group.  It pays to do some digging and collect as many coupons as possible before heading out on the shopping trip.  The Sunday paper and Parenting magazine are good sources for coupons, in addition to the web.
2.  Buy markers and glue at a craft store.  Michaels has new coupons each week, and those are easy to scan from your phone at the register.  Coupons for 25% off your entire purchase and 40% off one regular-priced item are pretty standard at craft stores, so snatch up whatever school supplies you can with the discounts.  You know they'll have scissors too.
3.  Price match.  Stores including Target will match any advertised price, so take your phone to the store with you.  Pull up Walmart or Amazon while you're shopping, and if the price there is lower on the same item, let Target know and they'll match it.  Then use a manufacturer's coupon and save even more.
4.  Know which days of the week to shop for clothes.  The Krazy Coupon Lady spills the secret that Old Navy marks price cuts on Thursday, and clearance markdowns happen on Monday night.  Shopping the next morning will give you a good selection.  Target puts new markdowns on the kids' clothes clearance rack on Mondays.
5.  Use store apps.  I've got a friend who loves to shop at Kohls but doesn't have the app, and her final bill is always at least twenty bucks higher than mine as an app user and frequent spender of Kohls Cash.  Kohls sends reward money too at the beginning of every month, so anything you spend in July will count toward the August reward, which could be $5, $15, $25, or more.  The Target app is full of savings too, with new Cartwheel offers added all the time.  This week on my Target app, I'm seeing coupons for crayons, Post-Its, dry erase markers, pencils, pens, sharpies, and scissors.  Do not shop at Target without the app.
I will promise not to spend $1557 on school supplies if you will too.  Three kids and $519 in school supplies is just nuts!  There is money to be saved, and we can do this much more efficiently if we put our minds to it.
Classes in the Boise ISD start August 19th.  That leaves plenty of time to find some great deals.