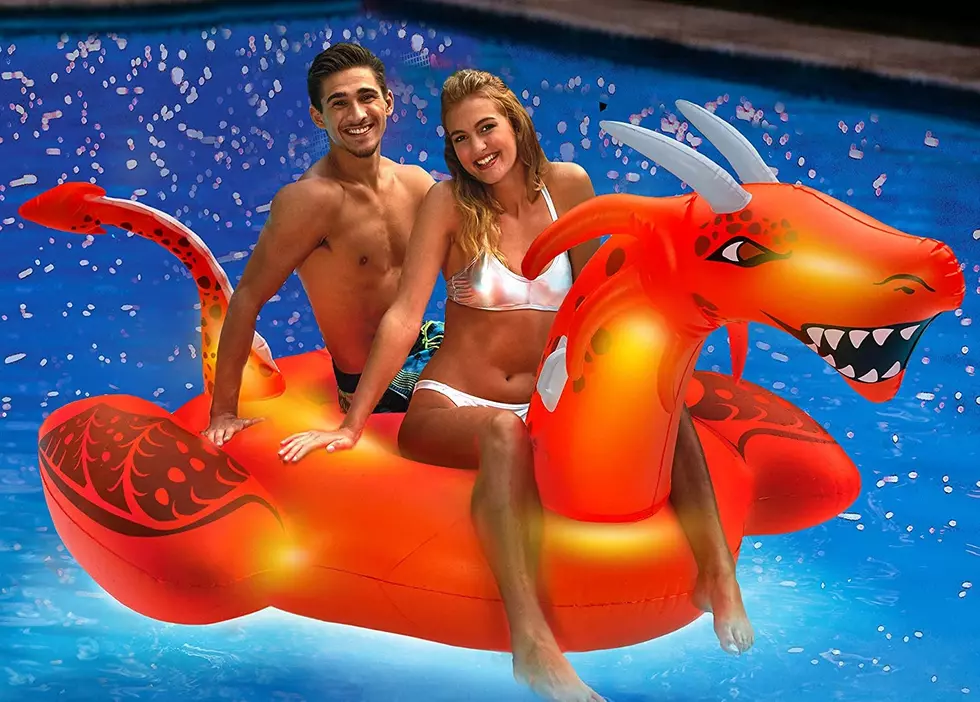 5 Outrageous Floats You Need For Lucky Peak This Summer
Image via Amazon/Aqua
I'll be honest with you. I'm having an incredibly hard time focusing at work today. With temperatures creeping toward a record high, I'm counting down the hours until we can blow this popsicle stand and head up to Sandy Point!
In 2015, Taylor Swift and then boyfriend, Calvin Harris ushered in an era of over the top pool and river floats that only seems to get more extravagant as the years go on. I'm a sucker for these gawdy, Instagram worthy summer toys and that's why last year, one of my best girlfriends and I invested in an oversized Flamingo Party Island. It comes complete with a cooler for drinks/snacks and enough seating for six of us. We're taking it out to the lake this afternoon.
Enter your number to get our free mobile app
Are you looking to up your family's float game in 2020? Check out these five outrageous floats that you and/or your kiddos can enjoy at Sandy Point, Quinn's Pond, Payette Lake and beyond this summer!
If your favorite part of hanging out on a boat is kicking back and working on your tan, why pay for a super expensive speed boat? This mega sized raft has enough room for you and your crew to do exactly that!
Not quite in a place where you're ready to go be around larger crowds at Wahooz? Bring the fun of their bumper boats to your own backyard pool with these motorized pool tubes! You can blow them up with your hair dryer.
I can't lie. We actually own this one. My husband won it in a celebrity bull riding competition at the Idaho Center a few years ago and we finally blew it up for a pool party last year. The kids were the first ones to have at it and couldn't stay on it to save their lives. Of course, at that point the adults started to get curious to see if it was really as difficult to master as the kids made it appear. Next thing you knew there was a line on the pool deck to try to take it on. This one is worth the investment. It will give you hours and hours of giggles!
What better way to celebrate the return of every episode of your favorite TV sitcom to HBO Max than by catching some rays on an inflatable version of Monica's iconic apartment door? It even includes the peephole door frame and working peephole.
Game of Thrones may have gone off the air last May, but it's the first thing we'll think of every time we see this float. Chanel your inner Mother of Dragons with this fun head turning floatie!
MORE: See 30 toys that every '90s kid wanted