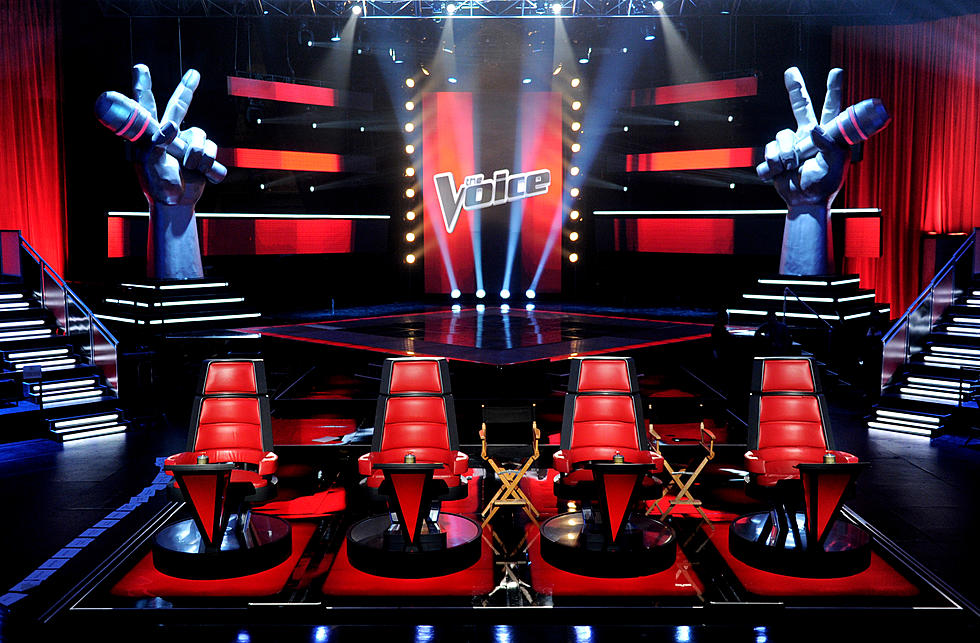 NBC's 'The Voice' Bringing Auditions to Boise
Kevin Winter, Getty Images
Over the past few seasons, rising Idaho stars have shined brightly on reality singing competitions like American Idol and The Voice. If you've been too shy to audition in the past, this might just be the extra nudge you need to make your dreams come true!
It's hard to believe that NBC's The Voice is getting ready to kick off their 17th season on September 23! It doesn't seem like it was all that long ago that the big red spinning chairs made their television debut.  After Adam Levine announced he was leaving the show, this season's coaches panel will be Kelly Clarkson, Gwen Stefani, John Legend and Blake Shelton...and all four of them could be fighting over YOU to be a contestant on their team!
The Voice is holding an invite-only audition for hopefuls at an undisclosed location in Boise on Thursday, August 8! In order to be considered for an invite, you need to fill out an "Artist Account" profile through NBC's website, send in performance links and choose which genre best matches your music style.  If the casting reps like what they see, they'll contact you with an invitation to the private auditions.
A couple things to remember: you must be at least 13 years old to audition and don't expect to see the actual coaches at these auditions. You need to clear this round to move forward and possibly land yourself a spot in the Blind Auditions. Auditions are open to solo, duo or trio acts.
If you do get an invite, The Voice recommends checking out their audition tips to help you shine and stand out against the competition!
Idahoans Who've Competed on Reality Singing Competitions
Maddie Zahm | American Idol 2018 (Boise Native)
Logan Johnson | American Idol 2019 (Boise Native)
Ethan Tucker | The Voice Season 11 (Twin Falls Native)
Jacob Maxwell | The Voice Season 16 (Coeur d'Alene Native)
Jon Peter Lewis | American Idol Season 3 & The Voice Season 4  as half of 'Midas Whale' (Lives in Rexburg)