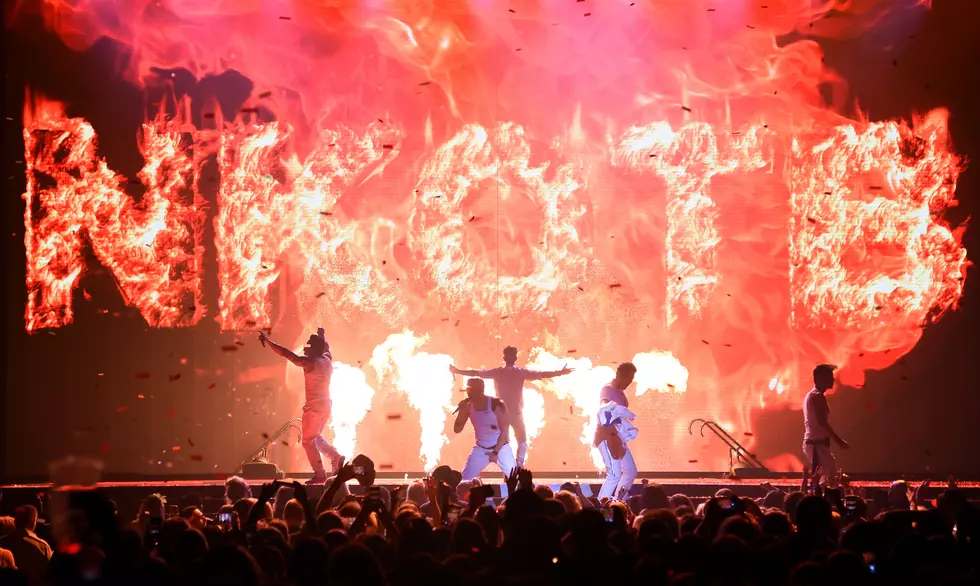 Join LITE-FM For a NKOTB Ticket Stop This Friday
Ethan Miller, Getty Images
If your walls were plastered in posters of Jordan, Joey, Jonathan, Donnie and Danny, get ready to pull out your old Walkman and pop in that NKOTB cassette!
The New Kids on the Block are taking over Taco Bell Arena on Tuesday, June 4 and LITE-FM is getting you into the show for FREE! In addition to NKOTB, they've invited friends Debbie Gibson, Tiffany, Salt N Pepa and Naughty by Nature to join them here in the Treasure Valley! Whether you know every NKOTB dance move by heart or are down with O.P.P., there's something for every 80s and 90s kid at this show.
You want to be there, right?! Of course you do! So make plans to stop by Dave and Busters on Milwaukee this Friday, May 31 between 6-8 p.m.  That's where Rebecca, Katie, Heidi, Melissa and Erica will be going to head to head in our 90s Olympics! Stop by to cheer them on, go hit the floor to play some games and get in to win a pair of NKOTB tickets for yourself!
We'll give away a pair of tickets every 15 minutes. You'll get one entry into the drawing for just coming to hang out and have some fun.  If you show us that you have the LITE-FM mobile app downloaded on your phone, we'll give you a second entry to double your chances at winning!
Break out the crimper, fanny back and blue eye shadow! We'll see you at Dave and Busters, Friday from 6-8 p.m!