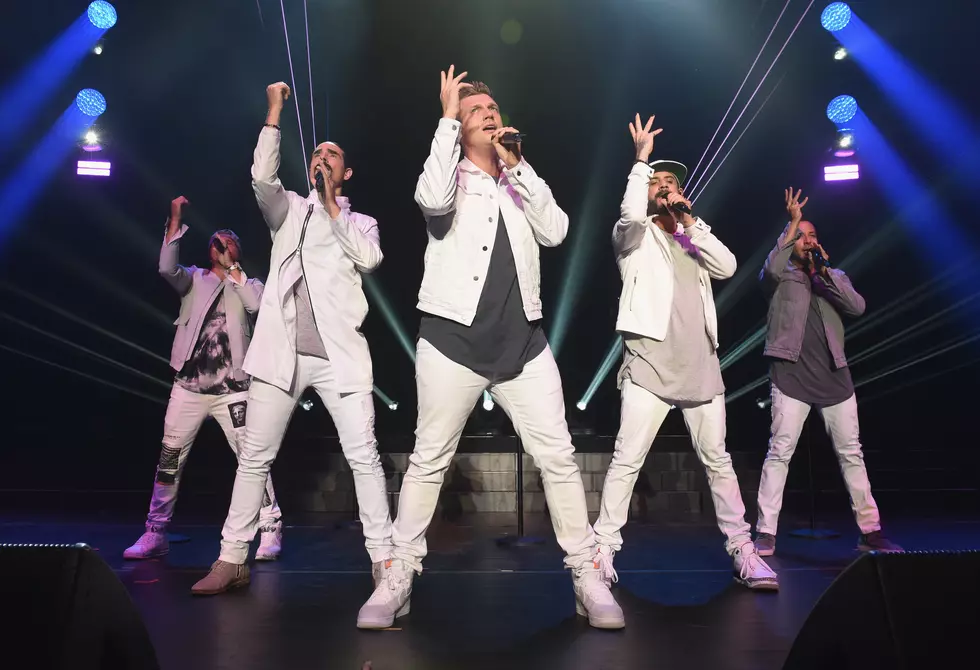 Backstreet Boys Postpone Idaho Center Concert to 2022
Getty Images
Looks like we have to eat the words we uttered less than 24 hours ago.
On Wednesday night, Nampa City Council moved forward with the decision to lift all COVID-19 capacity limits in their jurisdiction. The Ford Idaho Center Arena, which can hold up to 12,000 fans, is covered by that decision. Is it a good decision? Bad decision? Local leaders weighed in with their opinions in this Idaho Statesman article. 
As my husband read me the first couple of lines while we were waiting on our Cinco De Mayo feast, my inner 90s kids blurted "BRING ON THE BACKSTREET BOYS" out of my sensible adult mouth. Adult me isn't that naïve. With the Goo Goo Dolls and Matchbox 20 postponing their outdoor Idaho Center Amphitheater shows, I fully expected a similar announcement for BSB's indoor arena show. I was a lot less jaded as a 90s kid, so my inner child was holding onto that last ounce of hope.
And Backstreet will be back...just not this August. Their DNA World Tour has now been postponed until August 19, 2022. Tickets purchased for the original show will still be valid for the new date.
We're such big fans that we can't imagine giving up our tickets, but if your heart just isn't in waiting any longer there will be a 30 day window to request a refund for your tickets. You have until June 5 to contact the Idaho Center for that refund. You can do that by e-mailing them at info.fordidahocenter@spectraxp.com or by phone at 208-432-3232. Calls will be answered Monday, Wednesday and Thursday from 10 a.m.-3p.m.
This Nampa Cabin Costs $30,000; What Is The Catch?