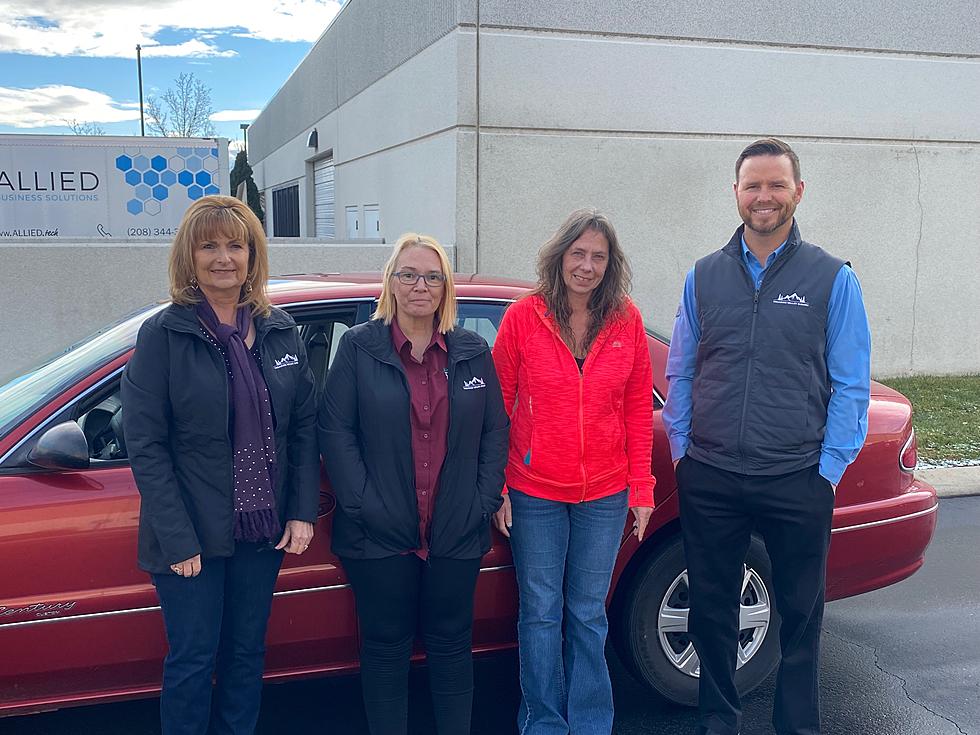 A LITE-FM Christmas Wish for Kristi
Brittiany Graham, Townsquare Media
LITE-FM's Christmas Wish is back, thanks to our friends at Pioneer Federal Credit Union. 
Megan wrote to us about her mom Kristi who's having a year where when it rains, it pours. Kristi's been battling pancreatitis and that's had her in and out of the hospital more time than Megan can count. Those hospital stays included a trip to Seattle for a procedure that's provided her with some relief and helped her get back to work.
With mounting medical bills, Kristi getting back to work was a big deal. Finances were already tight for the family, as Kristi's husband found himself between jobs. He was able to find a new full-time job at the end of October but was still working an evening job doing sprinkler blowouts to help the family catch up.
Unfortunately, Kristi's car just broke down, which added yet another expense onto the family's plate. Christmas is her favorite time of year and with everything that's happened this year, she's found herself in a position where there might not be enough money to buy even small gifts for her six granddaughters. She's such a proud grandma and Megan knows she's crushed that she may not have anything to give them this year.
Initially, Megan asked us for a gift card to buy gifts for Kristi's grandkids but then took a shot at asking if there was a way we could get her mom into a more reliable car. The stars aligned and because when we shared Kristi's story with Rob at Treasure Valley Subaru, he told us not only was he going with us to deliver this wish...he had a BIG surprise for Kristi! We don't want to spoil it if you didn't hear the wish on the radio this morning, so go ahead...click play and see what he pulled off!
Part 1: Megan Tells Us About Her Mom's Tough Year
Part 2: Rob and Treasure Valley Subaru Have a HUGE Surprise for Kristi
Donate to Help Us Grant More Wishes
We want to grant as many wishes as possible in 2021 and we can't do it without your support! If you'd like to make a donation, there are two easy ways to do that!
Donate at PFCU | Pioneer Federal Credit Union is collecting donations at all of their Treasure Valley locations. To find the one closest to you click HERE.
Donate Online | Chances are you've already got a PayPal account set up for your holiday shopping.  Use that same PayPal account or enter your payment information for a one-time donation HERE.
20 Gift Cards That People in Boise Actually Want to Receive This Christmas
Are gift cards impersonal gifts? Hardly! Some people prefer them and these are the ones that are most in-demand this holiday season!
14 Tiny Towns In and Around Idaho With Incredibly Festive Christmas Names
Did you know Idaho is home to one of the most festive zip codes in America? Keep reading to learn more about it and some other festive towns surrounding the Gem State.
7 Dazzling Idaho Public Christmas Lights Displays You Can't Miss This Year
From Boise to Lewiston to Twin Falls, there's no shortage of incredible Christmas lights to brighten up your holiday season! We know there will be hundreds of incredible home displays going up over the next few weeks, but these are 7 really over the top displays that you can look forward to walking, driving or floating thru this year!