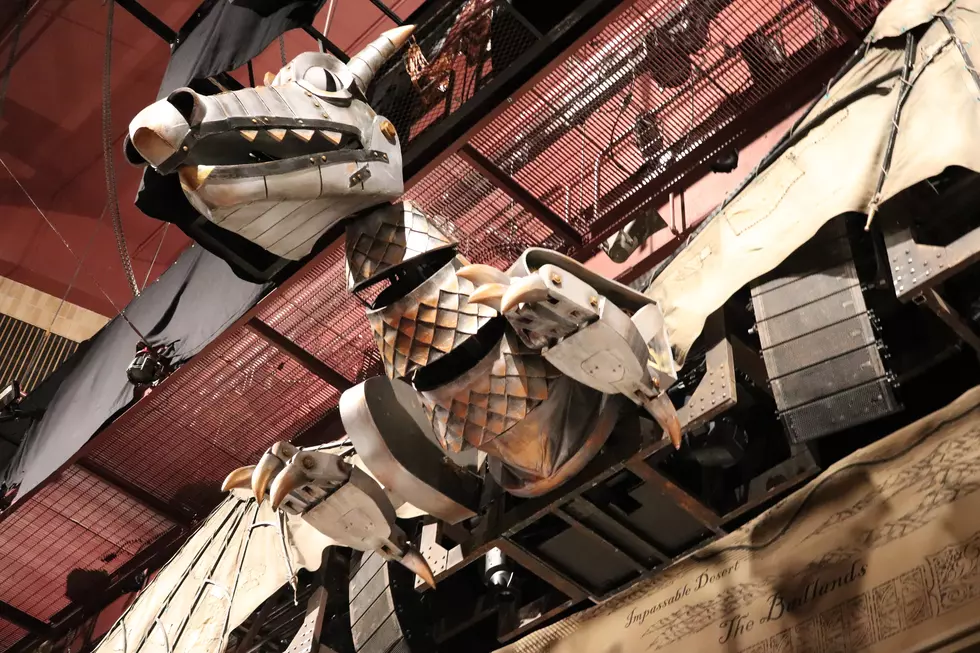 Wicked Has Arrived At The Morrison Center [VIDEO]
Daniel Ritz / KIDO TALK RADIO
Wicked, the popular Broadway musical, has returned to the Treasure Valley.  In it's 15th year, the story of what happened in the Land of Oz, before Dorothy, promises to once again entertain Idahoans at the Morrison Center as part of the Fred Meyer Broadway in Boise Season.
Wicked Arrives in Boise
Wicked looks at the world of Oz from the soon to be described 'wicked witch's' perspective.  The story shares the experience of one young lady, with green skin, and another lady who happens to be blonde and very popular.  They soon become rivals and eventually form a unique friendship.
The show is recommended for children 8 years old and up and has a running time of 2 hours and forty five minutes.  The Boise show will feature 90% of the current props, lighting, that is running right now in New York.  Yes, you'll see flying monkey and witches flying on their brooms at the Morrison Center.
This is the third time that Wicked has appeared at the Morrison Center.  The show continues to get rave reviews:  The New York Times says Wicked is  "the defining musical of the decade."   While Time reports, "if every musical had the brain, the heart, and the courage of Wicked, Broadway really would be a magical place
Wicked has won three Tony Awards, a Grammy and over 100 international honors.  The play is based on the novel by Gregory Maguire.
Here's a tip on how you can see Wicked by winning the Wicked Lottery:
Two and one-half hours prior to each performance, people who present themselves at the Morrison Center box office will have their names placed in a lottery drum; thirty minutes later, names will be drawn for a limited number of orchestra seats at $25 each, cash only.  This lottery is available only in-person at the box office, with a limit of two tickets per person. Lottery participants must have a valid photo ID when submitting their entry form and, if chosen, when purchasing tickets.
Want more Wicked?  Here's a behind the scenes video of the Wicked crew in Boise.