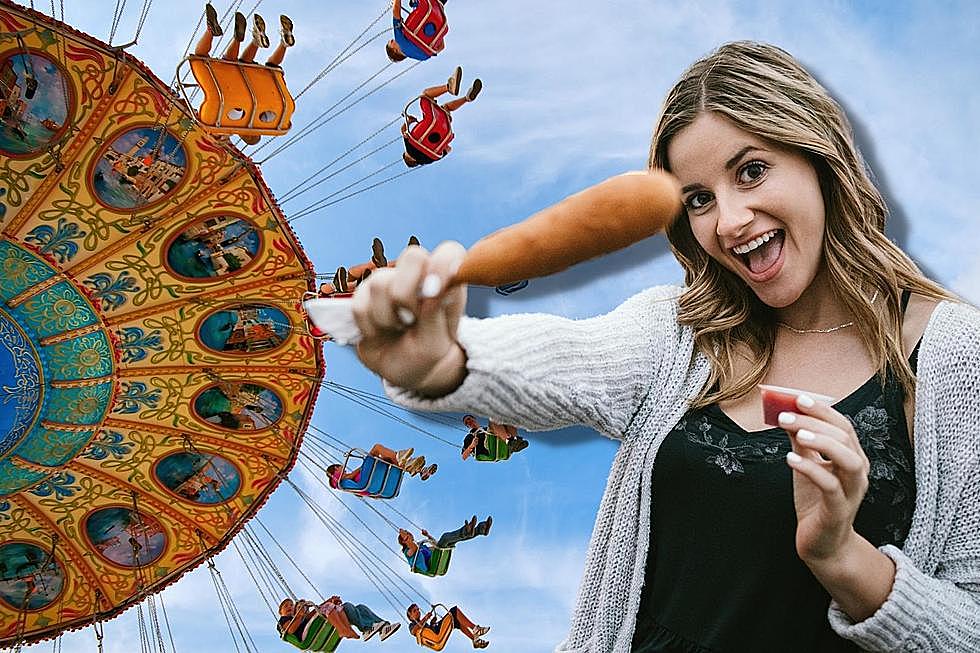 How You Can Get Into the Western Idaho Fair for FREE This Week
One of the greatest events of the summer is about to take over Expo Idaho!
Are you ready to stuff your face with Pronto Pups and scream your head off on the rides all day? Well…maybe not in that order, but you know what we mean. The Western Idaho Fair kicks off this Friday, August 18 and runs through Sunday, August 27 at Expo Idaho!
Between the 4-H & FFA competitions, midway entertainment and concerts, a ticket to the Western Idaho Fair is one of the best values in town. Advanced admission tickets range $8-$10, depending on how old you are. Those admission tickets get you into the concerts in the grandstand at Les Bois Park for free! This year's line-up includes:
Tuesday, August 22: Smashmouth
Tuesday, August 22: The Spin Doctors
Wednesday, August 23: T.I.
Thursday, August 24: Bush
Friday, August 25: Justin Moore
Can't wait until next Tuesday to check out the fair? Well, how about checking it out on opening day…for free? Thanks to CBS 2, you've got that opportunity! They're sponsoring free admission for those who bring a non-perishable food item to donate to the Idaho Foodbank. The offer is good for fair-goers who arrive between 12-4 p.m. on Friday, August 18! That offer is two hours longer than last year, which means that if you hustle after you pick the kids up from school you may just be able to make it in time to get in for FREE.
Now that you've planned which day you want to go to the fair, are you ready to decide what to eat while you're there? Here's a little preview of some of the food vendors you can chow down on this year! Now, just a heads up that these are the vendors focusing on Americana Finger Foods, Worldwide Flavors, Burgers & BBQ. If you're looking for the sweet stuff, click HERE.
Stuff Your Face at Over 20 Delicious Food Stands at the Western Idaho Fair
Going to the 2023 Western Idaho Fair August 18-27? Here's a preview of what you can chow down on this year!
KEEP READING: A Look Back at 23 Years of Western Idaho Fair Concerts
The Western Idaho Fair isn't just a destination for fair food and rides! They also have some sweet concerts year in and year out!
13 FREE Boise Area Events to Check Out Before Summer Ends
Summer isn't officially over until September 23! There are still some great summer events left to check out before fall arrives in the Treasure Valley.