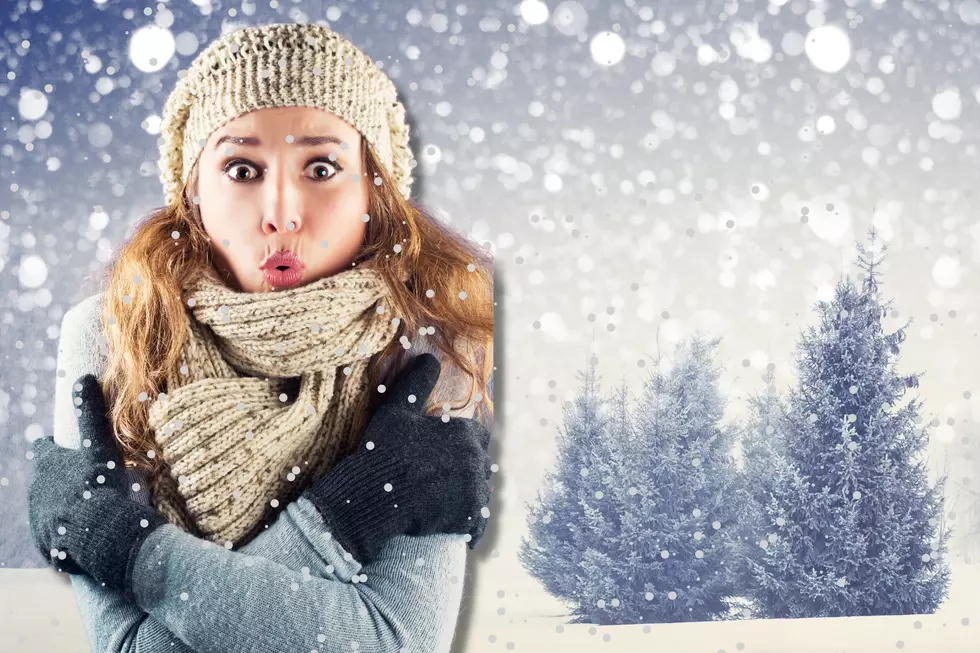 National Weather Service Issues New 2023 Winter Predictions for Boise
Canva
So far, winter in the Treasure Valley has been relatively mild. 
Looking back at the winter weather that plagued a significant part of the United States during the Christmas travel weekend, the Boise area got off pretty easy. Travel got a little tricky with some freezing rain on Christmas Eve and Christmas Day, but just a few days later? We saw a high temperature of 56. 
If you look at December as a whole, you might be surprised to know that we got well above the normal amount of snowfall we typically see during the first month of winter. According to NOAA Online Weather Data, normal December snowfall for Boise is 5.6". In December 2022, we saw 9.4". The way things played out actually matches the winter forecast the NOAA released in October pretty nicely. That map showed Boise "leaning above normal" for the amount of precipitation we were expected to get. 
And even though we did see a few spring-like days after Christmas, December was colder than normal too. The normal high temp for the month is 38.8. We were almost four degrees colder than that at 34.9. The October map showed us having equal chances of being above or below normal temperature, so we'll call that prediction a wash. 
What does the rest of the winter have in store for us? The NOAA has issued another updated forecast. Let's take a look at the maps!
Will January and February be Bone Chillingly Cold?
On the new map, Boise, Nampa and Caldwell sit just inside the light blue band indicating that we are leaning below normal temperatures. If that prediction is true, we'd have to see some chilly days ahead later this month and in February. Right now, January's average high temperature in Boise is 5.5 degrees warmer than normal.  What does normal mean for January and February? 
Will January and February be Incredibly Snowy?
This question made us laugh, because photos from the 2017 Hot Cocoa Run in Eagle JUST popped up in our Facebook memories. That day hundreds of crazy runners tried to run through the 12" of snow already on the ground while an additional 2" fell during the race. So yes…it can be very snowy in January. It also can be very snowy in February. Remember when we got almost 10 inches of snow in two days right before Valentine's Day 2021? 
There's a small chance that it could happen this year based on this new map.
If you overlay a map of the state on this map, Boise and Caldwell are just inside that green band indicating that we could see above normal precipitation. Nampa's right outside it. What does normal mean for January and February? 
KEEP READING: 15 Wacky Winter Weather Facts To Help You Survive the Season in Boise
For many of us Snowmageddon 2016-2017 is a not so distant memory. Some people really miss seeing that much white stuff in Boise. Others dread the possibility of it happening again. How common is it? We dug into some
historical weather data
from the National Weather Service to see just how extreme it was compared to some of the other winter extremes Boise's experienced.
Idaho's 2 Incredible Indoor Waterparks Must Be On Your Winter Bucket List
Did you know Idaho is home to not one but TWO incredible indoor water parks? They each offer something a little bit different, so scroll through to learn more about what makes them an incredible place to beat the winter blahs.
7 of Idaho's Most Epic Snow Tubing Adventures Ranked Shortest to Longest
If you measure a tubing hill's "epicness" by how long the run is, these are the best of the best in Idaho!