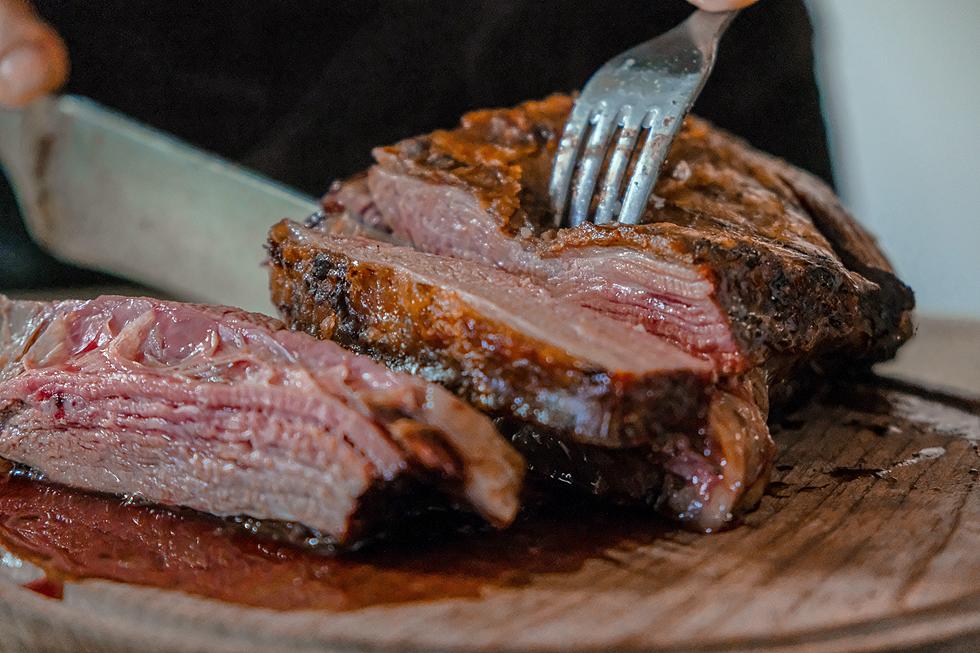 Boise itself has some fabulous choices for steak, so we can't even imagine how difficult it would be to narrow the choices down to a single pick for the "Best Under-the-Radar Steakhouse" in Idaho. 
Seriously, if you dive into the extremely popular "Boise Food Finds" group on Facebook you'll realize that people can't even agree on who has the best steak in the Treasure Valley. There was, however, four steakhouses in our area that stood out from the rest of the pack on a thread about the best places for steak. 
Chandlers
Chandlers is a Boise institution. They're consistently one of the top-rated restaurants in the Treasure Valley. They've made countless "best of" lists. It's where you go for steak when money's no object. 
Ruth's Chris Steakhouse
While the Boise Food Finds group usually is all about supporting local businesses over chains, they couldn't deny that Ruth's Chris has some of the best steaks in Boise. According to Ruth's Chris's website, there are more than 150 locations worldwide. 
Barbacoa
Barbacoa is where you go for steak and a show.  Their "Hot Rock" filet is one of the most popular items on the menu because of the flamed cognac sauce. 
Lock Stock and Barrel
The 45-year-old steakhouse is one of the oldest steakhouses in the Treasure Valley. Their prime rib dinner sells out every single night. 
Idaho's Most Underrated Steakhouse is Two Hours from Boise
Whether it's the atmosphere or just really good food, each of these steakhouses has something to offer Idaho steak lovers but they may be too mainstream for Cheapism which recently put together a list of "The Best Under-the-Radar Steakhouse in Each State." 
Before introducing us to the 50 delicious destinations, Cheapism explained that they excluded well-known chains and focused on "cool, hard-to-find places." Most of the restaurants selected were award-winning, chef or family-owned restaurants with high customer ratings. Expert recommendations and local word of mouth were also factors in the choices.  
According to the article, you won't find Idaho's "best under-the-radar steakhouse" in the Treasure Valley. To dine at this particular restaurant, you'll have to drive a little over two hours up ID-55. 
According to Cheapism, "The Narrows Steakhouse" at Shore Lodge in McCall.  The upscale steakhouse opened at Shore Lodge in January 2018. They won Wine Spectator's "Best of Award of Excellence" in 2021 and 2022. OpenTable also named the restaurant a Diner's Choice in 2022 and 2023. 
In choosing The Narrows, Cheapism said: 
"It serves USDA prime beef, and its 45-day dry-aged bone-in New York strip and a 38-ounce bone-in tomahawk rib-eye are bestsellers. Patrons dine with breathtaking views of the Salmon River Mountains and Payette Lake from the dining room. The steakhouse features an exceptional wine cellar and an adjacent spa if you strain something while enjoying the steak."
We know that there are TONS of lists like this on the internet, but what's particularly interesting about this one is that it wasn't written by someone who's likely never been to The Narrows or Idaho. It was written by someone based in Boise, of all places! 
We weren't lucky enough to score reservations at The Narrows the last time we stayed at Shore Lodge so we ended up at the hotel's other restaurant, The Cutwater on Payette Lake. If you miss out on The Narrows, the Cutwater does a 16 oz Double R Ranch New York Strip or 16 oz Double R Ranch Grilled Beef Ribeye dinner. 
KEEP READING: 10 Of Boise's Most Splurge-Worthy, Expensive Steaks
For this list, we checked the menus at some of Boise's top-rated steakhouses and fine dining establishments and picked the MOST expensive steak from each. If we didn't do it that way, this list would probably be dominated by Chandlers which six different steaks costing $70 or more on their regular menu! (We also didn't include steaks big enough for two.)
15 Most Expensive Foods at Idaho's Priciest Restaurant
According to Love Food, Chandlers in Downtown Boise is the most expensive restaurant in Boise. These are the 15 most expensive items on the menu. (Not including items listed as Market Price.)
McCall's Most Expensive Home Has Two Tremendous Private Beaches
Built in 2002, this incredible home is located on the east arm of Payette Lake (the side with the dirt road.) It costs nearly double the price of the second most expensive home on the market in August 2022.