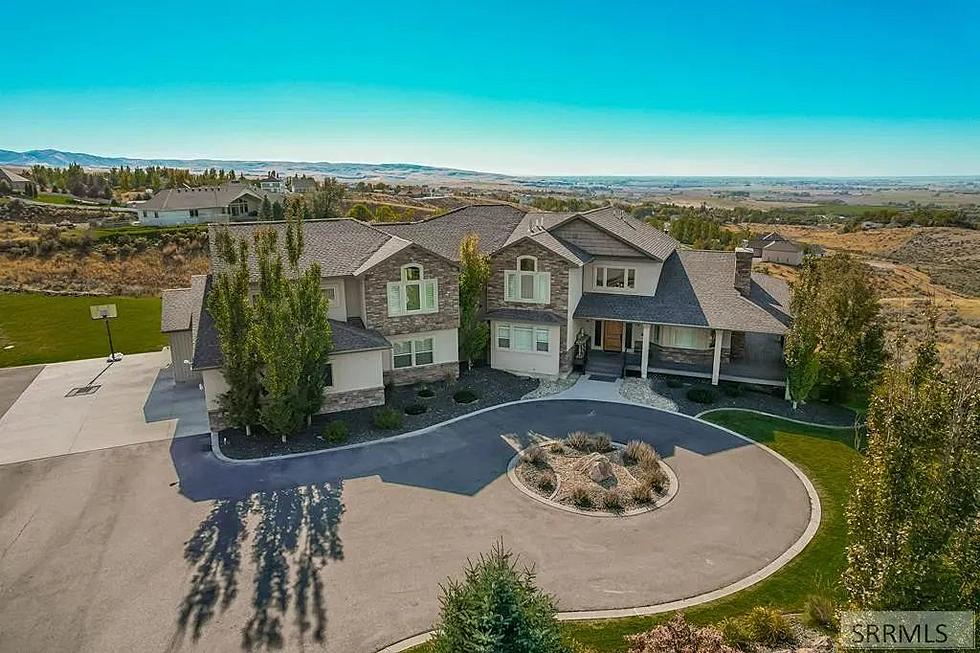 Stunning $1.5 Million Idaho Home Has an Incredible Secret Playroom
Anderson Hicks Group/Keller Williams Realty East Idaho
Spend enough time Zillow surfing and you'll quickly realize that sometimes bookshelves, floorboards and even some doors aren't what they seem! That's certainly the case when it comes to an extraordinary $1.5 million home for sale in Eastern Idaho. 
Over the years, we've stumbled across things like mini-bars hiding in closets, full pantries hiding behind what looks to be a regular kitchen cabinet and floorboards that lift up to reveal spiral wine cellars. At this luxury home in Idaho Falls, the incredibly cool hidden room is hiding behind what we assumed to be a laundry chute. 
We initially stumbled across the $1,475,000 home at 5590 E Canyonwood Circle while searching for Idaho luxury homes with their own theater rooms. Not only did this one fit the description, but it also had a unique feature that many other home theaters don't. The room has a little stage in front of the screen that looks big enough for a few musicians to use for a performance. Perhaps they already have! It looks like there is a guitar in the corner of the stage. 
While the theater room may not be one of the most creative we've seen, it did pique our interest enough to keep looking through other photos of the home and we found some other cool things like a suspended swing in a little girl's room, rec room with a ping pong table and basketball game, fitness room and some whimsical murals on the home's lower level. Those murals tipped us off that this home may have a secret to hide! 
Eventually, we found it! Squeeze through the door of the built-in playhouse and you'll discover a hidden, jungle-themed room with its own slide and hand swing. It's impossible to describe how truly cool it is in words, so we put together a little tour of the home to show you this super cool feature that we could've never dreamed of ourselves. 
$1.5 Million Idaho Home Has an Incredible Secret Playroom
Doors, floorboards and bookshelves aren't always what they seem! In the case of this Idaho luxury home, it's the laundry chute that isn't what it appears to be from the outside!
KEEP RADING: Remarkable $3.5 Million Idaho Home Has a Private Go-Kart Track That Will Make Your Jaw Drop
We've never wanted to move to Parma so badly! We're not sure why you'd ever leave if this was your home.
LOOK: This Incredible $28.5M McCall Home is the Most Expensive Home for Sale in Idaho
As of May 2022, this home is the most expensive one listed in Idaho!