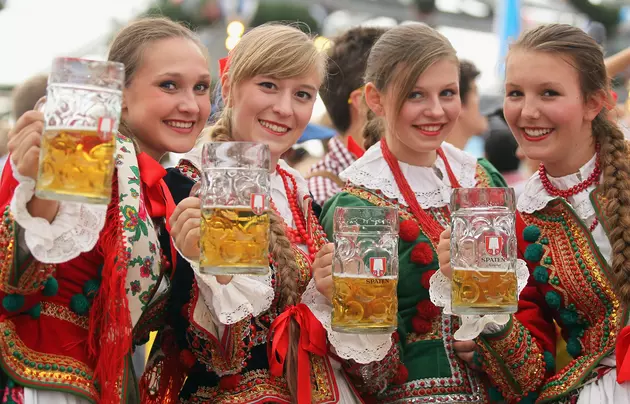 Rising COVID-19 Cases Lead to Cancellation of One Downtown Boise's Favorite Fall Festivals
Getty Images
We're not cool enough to use phrases like "hot vax summer" in conversation, but the TikTok generation started throwing it around like crazy when the CDC initially said that in many situations, fully vaccinated people didn't need to wear masks anymore. 
When they issued that guidance in May, it seemed like a giant step forward in the battle against COVID-19 and people started looking forward toward summer and fall events like concerts, festivals and road races. That's why the arrival of the Delta variant, the explosion in case numbers in Idaho and the CDC now reversing that guidance feels like such a giant punch in the gut. We're emotionally depleted at this point. It feels like the Fall 2021 is going to suck as much as Fall 2020. That's partially because events are being canceled right and left...again.
The latest event to cancel due to post a cancellation notice is the Old Boise Oktoberfest, originally scheduled for September 18. They made the announcement on their Facebook page on Tuesday morning, explaining that given the nature of their event that attracts hundreds of beer lovers to a blocked off Sixth Street they feel the most responsible thing to do is cancel the event. Organizers do not want to be responsible for more cases that could add to the situation at already overwhelmed area hospitals.
Listen to Michelle Heart mornings on 107.9 LITE-FM and download the free LITE-FM app.
Old Boise Oktoberfest was already struggling to find parking options for attendees due to construction in Downtown Boise, including the construction next to the event at Sixth and Grove. Ticket holders will be refunded in 5-9 business days.
The announcement comes on the heels of the cancellation of the Hyde Park Street Fair, in-person race for St. Luke's FitOne and the Saint Alphonsus Festival of Trees.
13 Boise Businesses That Nailed It With Hilarious Signs
15 Things Boise Absolutely Does NOT Need More Of
15 Hilarious Yelp Reviews of Boise Beaches, Parks and Trails
Negative or positive, some of the reviews of Boise's favorite outdoor places to relax will actually make you laugh out loud.