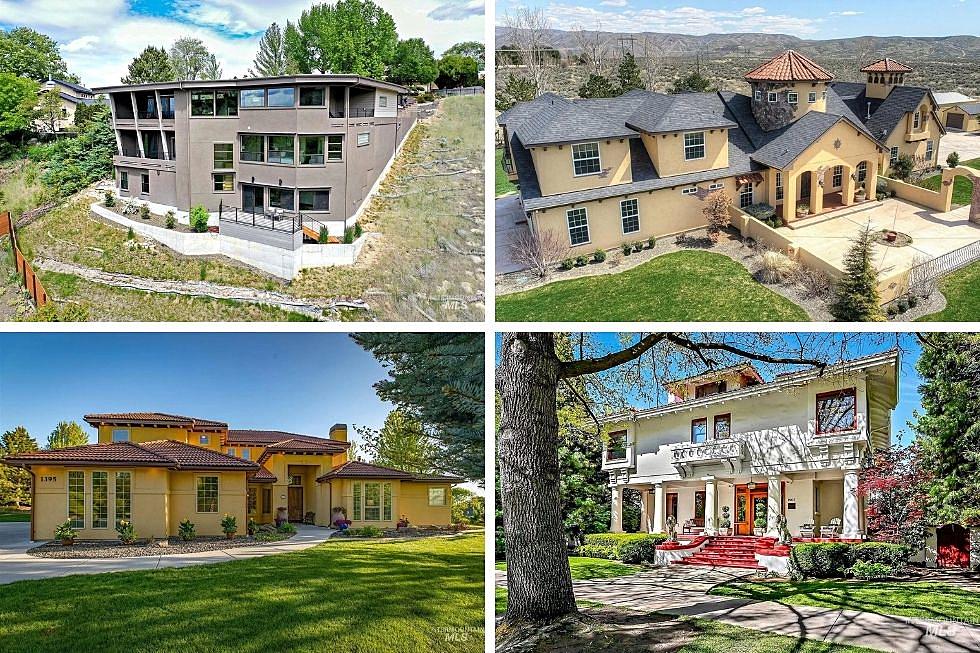 Peek Inside the 15 Most Expensive Homes On the Market in Boise
Images via Zillow
When it comes to looking around luxury homes, there are two types of people.
There are people like my best friend who will walk right into an open house knowing there's no way she could afford the home. Then there's people like me who are far too shy to do something like that, but will I surf Zillow to look at them? Heck yes.
It's fun to do, right? In the event that you hit the lottery, it's always cool to have some ideas in mind for your dream home. It could be one of these homes or you could just borrow some ideas from them as you sit with the architect designing your dream home.
It's also fascinating to go back through the property history on Realtor.com to see how the price of the property has changed over the years. For example, the house on N Mount Shadow Ln? The lot itself sold for $249,000 in 2013. It took another five years for the luxury home on that land to be built. When it hit the market again in March of 2021, the price was a whopping $3.5 million. The sellers have dropped the price twice since it was originally listed.
Listen to Michelle Heart mornings on 107.9 LITE-FM and download the free LITE-FM app.
That infamous "Lion House" in the North End? It's 110 years old and last sold for $1,490,000 in 2014. This time around? The sellers hoped to get $2.7 million for it, but have dropped the price slightly since it was listed in May.
So what does all of that wealth get you? Take a look around the 15 most expensive homes on the market this week!
Tour the 15 Most Expensive Homes For Sale in Boise
During the week beginning June 28, 2021 these were the 15 most expensive homes on the market in Boise.
Five Refreshing Boise Area Private Pools You Can Rent By the Hour
No pool? No problem! Swimply allows you to rent private pools in the Boise area!