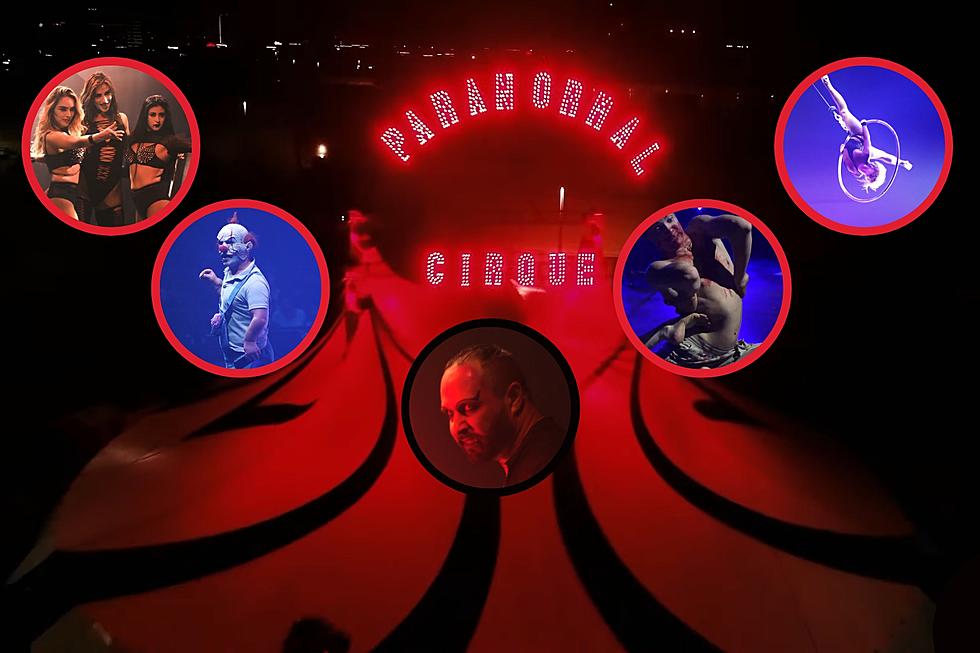 Chilling Circus Will Terrify The People Of Boise Next Month
YouTube/Paranormal Cirque, Facebook/Paranormal Cirque, Canva
As kids, we used to get very excited about the circus coming to town. At some point, though, the circus lost its luster. Was it because of how we heard animals were being treated? Did we find other things that we enjoyed more? Any Las Vegas trip is only complete by attending a Cirque Du Soliel show, which has become the ultimate in modern-day circus entertainment.
The Cirque-style show is not about animals but the astonishing things humans can do. It could be the show of strength that it takes to be an aerialist or to lift multiple people. It could be the death-defying act of riding motorcycles at high speeds inside a sphere. Whatever the stunt, these shows bring excitement for all ages.
Where and When is Paranormal Cirque going to be in Boise?
Next month, a different kind of cirque-style show comes to the Treasure Valley. Paranormal Cirque will be outside Boise Town Square from May 11th to May 14th.
Paranormal Cirque is a concept from Cirque Italia, a company that puts on traveling cirque-style shows nationwide. Their other shows include a water circus and a Nitro Extreme Motor Stunt show.
What is Paranormal Cirque?
You may ask, "Is Paranormal Cirque a circus or a haunted house?" The answer is yes! As you enter the circus tent, you go through a haunted house to get to your seats. Once seated, you get a horror-themed variety show. The show is rated R and not for those under 17.
Paranormal Cirque is a two-hour show with a 15-minute intermission. Depending on how close to the action you want to be, you'll pay between $15-$55. There are easy-to-find $5 off coupon codes online. Scroll through the pictures below to see what to expect and if Paranormal Cirque is the date night for you!
Chilling Circus Will Terrify The People Of Boise Next Month
A very different kind of cirque-style show will be under the big top in Boise in May. Should you be afraid of what you'll see?
The Ominous Reason Why This Hotel Is The Most Haunted in Idaho
Would you stay at the most haunted hotel in all of Idaho if you knew what it used to be?