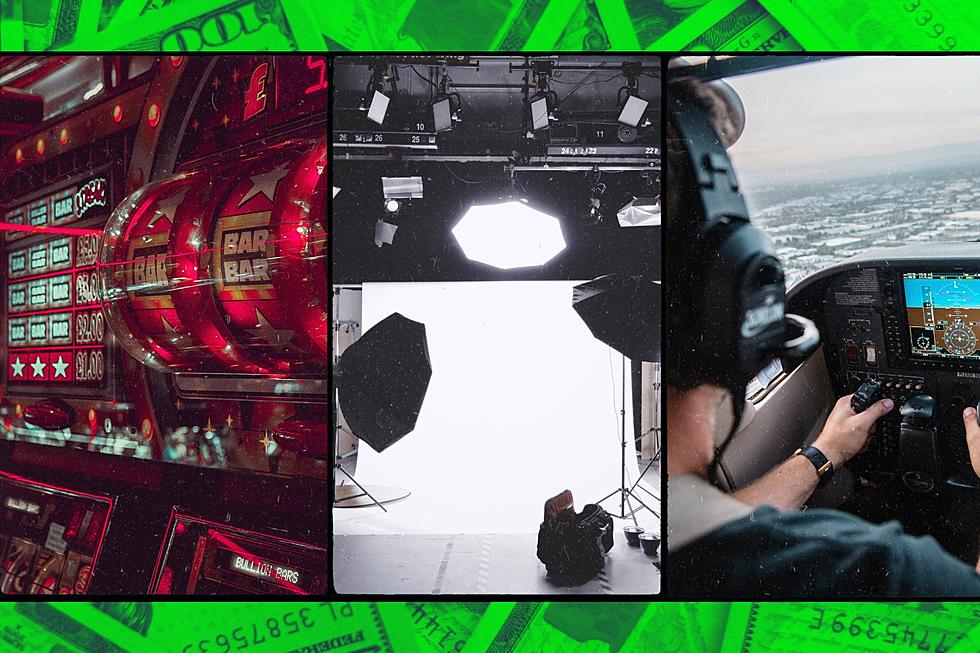 10 Idaho Jobs That Don't Require A College Degree & Pay At Least $70k/Year
Photos by Giorgio Trovato/Carl Raw/Alexander Dummer/Kristopher Allison on Unsplash
The cost of living these days is no joke and it doesn't look like anything will be getting cheaper any time soon. For some people, getting out into the workforce immediately out of high school is the priority and in the Treasure Valley, there are plenty of opportunities to make a solid income.
Stats Reveal Graduating College Isn't Always Guaranteed
According to the Idaho State Board of Education, "41% (1,145 out of 2,766) of total first-time, full-time bachelor's degree-seeking students at BSU graduated with a bachelor's degree within four years." Only the University of Idaho has a higher rate among Idaho's colleges with 43% of first-time, full-time students able to get their degree within four years.
A student out of high who is considering going to college may encounter various challenges along the way that make it difficult to finish in time. Oftentimes, students might end up dropping out and get stuck with the college debt they accumulated... and, no degree to show for it.
For some, working their way up is the best way to go, and earning a solid income out of the gate is totally possible. Let's take a look at some of the top jobs in Idaho that don't require a college degree according to the Idaho Department of Labor.
We filtered out only the jobs that pay at least $70,000 a year. Let's get right to it...
10 Idaho Jobs That Don't Need A College Degree & Pay At Least $70k/Year
If you have a college degree and are simply looking to get into a career that is in demand, we got you covered. Looking at the statistics from the Idaho Department of Labor, we were able to determine the prospective growth of the jobs in demand and they all pay at least $50,000 a year. Let's take a look...
20 Top In-Demand Jobs in Idaho That Pay At Least $50k/Year
7 Boise Jobs That Will Pay You $250k A Year
Whether you're looking to make a career change or strive for one of these jobs someday, here's a look at Boise-area jobs that are paying at least $250,000 a year.