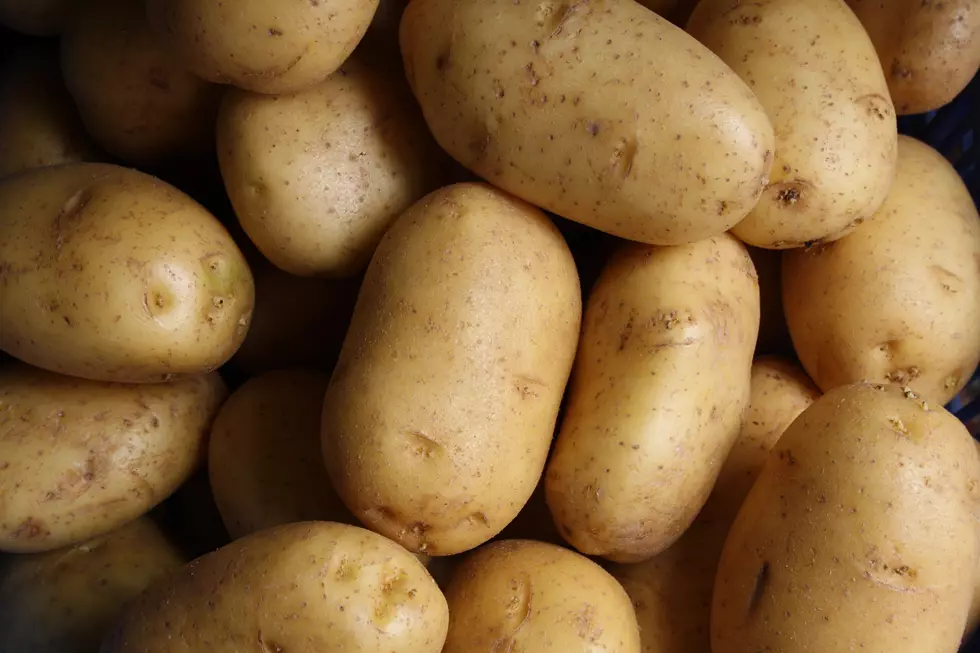 Did You Know Idaho Potatoes Are Winning Awards Across the Country?
Photo by Lars Blankers on Unsplash
Finally! I love hearing about our Idaho potatoes from other states.
I mean, personally I can't take any credit for that because I'm no farmer... but it still makes me really happy to be from a state that provides so much for the rest of the country. And if you didn't know, we provide a lot more than just potatoes — keep scrolling for a list of all the things Idaho farmers bring to the table.
Lately, even just this week (and last week) I've heard about Idaho potatoes being featured at a bunch of fairs across the country because they're winning awards for being the BEST fair food! We're talking massive russet potatoes with layered bacon, brisket, pulled pork, mac and cheese, sour cream, butter etc. There are probably A LOT of different "potato creations" being featured at these fairs.
And there's even a recent article by Tasting Table that says, "Idaho is known for its potatoes for good reason — it produces the most of any state in the U.S., according to the Agriculture Marketing Resource Center. The Idaho State Department of Agriculture reports that the state cultivates one-third of the potatoes grown in the United States on more than 300,000 acres."
They go on to mention that Idaho farmers grow more than 30 kinds of potatoes, and that the "next time you put a dollop of sour cream on your baked potato or dip your fry in ketchup, the odds are pretty good the vegetable came from Idaho."
Keep scrolling for a list of Idaho Agriculture and Potato Facts that will blow your mind! 👇
These Idaho Agriculture Facts Will Blow Your Mind
8 Awesome Ways to Use Potatoes for Your Game Day Snacks
10 Potato Facts You Probably Didn't Know
Idaho produces more potatoes than any other state. That may not be a surprise but did you know on average in one year is is over a billion dollars in revenue for the state?! That is a lot of potatoes. How much do we really know about these potatoes that have helped make our great state what it is today?