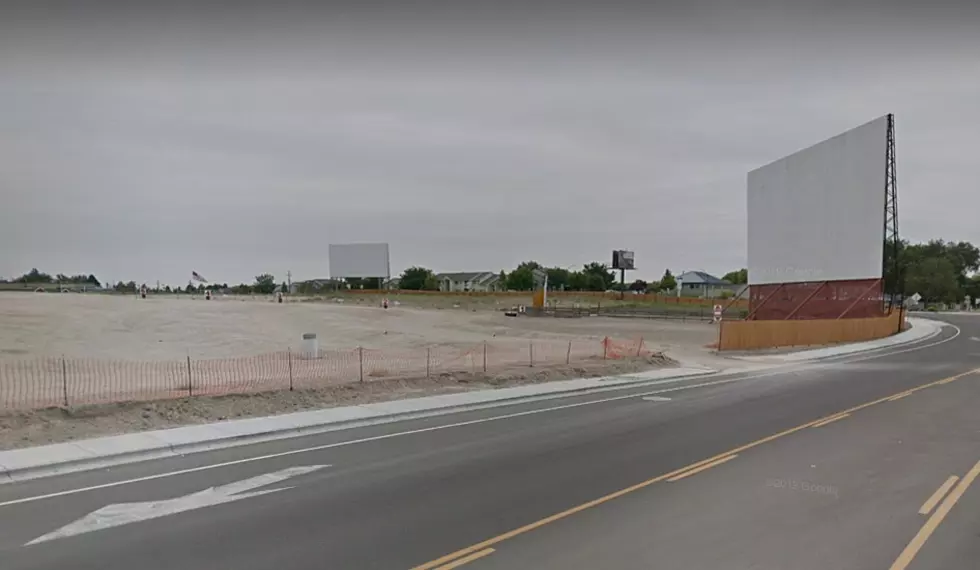 Caldwell's Drive-In Announces 2021 Opening Date
Image via Google Maps
The Treasure Valley's drive-in movie season is starting one week earlier than originally anticipated! Caldwell's Terrace Drive-In's Facebook page came roaring back to life over the weekend and announced their opening date! 
Drive-In Movie season at the Terrace Drive-In will begin this Friday, April 2 with Godzilla vs Kong and Wonder Woman 1984. Godzilla vs Kong is Feature #1 this week and will begin at 8:30 p.m. Wonder Woman 1984 will follow at 10:40.
While Edwards theaters in the Treasure Valley will reopen this week, some folks are still uneasy about sitting in a theater with folks from outside of their households. That's why the open air, naturally socially distant drive-in theaters are expecting some pretty good sized crowds again in 2021, so make sure that you plan to get there early. Terrace Drive-In's box office will open Friday at 7:30 p.m.
Ticket pries for the Terrace Drive-In at 4011 Lake Avenue in Caldwell are as follows. The theater accepts both cash and card for payment:
Adults: $8
Seniors: $7
Kids 3-11: $3
One of the things we really love about the Terrace Drive-In is that Mr. Crofts is open to rental opportunities for things like high school graduations and other community events still seeking large outdoor venues. If you have one of those events, you can reach out and plan with him at 818-378-3397.
Listen to Michelle Heart mornings on 107.9 LITE-FM and download the free LITE-FM app. 
We're really lucky that we still have two that open every year! Parma Motor-Vu in Parma recently announced their opening date for 2021 will be April 9. You can find more on their listings for opening weekend HERE. 
Through the Treasure Valley's history there have been at least 11 different drive-ins in our area including four in Boise, two in Meridian, two in Nampa, two in Caldwell and one in Parma. Of those 11, only Terrace Drive-In and Parma Motor-Vu have stood the test of time.
CHECK IT OUT: The Best Movie Character Names of the 1980s