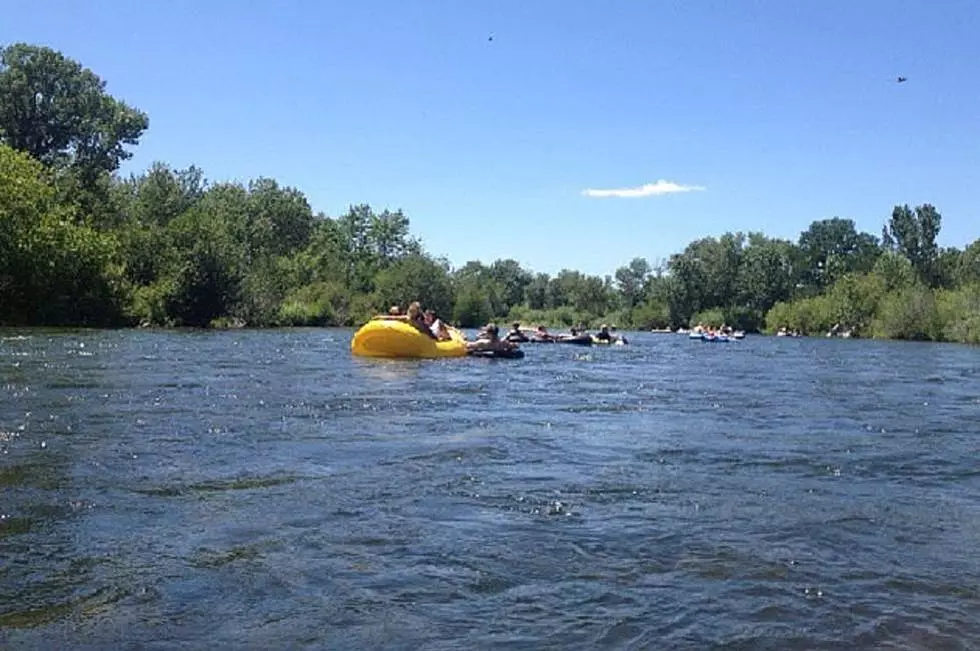 Boise Celebrates Exciting Boise River Float Season Beginning This Week
Michelle Heart, Townsquare Media
Early this Spring, there was speculation that Float Season would come very late this year. With the record amount of mountain snowfall and flooding all over the Treasure Valley, some even wondered if this year's float season would happen at all.
The snow on Bogus Basin melts and becomes the water we float in each year in the Boise River. The average annual snowfall is 154 inches, but the 2022-23 ski season saw 307 inches of snow with more than 30 extra snow days than usual. That, coupled with the record rainfall we've seen in the Treasure Valley this Spring, has kept the Boise River high and dangerously fast.
Walking the Boise Greenbelt over the last few days, we've noticed a considerable drop in depth, and the flooding has completely subsided, making way for today's announcement from Float The Boise River. This group organizes float season and is a partnership between the City of Boise and Ada County.
Opening day for the 2023 Boise River Float Season will be tomorrow, Thursday, June 29. The six miles of floatable river is between Barber Park and Ann Morrison Park. You can park at Barber, float to Ann Morrison, and take the shuttle back to your car. The typical float time is between two and three hours.
Some Boise River basics that you should know: Everyone floating in the river should be wearing a life jacket, although it is only required for those ages 14 and under. There are three Class II rapids along the way, so you must stay aware. While you may see others drinking, alcoholic beverages are illegal while floating.
Floating the river is free, but there are costs if you want to rent a raft, park at Barber Park, or take the shuttle. Parking is typically $7, and the shuttle is $3.
15 Totally Free Boise Area Splash Pads Where Kids Can Beat the Heat
Looking for a fun place to take the kids once the weather warms up? Here's a comprehensive guide to splash pads in Boise and the surrounding areas!