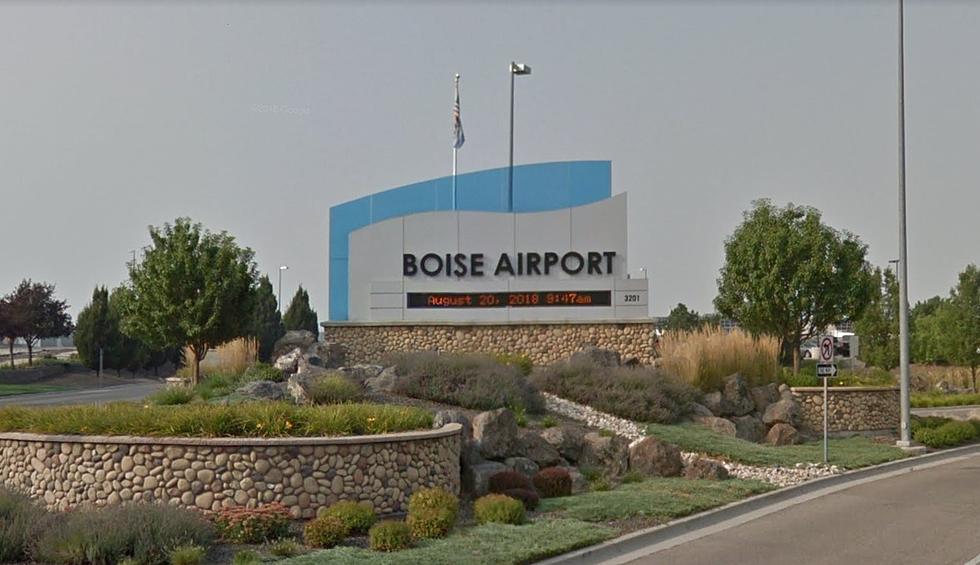 Boise Airport To Make Additions as "Medium Hub"
Boise Airport via Google
Just a week ago, we shared with you a very hopeful list of upgrade suggestions for the Boise Airport. Of course, we didn't just pull these out of thin air. Recently, increased traffic to and from the Boise Airport has called for an upgrade in the "status" of our beloved airport. Now, Boise is classified as a "Medium Hub" and such a classification requires certain amenities. Some of these, the Boise Airport now needs to add.
Miss out on OUR list of suggested upgrades? Check those out below:
Five Upgrades that Boise's Airport Needs Immediately
Yes, we love our amazingly clean and quick Boise Airport but that doesn't mean that we don't have some ideas on how to take it to the next level. Can you think of any better upgrades than these?
While our suggestions didn't make the list of upgrades (yet), two new amenities have indeed been added. 
First, is a Lactation Room which will be a full space dedicated to nursing. Everything from a sink for handwashing, a changing station, and a chair for mothers who need to nurse will be in this lactation room.
A pet restroom will also be added which will give owners of service animals a place to relieve themselves. There will be a hose to wash away excrement, fake grass, and free bags for waste.
By the way, if you're a lover of airports like we are, just 20-minutes away from the Boise Airport is an airport much smaller in size, but that actually has a restaurant open to the public! Take a walk up the stairs to the restaurant which overlooks the runway of the Nampa Airport and watch some planes land right before your eyes while you enjoy your bacon and eggs!
The Amazing Views and Eats at The Tower Grill
The Tower Grill in Nampa offers an amazing menu right on an airport runway. Watch planes come and go as you enjoy a filling breakfast, lunch, or beer!
10 Flights Out Of Boise for Under $100
We all know that Boise, Idaho is one of the greatest cities in the country to live in. The secret is out and thousands are moving here. But even those of us who LOVE this city need a little time away and these cheap flights out of the Boise Airport could make your next vacation much more affordable!