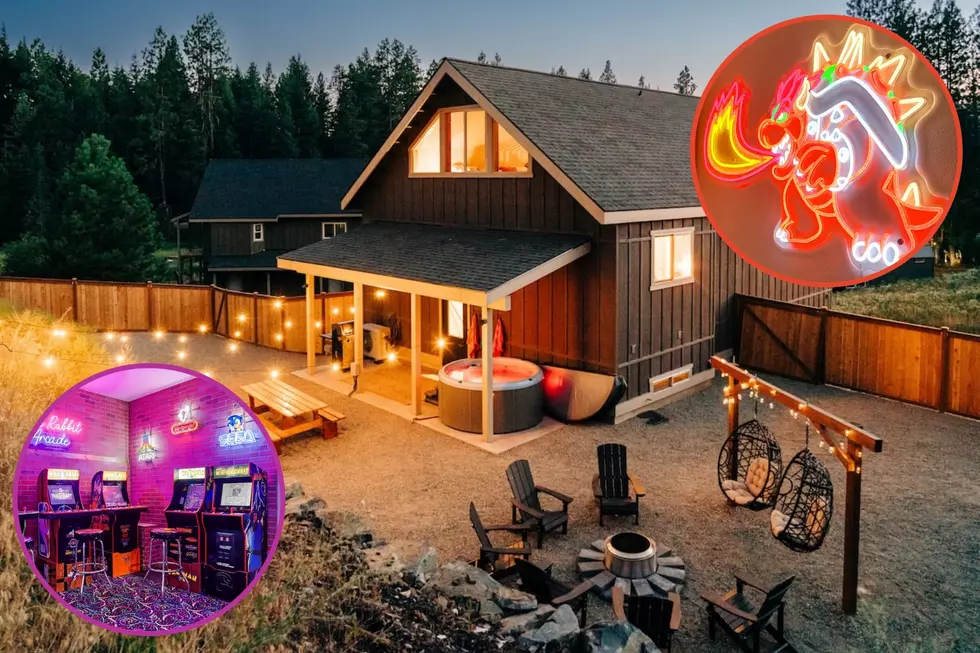 7 Insane Homes That Are Filled With Arcade Games In and Around Idaho
Airbnb
A few months ago, we stumbled across an amazing Idaho dome cabin with an indoor zipline and 6 XBOXs.
And Brad, one of the station's Facebook fans had us cracking up when he said "Lost me at Xbox's. Should have been PlayStations! 😜" Honestly? If we were playing favorites with the game consoles, we think they should've been Nintendo 64s!
What we didn't realize while debating which game console would be the most fun to have an overabundance of, is that arcade-themed vacation rentals are actually a thing!  We're talking old-school arcades that would've made the founders of the now-defunct Grinkers Grand Palace proud.
Pac-Man. Galaga. Air Hockey Tables. Pop-A-Shots. These hosts found them all and used them to transform their properties into the ultimate gaming getaways! Interested in upgrading your next vacation rental?
Then you're in luck! There are a surprising number of these themed Airbnbs in our region. We dug through the travel site to find the coolest arcade Airbnb in Idaho and each of its neighboring states. The rentals we found have us itching to book our next vacation!
Check them out!
Arcade Airbnbs
KEEP READING: Amazing Idaho Dome Cabin Has an Indoor Zipline and 6 XBOXs
Located in Ashton, Idaho this crazy "dome cabin" is an entertainer's paradise!
These 9 Airbnbs Are Close To Boise And Are Absolutely Wild