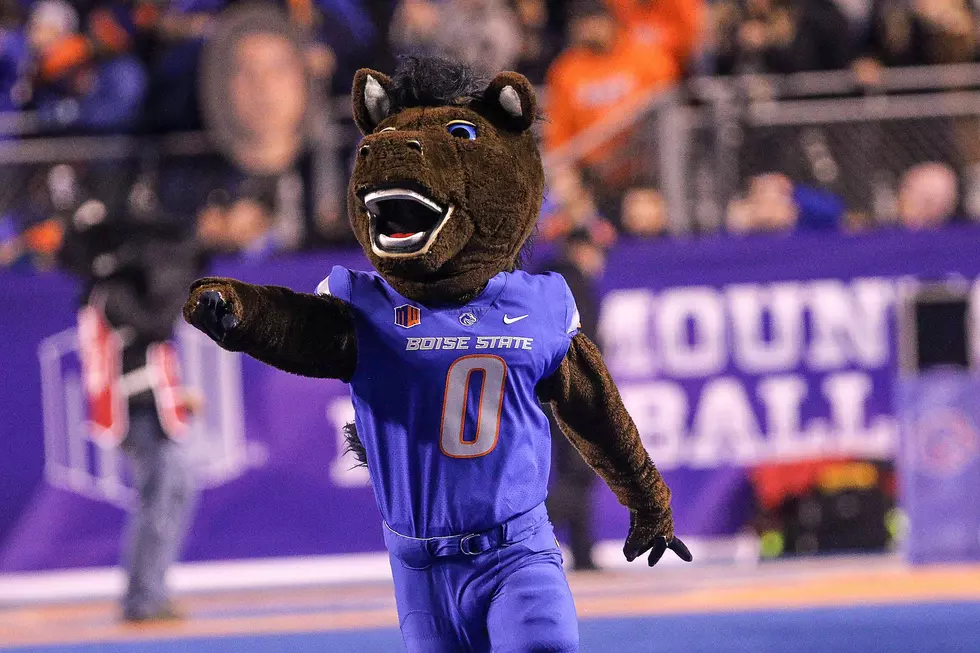 3 Teams Boise State Fans Can Adopt for 2020 Football Season
Loren Orr, Getty Images
After the Big Ten and Pac-12, canceled their 2020 football seasons, the Mountain West followed suit. Boise State might not be playing this fall, but 67 of the 130 Division I Bowl Subdivision teams are. In the Broncos absence, who should we cheer for?
As stressful as it is, there's something exhilarating about watching Boise State defy expectations, climb the polls and constantly be in the conversation for the Group of 5's berth into the New Year's Six Bowls. Quite frankly, we're going to miss that anxiety this year.
Enter your number to get our free mobile app
If you're looking for a team to fill that piece of your heart that died when the Mountain West announced there would be no fall football this year, we've dug up some suggestions for teams free agent Bronco fans can adopt!
UCF
To me this team has always wanted to be Boise State. They put together an impressive 25-game regular season win streak that put them at #62 on the list of longest streaks from 1869-2020. Pitt snapped that streak early in the 2019 season and when Cincinnati handed them their second regular season loss, they're hopes of making a New Year's Six Bowl last year evaporated. Bronco fans can sympathize. We sit at #16 on that list, with a 35 game win streak that was broken by Nevada in 2010.
You remember the game, right? #3 Boise State had a chance to win the game with two seconds on the clock. Kyle Brotzman, usually one of the most consistent players on the team, misses a 26-yard field goal and the game goes in to overtime...where Brotzman had a chance to redeem himself by making an easy 29-yard field goal. Except...he missed...AGAIN. Thus shattering the Bronco's dreams of finally making it into the BCS National Championship game.
With such similar stories, we could get behind the Knights...even if they were a thorn in our "Group of Five" side for the last few seasons.
Oklahoma
This is a pick by Mountain West Wire. They feel like the Sooners are a good fit for Boise State fans because we've won three of the four Mountain West Championship title games that we've played in but have only been to one New Year's Six bowl since joining the conference. The Sooners have been in the College Football playoffs three times, but never made it to the big game. Jeremy Mauss, who wrote the MWCwire article, feels like both teams are just trying to get over the hump.
This one's a little tougher to get behind, but if you do choose to cheer for the Sooners don't let your adopted brethren forget this. Never let them forget this.
Missouri
Honestly, I hate every everything about the SEC...but I think that hatred comes not from being a Boise State fan, but an Ohio State Fan. If you're going to pick an SEC team, Missouri's a good choice for Bronco Fans because Eli Drinkwitz is their head coach. He was a big part of our 2014 Fiesta Bowl win when he was part of the Bronco coaching staff.
TACKLE THESE: Check Out the Best Uniforms In Each NFL Team's History