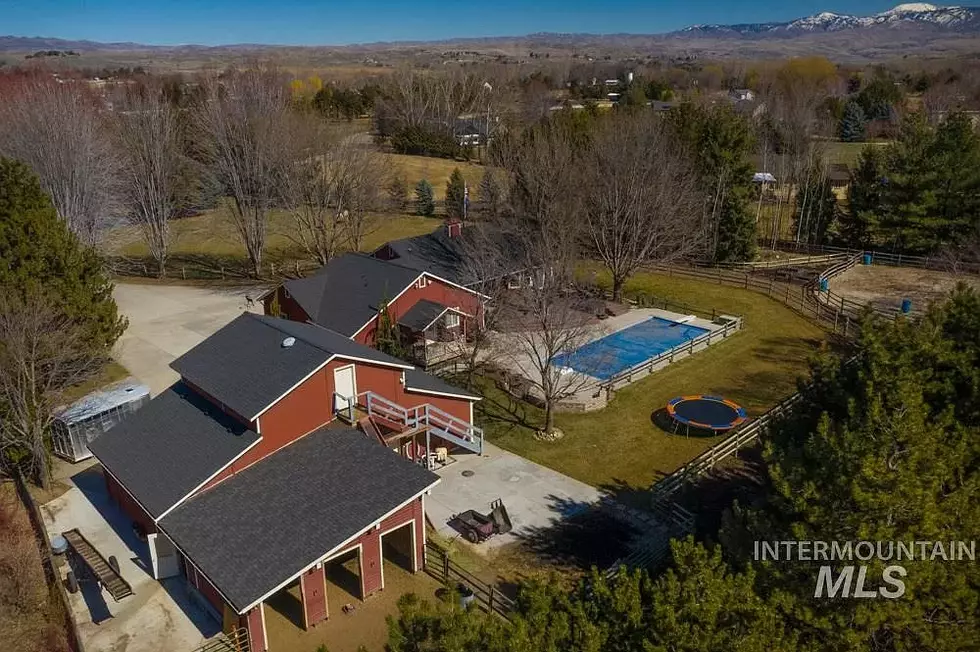 $1.8 Million Eagle Dream Home Has the Ultimate Boise State Man Cave
Image via Zillow
There are Boise State fans. Then there are die hard, bleed blue, I love my Broncos so much that I converted my basement into Albertsons Stadium, Boise State fans. We're going to take a guess that the owners of this property in Eagle probably fall into that second group. 
The dream home at 615 W Rush Ct in Eagle is currently on the market for $1,799,000. We almost missed it while we were Zillow surfing because from the outside it looks kind of unassuming, but when you see a price tag like that you just have to click in, right? The 3,955 square foot home was built in 1992 and looks a little older than some of the other luxury homes we've shared with you but it still has some really cool features!
It's located on 2.32 acres and is being marketed toward families who love and raise horses. It has stables on the property. It's also a shop with electricity to store all of your toys, whether that be a boat, RV or jet ski. The backyard is perfect for summer get togethers: a large heated pool, hot tub and a fire pit. It's got it's own mother-in-law suite too.
...and none of those features are what caught our eye as we clicked through the pictures. What caught our eye was the fact that someone converted the lower-level rec room into their own personal Albertsons Stadium. Seriously. The carpet is the perfect shade of Bronco Blue and a good section of it has been printed to look like Lyle Smith field.
Listen to Michelle Heart mornings on 107.9 LITE-FM and download the free LITE-FM app.
It's really a home that only a Boise State fan could move into! Take a look around and see if it could be YOUR dream home!
$1.8 Million Home Includes the Ultimate Boise State Man Cave
We're Totally Jealous of This Meridian Home With Its Own Backyard Saloon