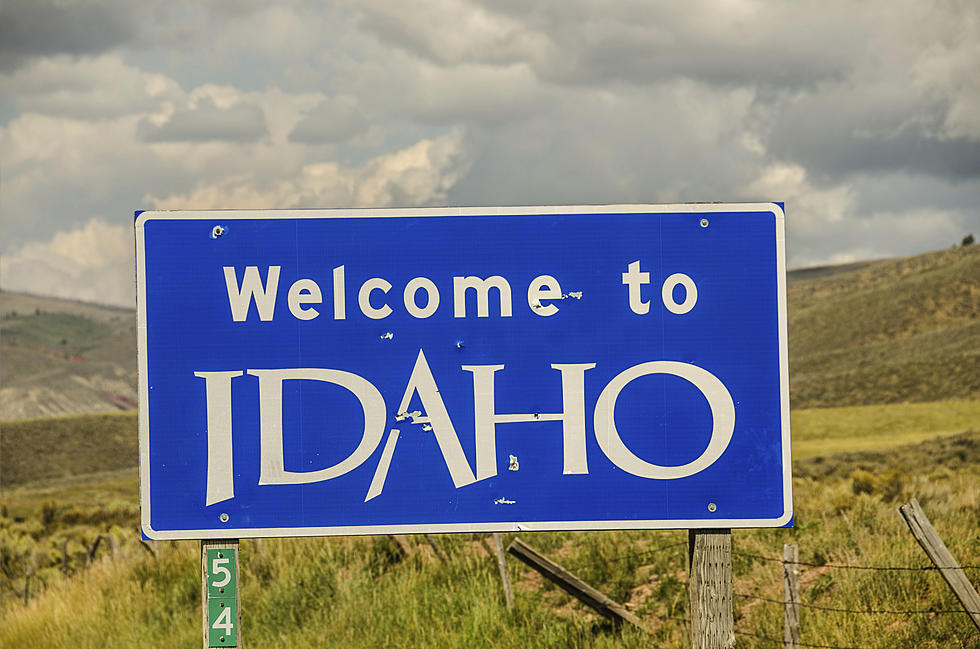 Idaho Town Named One of the Worst Places to Live in America
suesmith2 via Thinkstock
Scroll through social media on any given day and you're bound to find a list ranking the best, worst, rudest, wealthiest cities in Idaho. It almost becomes a fun guessing game to predict what parts of the Gem State are going to show up in the article BEFORE you read it.
Idaho's not that big of a state, so a lot of times it's pretty easy to guess. When you're talking wealthiest, you know there's a good shot it's going to be a town in the Wood River Valley. When you're talking best, a great deal of Idaho's jobs, opportunities and activities are centered in the Treasure Valley, so you'd probably guess Boise or Meridian. 
Other times, these articles (often written by people who can't find Idaho on a map) throw you a curve ball. Rupert's nickname is "Christmas City, USA" and they drop a sugar beet on New Year's Eve. Somehow the cute little town got named the "Rudest City in Idaho." 
Country Living recently published a list of titled "40 of the Prettiest American Towns to Visit During the Winter." Idaho had a city on that list, but it wasn't McCall or any of the other towns that have a ski resort. We were surprised that they picked Nampa. 
America's Worst Towns to Live in Includes a City from Idaho
The latest list to hit the interwebs is an article from 24/7 Wall Street, which looked at factors like poverty rate, home values, income, drug-related deaths and population to find the worst city to call home in every state. They puled that data from the Census Bureau, FBI and CDC. 
Their pick in no way, shape or form reflects how our radio station feels about this town. But according to 24/7 Wall Street's numbers, the worst city to call home in Idaho is…
Blackfoot
These are the numbers that landed Blackfoot in that spot:
Poverty rate: 13.9% (state: 11.4%)

Median home value: $171,700 (state: $266,500*)

Median household income: $51,971 (state: $63,377)

Drug-induced mortality: 18.2 deaths per 100,000 (state: 17.2 per 100,000)

Total population: 12,106
*Home values pulled from the United States Census Bureau's American Community Survey. More current data on Realtor.com shows that the median listing price of a home in Blackfoot is around $390,000 in November 2023.
For what it's worth, people who live in Blackfoot seem to really enjoy it. Niche.com allows people to leave a one to five-star rating for places that they've called home. About 53% of the reviews for Blackfoot say the town is an "excellent" or "very good" place to call home. Reviewers praise the small-town feel and quiet neighborhoods. They say their neighbors are friendly and the community is close-knit.  The biggest complaint? The lack of nightlife and things for younger folks to do. Overall the city has earned a B rating on Niche, so it can't be all that bad!
Fun fact? It's home to one of those "Only in Idaho" tourist attractions - the Idaho Potato Museum. The museum walks guests through the state's history in the potato industry and sells potato cookbooks and other potato-themed swag. It has its own Potato Station cafe. 
KEEP READING: 15 Strange and Fascinating Roadside Oddities You'll Find in Idaho
Planning an Idaho road trip? Keep an eye out for these weird things!
Gallery Credit: Michelle Heart
15 More Small Town Idaho Restaurants That Are Worth the Drive
Last fall, we
put together a list
of 15 small town restaurants and hidden gems that are worth making the trip to as you explore the great state of Idaho! We're not surprised that you told us that some of your favorites didn't make that list, so we put together a part two!
Gallery Credit: Michelle Heart
Idaho's 10 Worst Small Towns
This list does NOT reflect the opinion of our radio station. It was built by RoadSnacks. According to
RoadSnacks,
these are the worst small towns in Idaho in 2022. Their rankings were based on census data for population density, unemployment, housing costs, income, education and FBI crime data.
Gallery Credit: Michelle Heart