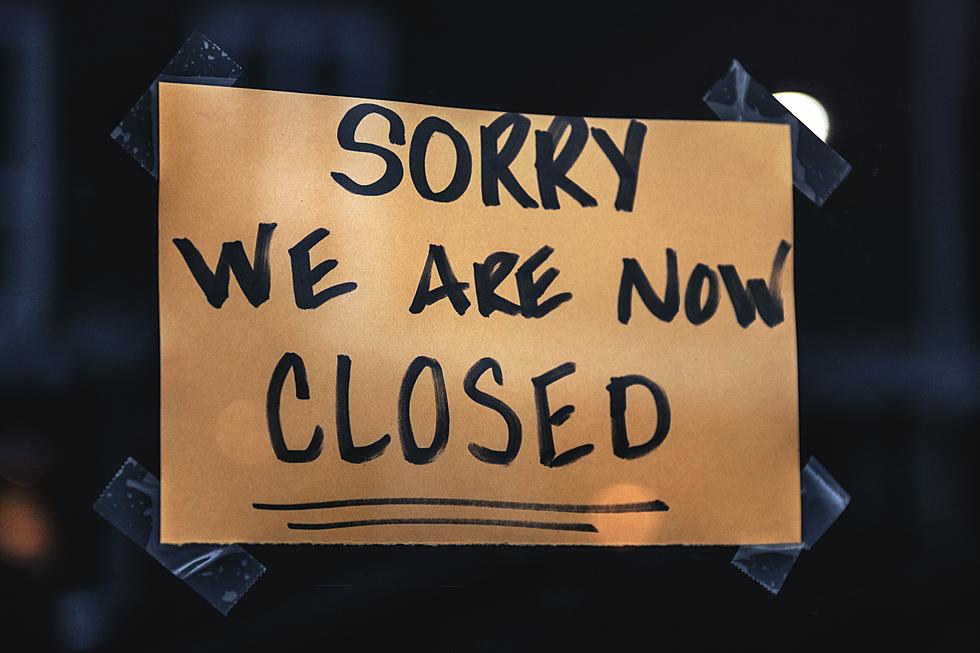 Three More Boise Businesses Say They'll Close For Good Before the End of 2023
Photo by Tim Mossholder on Unsplash
A few weeks ago, we shared a list of nearly 30 Boise area businesses that have closed since January 1, 2023. Since that list was published, we've learned that another handful of businesses have joined that list or will be joining the list before the end of this year. 
Spokey Joe's
We were so excited when this bicycle shop opened on Apple Street late in 2018. At the time, we were literally the store's neighbors. We could always count on them to have just the accessory we needed or for a tune-up to get our cruiser working right. It looks like the neighborhood will be looking for a new bike shop soon. Spokey Joe's shared on Facebook on October 1 that they would be closing permanently and liquidation sales are underway. The post says that their service department will stay open through Thanksgiving. Our friends at BoiseDev report that the last day for retail sales is December 1. The store is closing due to a rise the price to renew their lease. 
Frondescence
Maybe it's proximity, but for some reason, people seem to think that Boise's a little sister to cities like Portland or Seattle. Maybe that's because we have a pretty cool art and entertainment scene, but some things that are popular in the Pacific Northwest don't catch on in Boise. Vegan restaurants are a good example. There was a lot of buzz about Alchemist Plant Pub before it opened, but the concept only lasted five months. 
Frondescence, another vegan restaurant, opened on 10th Street a few weeks before Alchemist. It wasn't just a vegan restaurant, it offered people plant-based foods late a night on weekends. On September 1, the owner made an Instagram post saying they'd be cutting back their hours because the business wasn't making enough to pay their employees and he would be handling lunch and dinner service himself. It wasn't sustainable and the business closed for good. While replying to a patron about the closure, the owner said "I should've moved to a bigger city to do this like San Diego or Portland. Boise just isn't ready for what I have to offer."
The Pulse Running and Fitness Shop
Talk about a business owner who is so incredibly loved. Holly at The Pulse has been a bright light in the Boise Running community for 15 years. Not many people knew that she lost a close friend, her mom and her mother-in-law in a relatively short time. Like so many distance runners do, she put on a brave face and tried to soldier through the grief and stress like everything was fine. In a Facebook post announcing the store's impending closure, she shared that it's just become too much and she needs to embark on a new path that's healthier and happier for her. The farewell note apologized to anyone who felt let down by the decision. We don't think she owes anyone an apology for taking care of herself! 
The Pulse hasn't shared an official closing date, just saying that it was coming within the next couple of weeks. Liquidation sales are happening now. She does plan to continue the races the store founded like the Pulse Endurance Runs and Bogus 50/50. 
Rite-Aid
As we previously reported, the pharmacy company has filed for bankruptcy and has already closed two locations in Meridian. They plan to close one on Overland in Boise too. For more, read that previous report here. 
KEEP READING: 30 Other Boise Area Businesses That Closed in 2023
Each year we put together a running list of businesses that have closed in the Treasure Valley. This is the 2023 list. Did we miss one? Send us your tips
HERE.
Gallery Credit: Michelle Heart
LOOK: Which Stores Are Closed or Open on Thanksgiving 2023?
Here's an early look at which retailers are opting out of Thanksgiving shopping this year and which ones will be excited to welcome you on Turkey Day!
Gallery Credit: Michelle Heart
20 Restaurants Boise Misses the Most
All we have now are delicious memories!
Gallery Credit: Michelle Heart