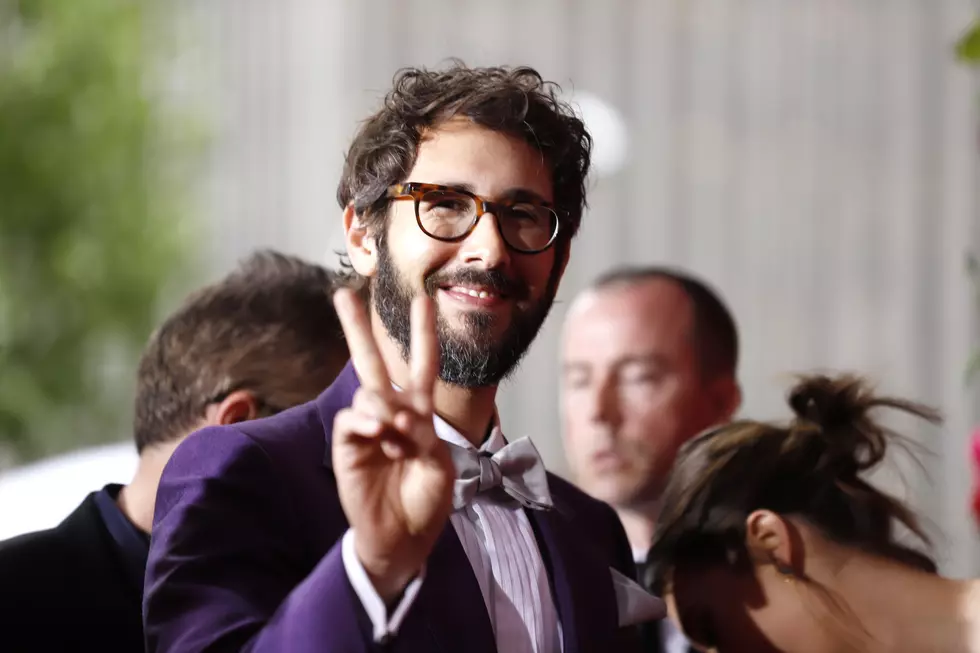 Summer Concert Season Heats Up; Groban, American Authors Headed to Boise
Getty Images for Tony Awards Pro
The groundhog is fired.  Forgive us, but we're over living in a snow globe after a promise of "early spring." We'll just sit here, close our eyes and dream of summer concert season!
Josh Groban at Outlaw Field
Admit it, you're a sucker for Josh Groban.  You can deny it all you want but when the chorus of "You Raise Me Up" hits, you can't help but belt it out along with him.  During the Christmas season, there's something about his song "Believe" from Polar Express that gets you choked up...every...single...time. Plus, you secretly loved it when he crooned the pop culture phenomenon that is "Baby Shark" alongside James Corden. If you missed his last visit to the Treasure Valley in 2013, don't make the same mistake this time! Josh Groban is coming back to the Treasure Valley on Friday, August 30!
Show: Josh Groban "Bridges" Tour
When:  7:30 p.m., Friday, August 30th 2019
Where: Outlaw Field at the Idaho Botanical Garden, 2355 Old Penitentiary Road, Boise, 83712
Tickets: Idaho Botanical Garden members have access to special pre-sale tickets and discounted tickets ranging from $70-199 beginning Tuesday, February 12 at 10 a.m..  General public sale begins Friday, February 15 at 10 a.m. Tickets range $75-204. They can be purchased online through Ticketmaster or via phone through the Taco Bell Arena Box Office at 208-426-1766. If any tickets remain, they'll be available the day of the show at the venue.
O.A.R. with American Authors and Rozzi at Knitting Factory
Admittedly, I was in tears and shaking when the Knitting Factory announced this show.  American Authors are awesome and we love "Best Day of my Life," but I have worshiped the band they're opening for the better part of fourteen years. O.A.R hasn't headlined in Boise since 2002 back when the Knit was the Big Easy (they did open for Train at the Ford Idaho Center Amphitheater in 2017) and every time I've had the opportunity to ask them to consider coming here to do a full set, I've seized the day and blurted it out. I'm talking as recently as last week when they were asking fans on Instagram to help them route their tour...yes, I'm that girl.  The tour supports their upcoming album The Mighty.
Show: O.A.R. "The Mighty" tour with special guests American Authors, Rozzi
When:  Doors 6 p.m., Concert 7 p.m., Saturday, August 10, 2019
Where: Knitting Factory, 416 S 9th Street, Boise, 83702
Tickets: O.A.R fans who pre-ordered The Mighty will have first access to tickets Wednesday, February 13 at 10 a.m. MT. Mailing list fans will follow Thursday, February 14 at 10 a.m. MT. General public sale begins Friday, February 15 at 10 a.m. MT. Tickets range $45 for GA, $100 for Platinum Skybox & Reserved Balcony. They can be purchased at The Record Exchange, by phone at 866-468-7624 or online through TicketWeb and the Knitting Factory.