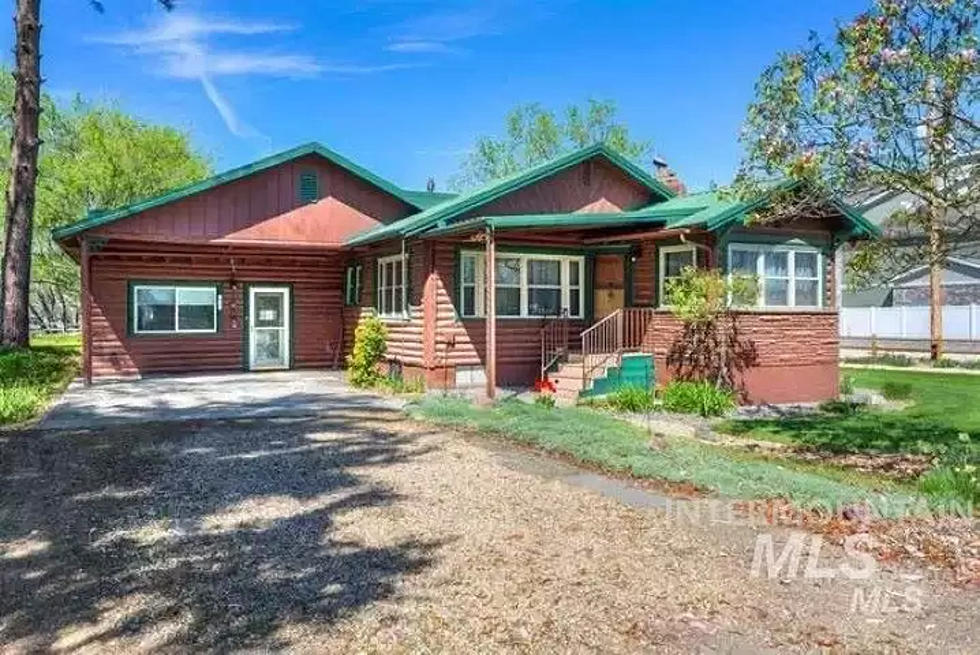 Remember That $30K Nampa Log Cabin For Sale? It's More Legendary Than It Looks
Jennifer Coughlin-Jones/Epic Realty
Sometimes the internet can be a very weird and wonderful place! Last week, we shared an article about an adorable log cabin for sale in Nampa with an unusually low price tag. Something written in the listing agent's description was keeping us up at night.
The listing invites potential buyers to "own a little bit of Nampa history. Home use to be a dance hall remodeled into a home." That grabbed my attention so I googled. And googled some more. Took a break for dinner. And continued searching for the name of what it used to be. You know what I found? Nothing. Nada. It was driving me nuts so I put out a plea in the article asking for any tips from long time Nampa residents.
Enter Glenda C. She called us this morning and said "I owned that house for 45 years before the people trying to sell it now." She helped us fill in the blanks. Before she and her husband owned the home, it went by the name of the "El Rancho Playroom." In the 1950s, it was one of these hottest square dance venues in the state and was located at the home of Ross and Penny Crispino.
According to a 1972 article in the Idaho Free Press, the couple met in 1936 when Penny was teaching dance classes near Sun Valley. They married a year later, but it was another decade before Penny was able to drag her husband onto the dance floor with her. Ross fell in love with it, the same way he fell in love with his dance partner and the couple became a huge part of Nampa's social scene by teaching square dance classes together, participating in parades and calling for dance events in the Treasure Valley.
They moved to Nampa in 1945 and added what became the "El Rancho Playroom" onto their home in 1953. According to a note in Square 'N Round magazine, the large addition log addition had been completed by March 1956 when the author visited the Crispinos. It allowed them more space to host dances for their club, The Boots and Bows, as well as other clubs in the area. Over the years, it played host to hundreds of dance events like weddings for another area couple that met because of square dancing and the "El Rancho Playroom Dinner" where over 400 dancers would show up for dinner and dancing on the Crispinos' lawn.
Listen to Michelle Heart mornings on 107.9 LITE-FM and download the FREE LITE-FM app.
Ross worked for Union Pacific and was transferred to Arizona in 1972, opening the door for Glenda and her husband to eventually purchase the home and dance hall. They continued the square dance tradition through their club, Odds 'N Ends, which provided lessons to square dancers of all ages on their 'floating floor'. The couple enlisted Jim Burns to oversee a $100,000 renovation project bringing it closer to the photos you see in the gallery below.
If you click page #7 in the Square 'N Round section of this Idaho Square Dancing Website, you can see what El Rancho Playroom looked like in 1957. It's pretty cool to see that photo side by side with what it looks like in 2021.
Did this trip down memory lane make you a little more interested in buying the property on Happy Valley Road? It's definitely budget friendly, but there's a BIG CATCH to that low price tag. You can check out our original article about that catch HERE. 
This Nampa Cabin Costs $30,000; What Is The Catch?
This Incredible Caldwell Mansion Has Its Own Hidden 50s Style Diner
This $1.6 Million House Has Been in Boise's North End for 111 Years