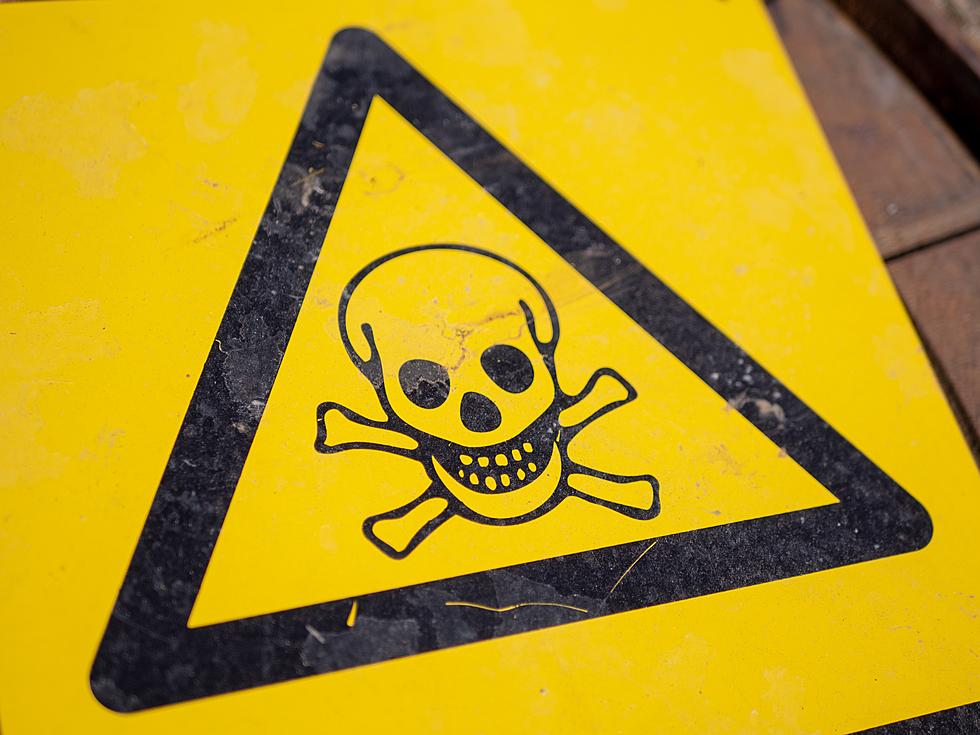 An Everyday Item Can Protect Idahoans from the Deadliest Creature on Earth
Photo by Mikael Seegen on Unsplash
Summer in Idaho means late sunsets and countless hours of opportunity to enjoy outdoor activities with friends and family. Summer nights by the pool, a barbeque in the backyard, enjoying a cool dessert on a patio by the Greenbelt. Those are all marvelous until you realize you've been bitten by the world's most deadly creature.
Earlier this year, we explained how mosquitoes earned the title of the deadliest creature in the world. If you missed that article, here's a quick recap. Mosquitoes are responsible for nearly 700,000 deaths a year because they carry deadly diseases easily transmitted to humans. Those diseases include Malaria, Zika and West Nile. According to Pfizer, the vast majority of those mosquito-related deaths are due to Malaria. 
While Idaho may not be overly concerned about Malaria, we should be when it comes to West Nile Virus. The disease can attack the central nervous system and become fatal. It does for about 1 in 150 people. West Nile has already been detected in mosquito populations in both Ada and Canyon counties this summer. Ada County's Mosquito Abatement district even has an interactive map that shows you where the virus was discovered this week or this year.
This summer, we've shared some tips on keeping the little blood suckers away from you. Certain colors tend to be a turn-off for mosquitoes. So are certain plants. Trying your hand at those tips, along with using an EPA-approved mosquito repellent containing DEET can be effective, but it turns out Idahoans have ANOTHER line of defense against mosquitoes. It's an item you likely already have at your home! 
Another Cost-Effective Way to Protect Yourself from Mosquitoes
Years ago, the New York Times published an article where the author described how their friends set up an oscillating fan on a low table and had it running near where people were hanging out during a barbeque. The couple was stunned that the fan was enough to keep away mosquitoes without the need for smelly repellants, candles or bug zappers. 
While researching why online, they stumbled across the New Jersey-based American Mosquito Control Association which believes that because mosquitoes are poor fliers compared to other insects, they wouldn't try to fly into the breeze. 
Consumer Reports recently tried the test themselves. They found that an oscillating fan reduced the number of times mosquitoes landed on people by 45-65%, making it more effective than citronella candles or diffusers.
Their contact at Cornell University explained that not only does the breeze make it difficult for mosquitoes to get to you, but it also disperses the carbon dioxide your body produces. Mosquitoes can sense CO2 coming from a potential host, so spreading it out quickly makes it more difficult for them to find you.
KEEP REAING: Plant Some Of These In Your Garden to Keep Mosquitoes Away
As we previously told you, mosquitoes are the most
dangerous creatures on earth
. If you want to keep them away from you're yard, these plants can help!
LOOK: Colors to Avoid Wearing in Boise Unless You Love Mosquitoes
A new study done by the
University of Washington
found that mosquitoes seem to be attracted to certain colors while ignoring others. The findings may make you rethink your summer wardrobe! Here take a look at the colors these little bloodsuckers love and hate.