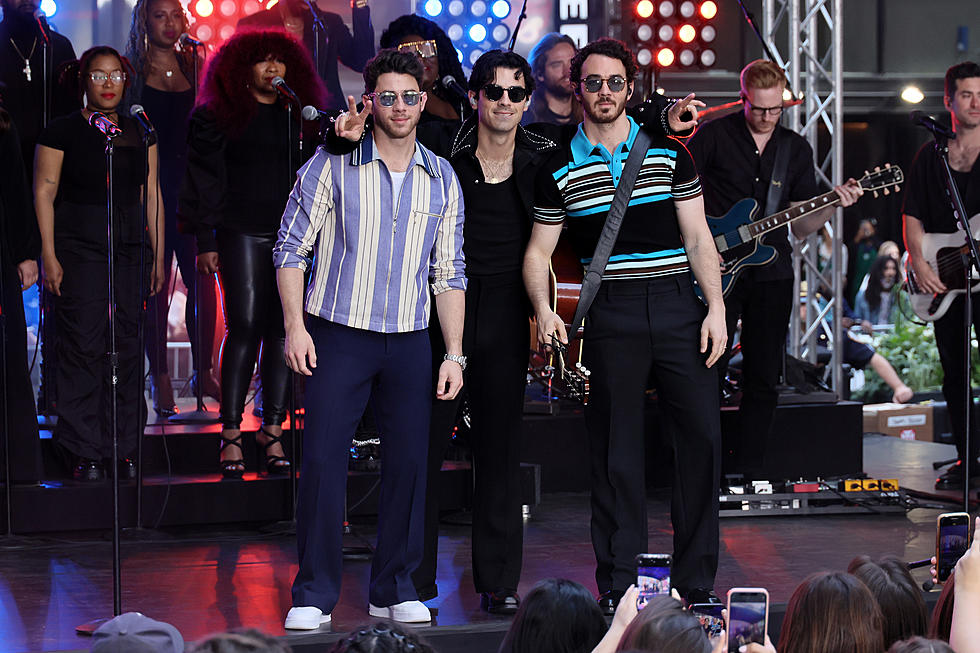 Famous Boy Band Performed Surprise Concert in Boise and No One Saw it Coming
Getty Images
Raise your hand if you're angry that you didn't get invited! Yeah, us too. 
Golf at the Albertsons Boise Open officially kicks off on Thursday, but festivities leading up to the golf tournament at Hillcrest Country Club are already underway. Before the pros tee off, the tournament hosts several events like the Pro-Am and welcome party, which is closed to the public. Those events usually include a surprise music performance by an unannounced artist. In the past, it's been stars like Jon Bon Jovi, Keith Urban, Little Big Town and The Band Perry. 
It didn't take long for the mystery artist at the 2023 welcome dinner long to go viral! The very first tweet we saw in our feed on Tuesday morning was a video shared by KTVB News Channel 7's Morgan Romero who exclaimed:
YOU GUYS THE @JONASBROTHERS ARE IN BOISE TN AND THEY PERFORMED AT @BOISEOPEN WELCOME PARTY AND I WASNT THERE AND @ABBYDAVISKTVB AND I ARE NOT OK. 
The video showed Nick and Joe Jonas performing an acoustic cover of Stevie Wonder's "Superstition."
A fan account, Jonas Tour Media, tracked down another photo of the surprise performance and a short clip of the band performing their own hit, "Burnin' Up." That video revealed that Kevin was there too! 
We're told that the concert was originally scheduled to take place outside, but was moved into the clubhouse due to the remnants of Hurricane Hilary impacting the weather. The set was entirely acoustic.  
Jonas Brothers Return to Idaho in November
If you're as crushed as Morgan was that you didn't know that the JoBros were in town, you'll have a shot at a do-over on Sunday, November. The Jonas Brothers are bringing their "Five Albums. One Night" tour to the Ford Idaho Center Arena. Tickets for the show are on sale now and start at $63.95 once you include service and facility fees. 
And by the way, don't feel too bad for Morgan! She and Abby had no trouble tracking their boys down after the 10 p.m. newscast. 
Albertsons Boise Open Concerts Open to the Public
The Albertsons Boise Open has really ramped up the line-up for their post-golf concerts over the last few years. If you have a ticket to golf on Thursday, Friday or Saturday, you're welcome to stick around for a concert on the 18th Fairway. All three nights are SOLD OUT for 2023. Sheryl Crow performs Thursday, Joan Jett and the Blackhearts perform Friday and Weezer performs on Saturday. 
LOOK: Major Concerts Coming to the Boise Area in 2023
When it came to the sheer number of concerts, 2022 was a year that the Treasure Valley won't soon forget. But 2023? There are some BIG artists looking to make a splash in Idaho!
Inside Joe Jonas and Sophie Turner's $15 Million Miami Home
Take a peek inside Joe Jonas and Sophie Turner's former Miami waterfront mansion, which the couple sold for $15 million in 2023.
13 FREE Boise Area Events to Check Out Before Summer Ends
Summer isn't officially over until September 23! There are still some great summer events left to check out before fall arrives in the Treasure Valley.