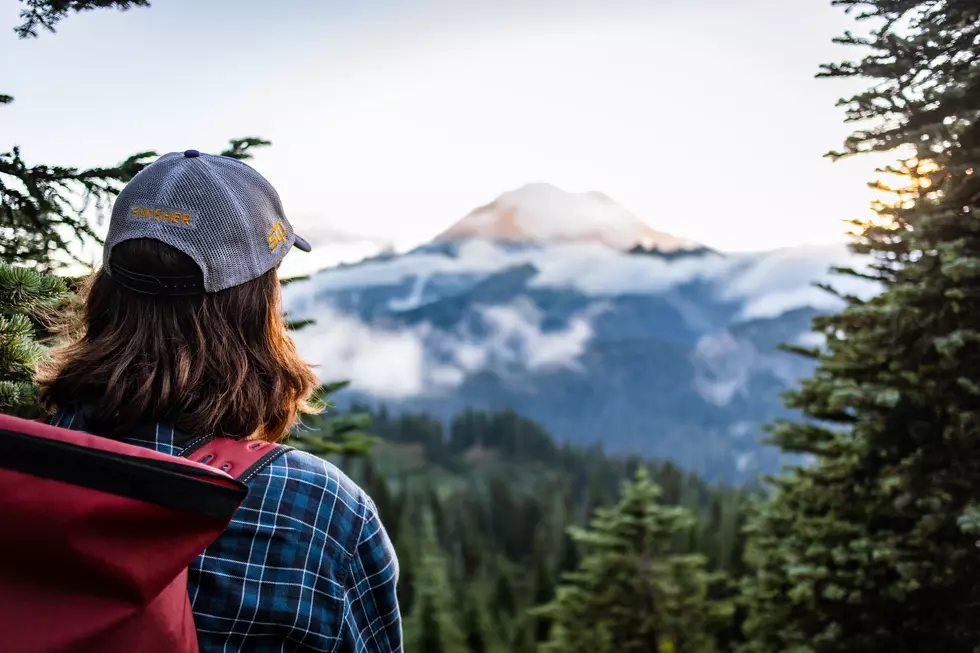 Idaho Keeps Climbing: Named One Of Best Hiking States In The Country
Photo by: Devin H on Unsplash
Idaho is climbing the rankings of best states for hiking in America...and that pun is totally intended.
After previously being unmentioned as one of the best states for hiking, this year Idaho has not only made the list, but finds itself inside the Top 12.
World Population Review did the research to find what states in America are best for the outdoor activity. To make their rankings, they considered several key factors. First off, size doesn't matter when it comes to hiking. It's not about the size of the mountain, it's about the view.
Each state's beauty and scenic landscapes were considered, as were terrains for every type of hiker, bodies of water, luscious greenery, and unique features like deserts were all part of it, as well. If you're the best state for hiking you have to have trails for all sorts of skilled hikers, not just professionals. They're looking for trails from novices to experts looking to aggressively climb or enjoy a leisurely stroll.
Before we get to the list, we should take a second to offer some hiking tips. If you're going to go hiking, it's important to do it safely. Many people get injured every year while trying to enjoy a relaxing hike. It can go wrong quickly. Here are some quick tips before you head out on your hike.
Hiking Safety Tips
Before you head off on your hike, let's go over a few tips to help keep you safe. It's best to be overprepared than underprepared, especially when it comes to your safety.
Now that we have gone over safety tips, we're ready to head out on our expedition. These states have the best hiking you can find, and we are smack dab in the middle of all of it. Here are the Top 12 Best States For Hiking In The Country.
Idaho Named One Of Best Hiking States In The Country
After previously being unmentioned as one of the top hiking states in America, Idaho has climbed (pun intended) the list and now cracks the Top 15!
It's not alone, either. Many of the surrounding states have made the list, as well. So, if you're living in Boise or the Treasure Valley you never have to travel far to find some of the best hiking in the country, even if you want to escape the state.
Here are the Top 12 States For Hiking In The Country. Get your best trail boots on, and let's check out the list.
Remember the number one rule for hiking: Don't Get Lost. For more on these results, and the full ranking of all 50 states head here. For more info on hiking in Boise and the best trails around, keep scrolling!
It doesn't stop there! More info on hiking Idaho and Boise below!
These 10 Items Are Absolutely CLUTCH For Hiking in the Boise Area
Hiking season is upon us! Are you prepared?
Looking for the best places to hike in Boise? We got you!
10 Easy Spring Hikes in the Boise Area with Breathtaking Views
Hikes to Explore Outside in and Around Boise
Need to connect with nature a bit? Or at least escape the day to day grind? Check out these Boise area hikes, some are quick if you only have an hour or two and some are half day journeys.