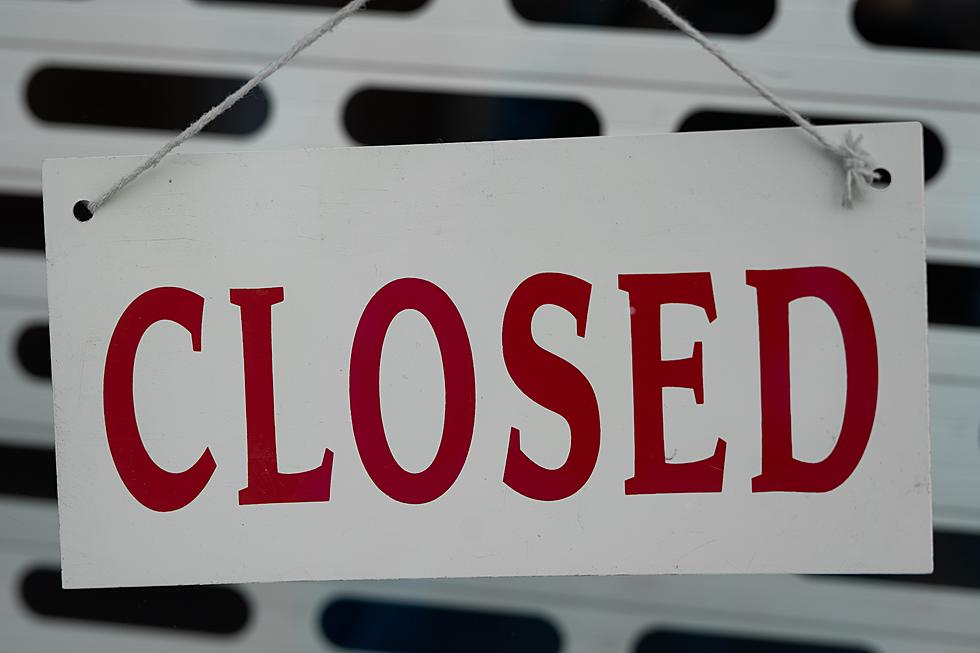 Beloved Idaho Store Will Permanently Close After Major Retailer Came to Small Town
Photo by matthew Feeney on Unsplash
For those of us who visit McCall once or twice a year, we're still trying to shake how weird it was to see a grocery store set up inside what used to be the small town's legendary Pancake House. 
Around three years after Pancake House owners Bonnie and George Bertram put the restaurant on the market as a step toward their retirement, they finally found a buyer. Their original intention was to find a buyer that would carry on the restaurant's legacy. We're not sure if it was the $3.1 million price tag or something else that kept that sort of buyer from coming forward. Ultimately, the building that the Pancake House built and moved into in 2002, was sold to Natural Grocers. 
News that the grocery chain would open in McCall broke about a year before the store actually opened and when it did, one of the co-owners of McCall's Huckleberry Garden Health Food Store shared the article on Facebook asking if this is what the small town actually wanted. The Minshalls, who owned the small business, were understandably concerned that the major retailer would hurt the business at their natural market but wanted objective feedback from community members. 
Many replied to Meghan's post that they felt like the city left local residents out of the decision-making process. Others pointed out that the community of just over 3,500 was already supported by two major grocery chains. Albertsons is .8 miles from Natural Grocers. Ridley's is even closer at .3 miles away.
Natural Grocers remodeled the Pancake House and opened their McCall location on January 18, 2023. It's the chain's fifth location in Idaho. 84 days later, Huckleberry Garden announced that they'll be closing for good on May 25, citing a dramatic and persistent downturn in shoppers after Natural Grocers opened as a major factor in the decision. They posted this announcement on their Facebook page:
We are so sorry to announce that Huckleberry Garden will be closing on May 25th. The liquidation and Teahouse sales have not been enough to overcome the dramatic and persistent downturn after Natural Grocers opened. We are unable to fund our transition, and we cannot continue to take on rapidly accruing debt. This was a very difficult decision and I know it's not what anyone wanted to hear. We hope you understand it was not a quick or easy one, and we have had months of trials and tears coming to terms with it. Instead of bringing us well-meaning, "Can't you just..." suggestions, we hope you will accept that this isn't happening for lack of ideas, or for lack of creativity, drive, or passion. It's simply for lack of funds. 
Any products they can't sell by May 25 will be donated to the McCall and Donnelly food banks. The Minshalls have owned the market since 2021, but the business itself had been a staple in McCall since 1997. 
Natural Grocers did try to make a good first impression on their new community. During the grand opening celebration, they donated $2,500 to the Heartland Hunger & Resource Center, a food bank serving the McCall area. The food bank was also designated as the beneficiary of the store's "Bring Your Own Bag" give-back program that they run at all their stores.
KEEP READING: Businesses that Closed in the Boise Area in 2023
Each year we put together a running list of businesses that have closed in the Treasure Valley. This is the 2023 list. Did we miss one? Send us your tips
HERE.
41 Treasure Valley Businesses We've Lost Since March 2020
The pandemic. Staffing issues. A struggling parent company. Deciding to re-brand. Those are all reasons over 40 local businesses called it quits over the last two years.
Businesses the Boise Area Has Lost in 2022
It's always tough saying goodbye to a business that has truly felt like an old friend. These are the businesses the Boise area has said goodbye to in 2022.