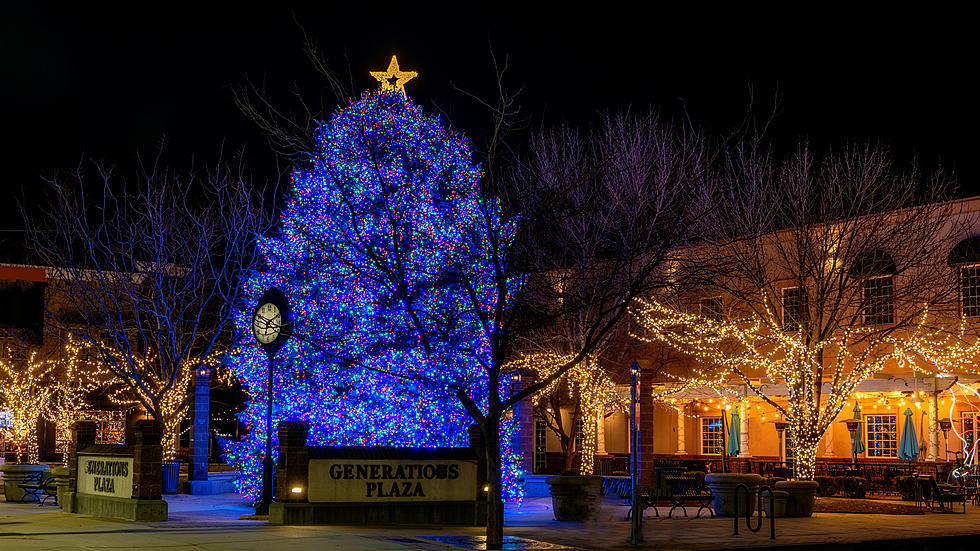 5 of the Most Charming Christmas Towns You'll Find in Idaho
Getty Images/iStockphoto
It's really a shame that only ONE made-for-TV Christmas movie was shot in Idaho. We think Hallmark Channel, GAC and Lifetime are missing out on an opportunity to use picturesque towns that look like they were created as a set! 
Years ago, there were social media reports that Wonder Years star and Hallmark movie legend, Danica McKellar, was shooting a Hallmark movie in Northern Idaho. She allegedly dined at Backcountry Cafe in Kellogg while scouting locations for a movie titled Love in Smelterville. It turned out to be a very well-thought-out hoax. But anyone who lives, eats and sleeps Hallmark Christmas movies knows that McKellar broke up with Hallmark to act in and produce four movies for the rival network, GAC before these rumors started to circulate. 
Somewhat ironically, GAC is the network that aired the only Christmas movie shot in Idaho. A Match Made at Christmas featured scenes shot at Collective Kitchen, Blackwell Hotel, Castaway Fly Fishing Shop and Fort Sherman in Coeur d'Alene, plus the Jacklin Arts & Cultural Center in Post Falls.
CDA's currently in the running for the title of Best Public Lights Display in America, so it shouldn't stun you that they made the list of the most charming Christmas towns in the state.
If you're reading this from Boise, that might seem like quite the trip to make during one of the busiest times of the year. Don't worry, several cities near Boise made the list too. Take a peek at these destinations and what makes them an unforgettable place to celebrate the holidays! 
The 5 Most Charming Christmas Towns in Idaho
We still maintain that Hallmark Channel or rival, GAC, should really consider Idaho as a filming location for their next movie. These are five places that will truly capture the magic of Christmas in 2023!
Gallery Credit: Michelle Heart
KEEP READING: 15 Incredible Things That Must Be On Your Idaho Winter Bucket List
From an Elsa inspired ice castle to sipping hot cocoa as you cruise around one of Idaho's most gorgeous lakes, there's no shortage of fun things to do in Idaho this winter!
Gallery Credit: Michelle Heart
Which Stores Are Closed or Open on Thanksgiving 2023?
Here's an early look at which retailers are opting out of Thanksgiving shopping this year and which ones will be excited to welcome you on Turkey Day!
Gallery Credit: Michelle Heart