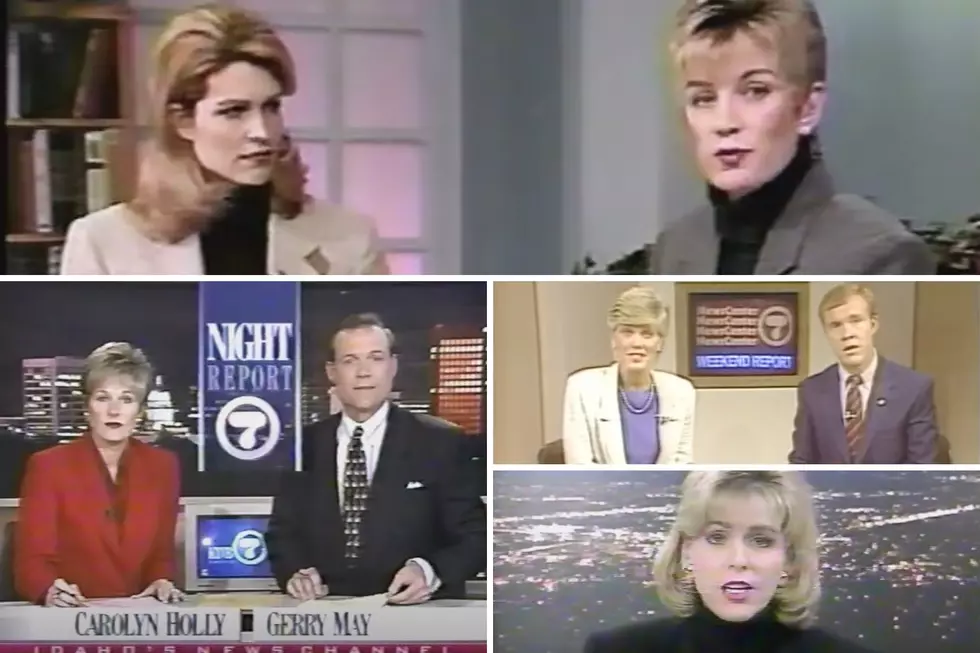 What Happened to Some of Boise's Most Popular TV Anchors?
YouTube
Over the years, dozens of very talented anchors and reporters have graced Boise's screens to bring us the hard-hitting stories affecting our neighborhoods, the 411 on the Treasure Valley's moody weather patterns and moments of both triumph and heartbreak in sports. 
Some, like Mark Johnson, Carolyn Holly, Dee Sarton and the late Larry Gebert went on to have decades-long careers in the Treasure Valley. Along the way, they left us with moments we'll never forget. For example, Mark Johnson went viral after KTVB accidentally tweeted his name and staff bio. The mistake led to hilarious tweets and him popping up on Late Night Shows like the Late Show with Stephen Colbert. We forgot how funny that monologue was until we rewatched the video. (Scroll to 10:30 if you need a laugh.) 
Others went on to have big careers at networks like CNN and HLN or become general managers of their new stations. At least one fell from grace and was arrested for public urination after a three-day alcohol bender. The incident was a huge wake-up call and after seeking treatment, he's working on a docuseries to help other addicts find the road to recovery. 
There are dozens of vintage news clips from Boise on YouTube and we compiled a list of the personalities that appeared in them. We did a little digging to see what they were up to after leaving the Boise market. Take a look at the photos. We're sure they'll spark more than a few memories! 
Where Are They Now? Boise TV Anchors Through the Years
YouTube is a treasure trove of old Boise news clips! Some of the faces remained regulars in the Treasure Valley, while others moved on to bigger ventures or new careers. Where are the folks that appeared in these clips? We went down the rabbit hole to find out!
KEEP READING: 20 Amazing Photos of Boise Hotels From 1910-1980s
Over the past few years, Boise's experienced what they've called a "room boom." Do you like the new hotels or do you miss some of these vintage ones that used to call Downtown Boise and the surrounding area home?
34 Crazy Photos Show How Much the Area Around Boise's Mall Has Changed in 15 Years
Sure, superhero movies have perfected the art of time travel and multiverses...but until we manage to do it in real life, there's Google Maps!