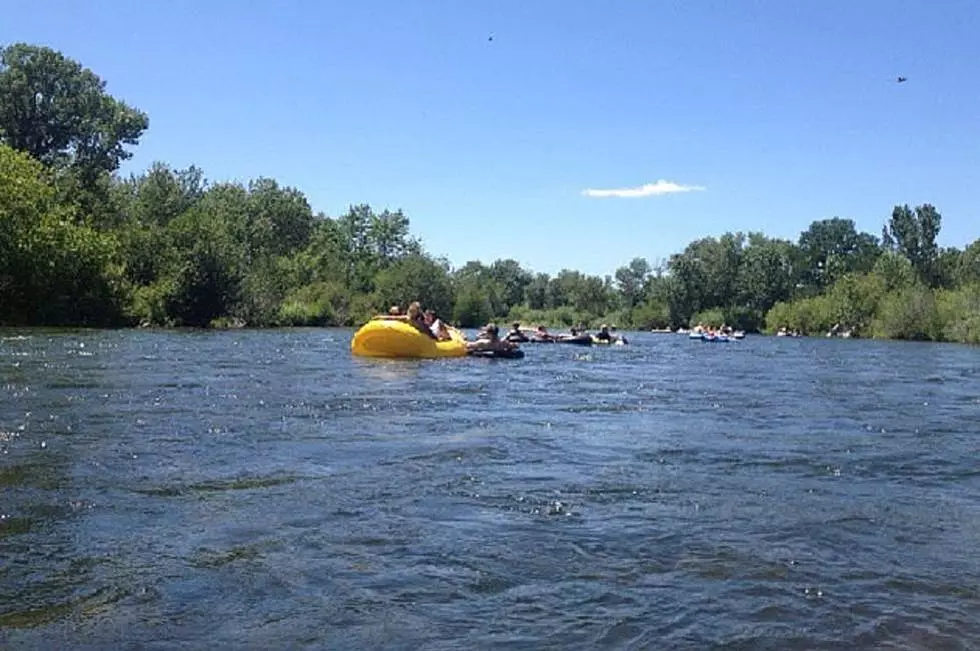 Boise River Float Season Starts Wednesday, July 1
Michelle Heart, Townsquare Media
What did I tell you this morning? When I saw the Boise Fire boat sitting in the parking lot near Parkcenter and Beacon earlier this week, I thought we'd have an official float season announcement within a matter of days. Here's that announcement!
On Friday afternoon, the official Float the Boise River Facebook page made the official announcement that float season will begin on Wednesday, July 1. Things will be a little different this season due to coronavirus, so make sure you read through this entire FAQ guide and follow any posted COVID-19 protocols at Barber and Ann Morrison Parks.
Enter your number to get our free mobile app
Q: I don't have my own raft or tube, what do I do?
A: Boise River Raft and Tube has you covered!  The rental facility, is located at the drop-in for the river at Barber Park.  They'll sell you a tube for $25 or you can rent the rolling at these rates:
Deluxe Tube: $15 + tax and deposit
4 Person Raft: $50 + tax and deposit
6 Person Raft: $60 + tax and deposit
2 Person Inflatable Kayak: $35 + tax and deposit
Q: Uh, where's Boise River Raft and Tube located?
A: 4049 Eckert Road, inside Barber Park
Q: When can I rent a tube or raft from Boise River Raft and Tube?
Rental hours are 12-5 p.m. Monday-Thursday, 12-6 p.m. on Friday, 10 a.m. - 6 p.m. on weekends and holidays. Their final day open and final day of float season is Labor Day, September 7.
Q.: Can I blow up my own raft or tube at Barber Park?
A: Only if you bring your own inflation device. To reduce the spread of COVID-19, Barber Park is NOT turning on their air pumps this season. There are some great, rechargeable and portable air pumps available on Amazon if you want to look in to those. We bought a small one that stayed charged long enough to fill one of those party flamingos that seats four people.
Q: Does it cost anything to float the river?
A: No, floating the river itself is free but you will have to pay $7 parking at Barber Park.
Q: How do I get back to my car after we take-out at Ann Morrison Park?
A: There's a couple ways.  Take two cars.  Park one at Ann Morrison before you head toward Barber Park.  That way you have a car to drive back to pick the other up.
Or you can take the Ann Morrison shuttle for $3.  It runs on the hour every hour from 1-8 p.m. Monday-Thursday and 1-9  p.m. Friday.  It runs every 20 minutes from 12-9 p.m. on weekends and holidays.
KEEP READING: Get answers to 51 of the most frequently asked weather questions...