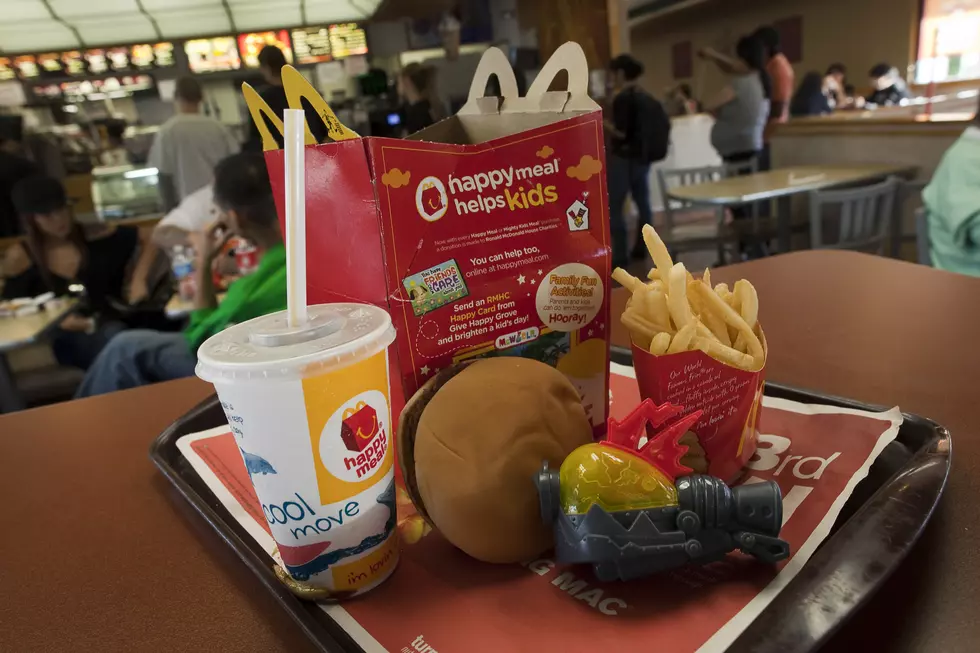 Boise is Home to 2 of the 14 McDonald's In The State With Orange Hi-C
Getty Images
If you were a child of the '90s, what are some things you remember fondly about your childhood?
When we asked that question on Facebook, many of you said the Boise River Festival. Gosh, I wish I'd lived here to see the those 50 foot, lighted rafts float down the Boise River during the light parade. In the flashback footage KTVB showed last summer, you could tell that at the time they were truly modern marvels. Not only did a ton of hours go into designing the way they look, the crews had to account for unique features of the Boise River, like the multiple bridges they'd have to pass under.
Some of you said the Boise Funspot in Julia Davis Park. The small amusement park featured a Ferris Wheel, Tilt-A-Whirl, Bumper Cars, Airplane Ride and "Mad Mouse" roller coaster. It closed sometime in the late 90s.
And of course, the greatest video game of all time, Mario Kart 64, is a universal memory that all '90s kids share regardless of where they grew up. (Secretly, we consider the new indoor go-kart track in Boise to be the closest we'll ever get to racing in Wario Stadium in real life.)
Listen to Michelle Heart mornings on 107.9 LITE-FM and download the free LITE-FM app.
How many times did these memories tie back to McDonald's? Maybe Mom or Dad took you for a Happy Meal before the parade or grabbed one hours after your stomach had settled from that ride on the Tilt-A-Whirl. Whether you were getting Chicken McNuggets or a Cheeseburger in yours, you lived for those iconic Happy Meal toys of the '90s: the Teenie Beanies, Might Ducks Pucks, Changeables and the Halloween pails (that weren't really great toys, but you remember trick-or-treating with them.)  Yeah, those were the good old days!
And you know what brings all those feelings back, immediately? Your first sip of the Orange Lava Burst Hi-C you used to order with your Happy Meal after years of it missing from the menu! McDonald's officially pulled the "orange drink" from the menu in 2017, but announced earlier this year that it would be slowly returning to stores nationwide by this summer. They even set up a "McD Finder" website where you could type in your zip code to find out which stores had it back on in the soft drink fountain.
As a child who never drank soda and hated everything carbonated, I lived for Orange Hi-C with my Happy Meals so I've been checking that website religiously since it went live in February and I was shocked when Idaho FINALLY showed up on the map this week!
14 locations in Idaho have this nectar of the nostalgia gods on the menu again and six of them are in the Treasure Valley! These are the six locations where you can grab your Orange Hi-C:
510 N Orchard St | Boise
7811 W Fairview | Boise
195 E Central Dr | Meridian
1710 E Fairview | Meridian
148 Caldwell | Nampa
1108 12th Ave Rd | Nampa
21 New Treasure Valley Restaurants That Have Opened Since the Pandemic Began
LOOK: 15 Discontinued McDonald's Menu Items