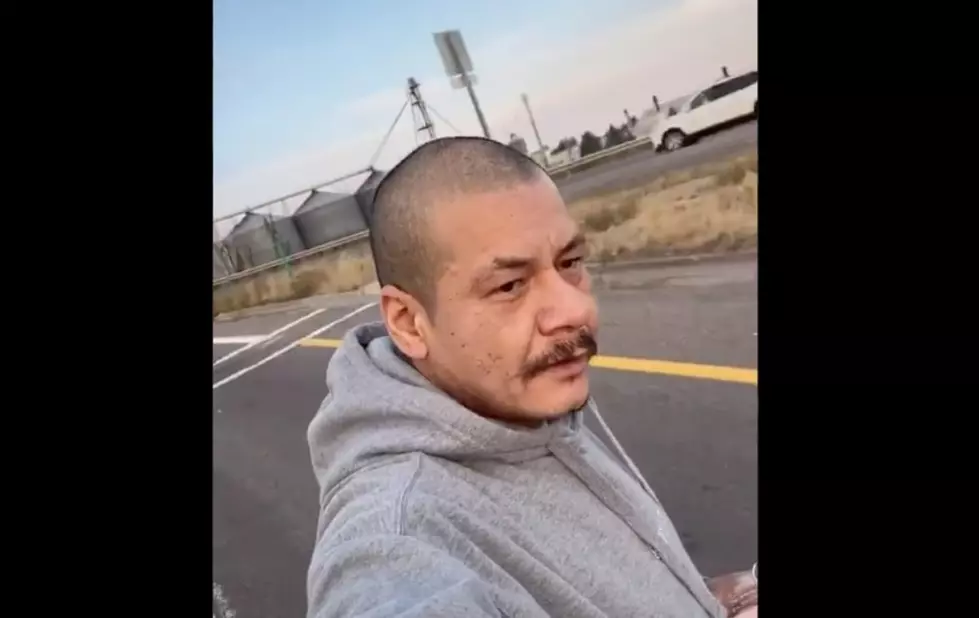 This Idahoan Broke The Internet Over The Weekend
Credit: Twitter
The video was simply everywhere and of course, it's garnering some love from the internet for our great state of Idaho.
TikTok did as TikTok always does over the weekend-- provided all of us with some stellar, entertaining material. Of course, the best of the best bleeds over onto Instagram and Twitter. One video in particular, featured a guy cruising along on a skateboard or longboard, singing "Dreams" by Fleetwood Mac and taking pulls of Ocean Spray Cranberry Juice. By Saturday afternoon, this video was EVERYWHERE and sure enough, I was right in thinking that those silo's in the background of the video were familiar.
The video actually takes place in Idaho Falls at Junction I-15 and US 20.
The video wasn't just big in Idaho or in the United States...turns out, it even went global:
 He's up to over 15,000 followers on Twitter now, selling merch, and making a killing on Venmo...I guess you could say he did something right. 
If you missed out on the video you can check it out via the tweet, below:   
LOOK: Here are the best small towns to live in across America