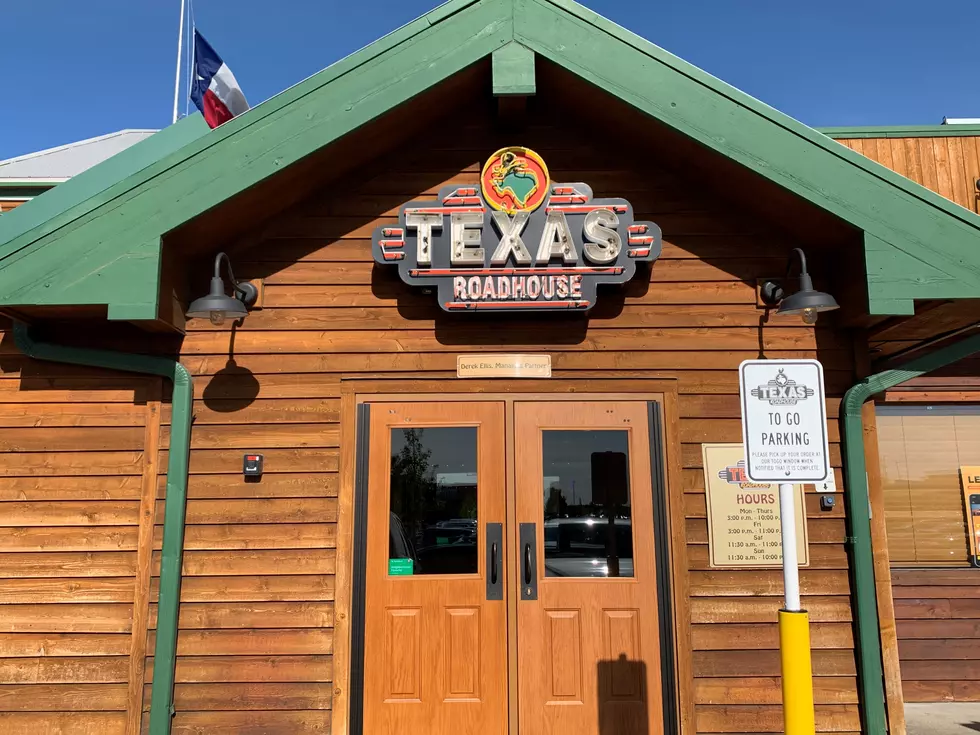 Texas Roadhouse Upping Menu Prices
Texas Roadhouse, Meridian - Photo by Nikki West
I love Texas Roadhouse and every time we go eat at the location across from The Village at Meridian it is packed. It doesn't matter what time of the day or what day for that matter, it is always busy. For good reason too, great drinks, great food and a fun atmosphere. Plus they always have some good Country on so I always find myself singing along.
So many restaurants, both chains and small local eateries had substantial financial trouble from the pandemic. A ton of local Boise and Treasure Valley favorites were forced to shut their doors forever. While it was a very sad time for many restaurants, some still were able to thrive against all odds. Texas Roadhouse is one that actually grew over the last year.
According to Eat This, Not That, Texas Roadhouse, America's largest steakhouse chain is doing so well that they a ton of locations are opening earlier and they have slowly been upping the menu prices for customers this year and are going to continue to do so. Sales are up, customer count is up and not just from pandemic, but they are even beating pre pandemic numbers, a lot of restaurant chains cant say that right now.
The national chains CEO Tonya Robinson said that to offset the employee wage increases across the country, along with other expenses that they have already raised the menu prices by 1.4% so far this year and they will continue to raise them about half a percent more before the end of the year.
2% doesn't seem like much but it adds up over every bill at every restaurant location. I am also hoping that Texas Roadhouse will tuck away a little to potentially open more locations. We could certainly use another one here in the Treasure Valley. The price hike is either going unnoticed or guests don't seem to mind because the average food and alcohol bill is up and not showing signs of slowing down.
Eat Your Way Through Boise from A to Z
7 Treasure Valley Hole In the Wall Restaurants with Exceptional Food