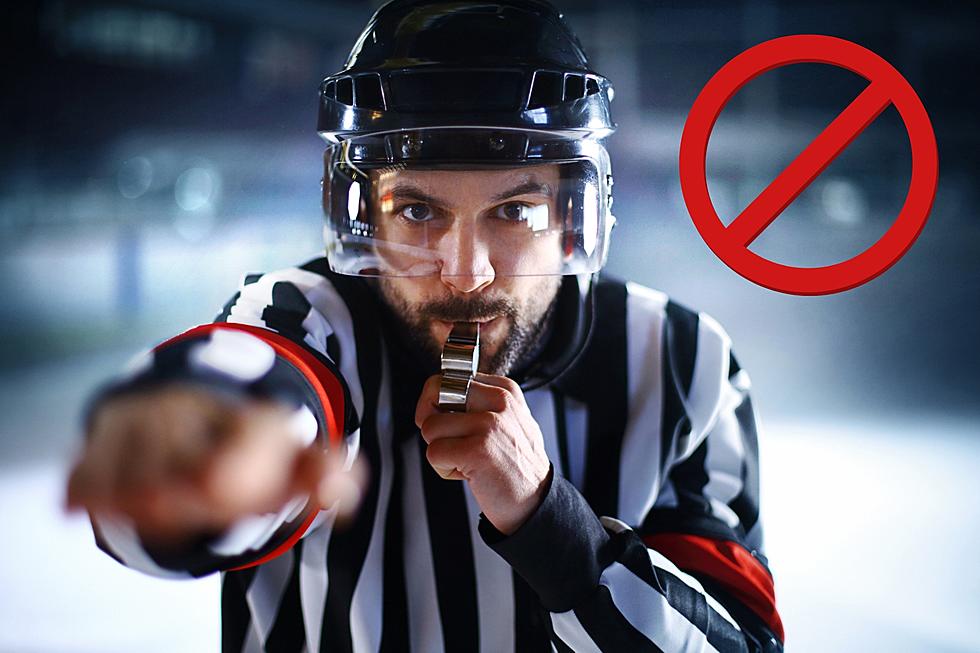 11 Things You Should Absolutely NEVER Do At an Idaho Steelheads Game
Canva
Last spring, Idaho Steelheads fans felt lost when the team missed the postseason for the first time in the 24 seasons they've been around. But during the team's 25th anniversary season? They returned as a force to be reckoned with! 
There's no question that the Idaho Steelheads will be in the hunt for the Kelly Cup this year. The team clinched the Mountain Division back on March 10 with a victory over the Allen Americans. At press time, they've won 51 games…eight more than any other team in the league this season and 21 more than any other team in their division. 
With just a handful of regular season games left, they've already set a new franchise record for most wins and most points in a season. They're just six wins away from setting a record for the most wins by any ECHL team in a single season and nine points away from the league record for most points in a season. 
They've sold out Idaho Central Arena 29 times this season. (There have been 31 home games.) So needless to say, the Steelies are one of the hottest tickets in town! 
If you're lucky to get a ticket for one of their remaining home games against the Kansas City Mavericks or Utah Grizzlies or tickets for when the Kelly Cup Playoffs come to town in a few weeks you're in for an experience to remember! 
That is unless you make one of these critical mistakes that throw a wrench in the fun! Some of these are pretty obvious. Others may be news to you if you've never been to or have only been to one or two Steelheads games. 
At any rate, here are 11 things you should NEVER do at an Idaho Steelheads home game!
While we've shared some factual information about rules in the arena, this article is mainly here for humor. So, smile, take a deep breath and GO STEELIES!!!
11 Things You Should Absolutely Never Do At an Idaho Steelheads Game
Things that are a no-no to do when you go to cheer on the Idaho Steelheads at Idaho Central Arena.
KEEP READING: 15 Things You Should Never Do at a Boise State Home Game
Things that are a no-no to do in or around a Boise State game.
8 Crazy Colorful Football Fields Boise State Approved
Everyone knows that The Blue is one of the most iconic fields in college football and there are a few colleges that wanted to jump on the bandwagon. In order to do that, they needed Boise State's blessing!