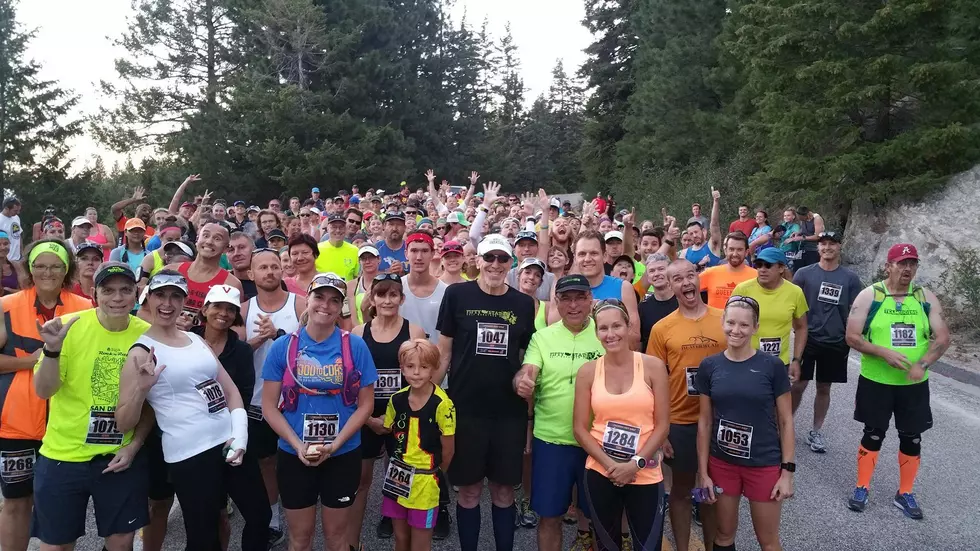 One of the Fastest Half Marathons in the Country is Coming to Boise
Image via Final Kick Events
We all know that Boise is home to the "Toughest Half Marathon" in the Northwest, but did you know that it's home to one of the fastest half marathons in the entire country? It sure is and the race happens here in the Treasure Valley next week!
The Freakin' Fast Half Marathon is hands down my favorite half marathon in the Treasure Valley and it happens next Saturday, July 22nd! I'm not exaggerating when I say there isn't a course in the state of Idaho with more gorgeous views than this one! It starts about two miles before you reach the main parking lot at Bogus Basin and plunges runners down 3,000 feet of elevation drop.  With that amount of downhill running, you're almost guaranteed a personal best over 13.1 miles!
Now, I won't lie to you...I normally can't walk straight for almost two weeks after this race every year.  That type of pounding has been pretty rough on my quads, but you can't beat the scenery as you twist down Bogus Basin Road.  The race starts around sunrise at 6:15 a.m., so you get to watch the sun come up over the city.  It's absolutely breathtaking and even though you're running, you feel completely serene and at peace!
...until you get to mile 11! I'm going to be  honest with you, MOST of this race is downhill, but you will run uphill in mile 11.  Every year I know it's coming, but I'm never ready for it! (I ended up walking my butt up it last year!) But don't worry, it's not long before you start downhill again, run past some beautiful homes and run your best half marathon time EVER! (For comparison, my average half marathon time is 1:51:00.  I ran 1:39:47 at the Freakin' Fast Half last year.)
There were so many cool moments at last year's run.  For example, we met some of the people from the "50 Staters" club that picked this race to mark Idaho off their map of states they've run a half marathon. Another? Having a huge chunk of Team Run Boise at the finish line to form a tunnel for our last member to run through as she finished her first half marathon.  The race hadn't been easy for her and she was the last one across the line, but we don't leave anyone behind. We had to be there to celebrate her special moment and I think almost all of us teared up being part of it. I'm sure there will be some cool moments like that again this year so be there for it!
BTW...you get a HUGE ostrich shaped medal for finishing and all the race pictures are FREE!
Click HERE to sign-up and make sure you bring your phone with you to take some pictures of the views on the way downhill!