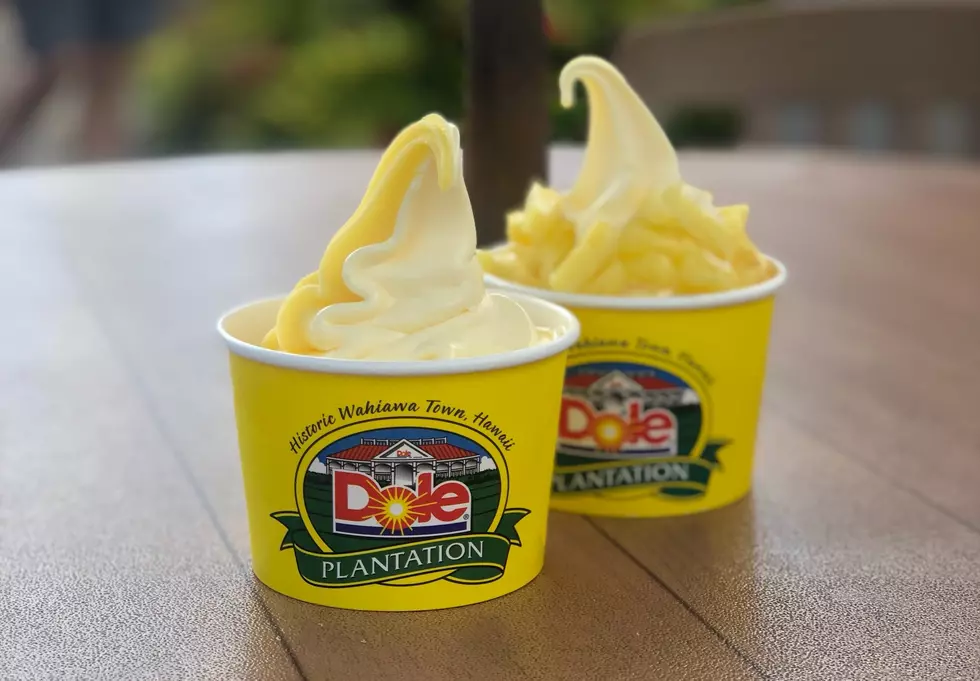 Missing Disney? Two Treasure Valley Locations Are Quietly Serving Dole Whip
Michelle Heart, Townsquare Media
If you've had it, you know that Dole Whip is worth traveling for. Whether to the actual Dole Plantation in Wahiawa or one of the Disney parks, you'll never regret going out of your way during vacation to indulge with this sweet treat.
I'll be honest, I am the worst patient ever. Mostly because I have no patience whatsoever. I'm cranky. I'm tired because I haven't eaten nearly enough calories a day since having my wisdom teeth out last week. I just want to eat solid food again!
Enter your number to get our free mobile app
But...until then, the fact that two different locations in the Treasure Valley have started serving the most delicious soft food in the entire world has put a BIG (chipmunk) smile on my face and hopefully it brightens up your day too. Here's where you can get a big dish or cone of the yellow stuff!
Roaring Springs
The waterpark recently dropped this post on their Facebook page! Friday might be a fantastic time to give it a try. June 26 is the first "Family Slide Night" of the summer. For just $19.99 (+tax,) you get unlimited access to all of Roaring Springs attractions including the new Snake River Run slide. Family Slide Nights happen 6-10 p.m. every Friday and Saturday through August 29.
Pro tip? Bring in an empty can of any flavor Coca Cola or Sprite to save $5 off a Slide Night ticket! You can get the same deal online with the code "ENJOYACOKE"
La Creme Frozen Yogurt
With Disneyland indefinitely postponing their re-opening date, La Creme found the perfect way to cheer you up. We found this post on the Facebook page for their Village location but includes the addresses of all three of their Treasure Valley locations so it looks like you've got options. La Creme commented back to a fan that their Dole Whip Floats will be available all summer.
...of course a DIY recipe for Dole Whip hit the internet early on in the COVID-19 pandemic, but I'm far too zapped from surgery for that!
KEEP READING: Here are 6 foods from your cookout that could harm your dog