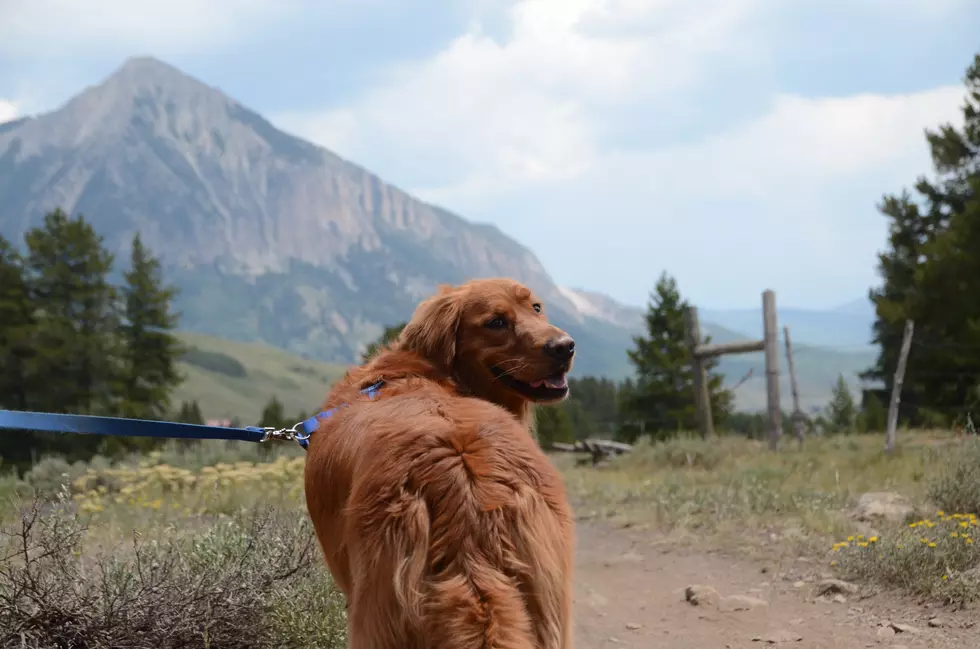 15 Ways To Keep Your Dog Safe While Exploring Scenic Idaho
Photo by: Jacob Thorson on Unsplash
I love bringing my dog along with me on adventures. There's nothing he loves more than getting out into the open and just running without a care.
However, if I choose to bring him along, it's important I look after him and make sure he is safe and comfortable. If it's hot outside for me...just imagine how he's feeling! So, I've prepared 15 tips to help keep your furry friend safe as you explore together!
Obviously you feel guilty when you go out and hit the trails without your pup, but sometimes it's the right decision. If you choose to bring them with you, you simply have to watch out for them. Both for their safety and those around you.
Here are 15 tips to make sure you and your dog have a great time together when you hit the outdoors. It may be on a hiking trail or it may be downtown. There are certain things you need to be aware of and pay attention to if you're taking your dog with you anywhere.
Today, we'll break down these tips into 5 categories.
On The Trails
At The Beach
On The Road
At A "Home" Away From Home
In A New City
No matter where you go, you need to be prepared. Keep your eyes peeled at all times. You never know what they might get into if you stop paying attention for one minute.
Here are 15 tips to keep your pet safe as you explore the outdoors together.
15 Ways To Keep Your Dog Safe While Exploring Scenic Idaho
While out and about exploring Idaho, make sure to keep your pet's needs in mind, if you're going to be taking them with you.
Thanks to our friends at The Dodo for putting this list of tips together. They're always a great source of tips and entertainment for your pets.
As you can tell, taking your dog our with you is a major responsibility. They could eat something they shouldn't, get injured, or run off if you aren't properly prepared and paying attention.
Tick prevention is very important, as well. We touched on it earlier but it requires a little more attention because you don't want Lyme Disease and neither does your pet. This summer, ticks have been a major problem in the Pacific Northwest.
It's been so bad that now there are worse and deadlier illnesses you can contract from tick bites now. That could certainly ruin your summer.
Here are tips for tick prevention and what you need to do before heading out and once you get home from being outdoors to keep yourself and your pets safe and healthy.
Let's check out the tick tips!
Tips To Prevent Ticks
You do not want to mess with ticks. Keep them as far away from you as possible. Now, that doesn't mean don't ever go outside! That would be ridiculous. Here are some tips to help prevent you from getting bit by a tick and risking Lyme Disease. Follow these Tick Tips to keep you, your loved ones, and your fur babies safe this summer!
Here are more tips and things you should look out for in Idaho while out with your dog!
If You See Your Dog Nibbling These in Boise, Get to the Vet ASAP
If you see your dog nibbling on mushrooms, take them to the vet right away. While some may not be dangerous, there are a few mushroom toxins that can cause serious harm to your pet.
Rattlesnake Avoidance for Boise Dogs: 3 spring courses to keep them safe
3 Boise Experts That Will Transform Your Dog's Terrible Behavior
Need a Break from Your Fur Child? Here Are Boise's Best Dog-Sitters
Here are the top five spots for dogs to relax while their humans are away.
Turns Out, Treasure Valley Locals Are Super Against Dog Parks
We asked local residents which dog parks they love to frequent, but as it turns out, many people are extremely opposed to them.